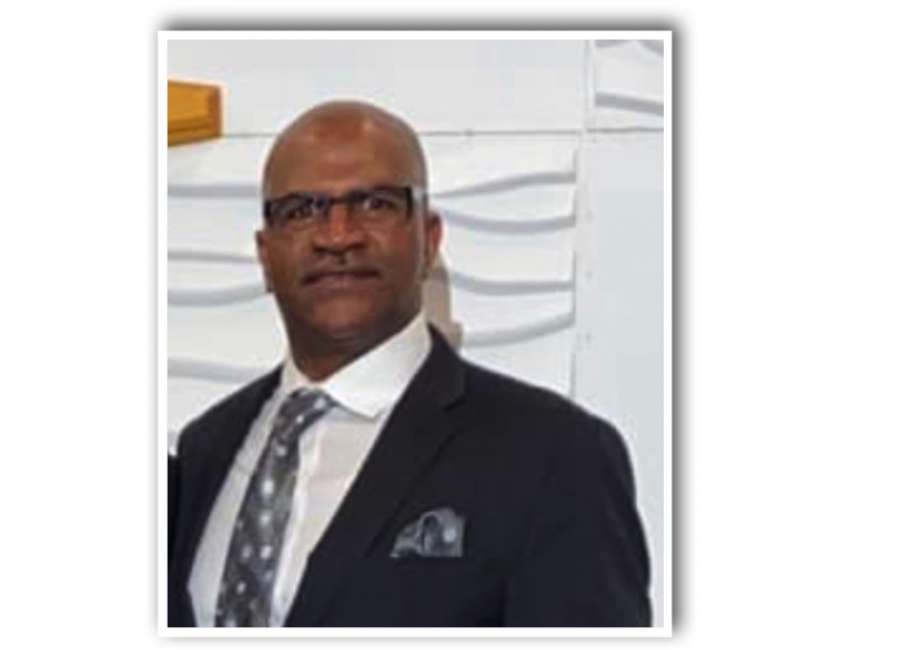 Although virtual services have long been an option for some church goers in Coweta, there are some churches that just recently started because of COVID-19.
Kenneth Curtis pastors St. Peter Baptist Church in Newnan and Rocky Mount Bethel in Luthersville. Curtis said the churches have not met since mid-March. Minister Sharon Wilkes co-pastors both churches.
"When the members of St. Peter and Rocky Mount Bethel Baptist Churches became aware of how deadly COVID-19 was and how it was transmitted, they were eager to meet via teleconference," Curtis said.
Curtis said the churches did not regularly use Facebook Live or other teleconference options until now.
"We adapted to streaming our worship services via Facebook Live for both locations, which allowed members to see me and hear the message," Curtis said.
Curtis said although the churches combine for church service each Sunday, Bible studies are held separately via teleconference.
"It is essential to have a personal engagement with each congregation," Curtis said.
Curtis said although it took some adjusting, the virtual services have also brought about new opportunities.
"Since going to virtual services, we have added friends and family that were not able to connect to us before this," Curtis said. "We've been able to connect with people in places such as California, Alabama, South Carolina, Milwaukee, Griffin, along with our Newnan and Luthersville members.
"Additionally, we implemented digital financial support for our members and others. We are embracing the expansion of the ministry but looking forward to safely returning to our sanctuaries as well as continuing our virtual worshipping," Curtis said.
Learning to adapt
Deacon Sanford Cousins, the chairman of St. Peter Baptist Church, said he joined the church at 12 years old and has been a member of the church for over 70 years. Cousins said this is the first time he has not been able to attend his church because of a closure, but he is adapting well.
"I have been enjoying it," Cousins said.
Cousins said services are much shorter and he sings along with other deacons or guests. He said his wife, Cornelia also joins in.
"This works well, because sometimes she (Cornelia) does not feel well," Cousins said.
Cousins said he and his wife usually join in via a conference call line, but last week he was able to see the service because his son came over with his computer.
"I almost didn't recognize my pastor because he has grown a beard, but he looked great," Cousins said. "He looked really good. Even when we can't see him, we still get a lot from the word."
Cousins said what he misses the most is the fellowship with other members.
"I'll be glad when we can enter into the church again," Cousins said.
As far as returning, the church is monitoring conditions and following the Centers for Disease Control and Prevention deadlines. Since Gov. Brian Kemp is requiring seniors to shelter in place until June 12, it is not likely the church will open before then because many of the members of both churches are elderly, Curtis said.
Ready to return
Lutricia Warner is a member of Clarks Chapel United Methodist Church in Luthersville, where she has attended for over 40 years. Warner is an usher and also active in the United Methodist Women. Warner said she is not very technologically savvy and misses entering the sanctuary.
"I can't wait to return to worship service," Warner said. "There is something special about being amongst other believers."
Pastor Alphonso Smith pastors Clarks Chapel and goes live each Sunday on Facebook. Warner usually gets one of her children or grandchildren to stream the service for her, since she does not have a Facebook account and said she does not desire to have one.
Warner said the church has not regularly live streamed services online.
Bishop Sue Haupert-Johnson and the North Georgia Conference Cabinet of the United Methodist Church have asked churches not to gather before June 22, according to its website.
Drive-in worship services are permitted as long as certain guidelines are met.
Warner said the church leaders are meeting to determine the next steps of returning to the sanctuary.