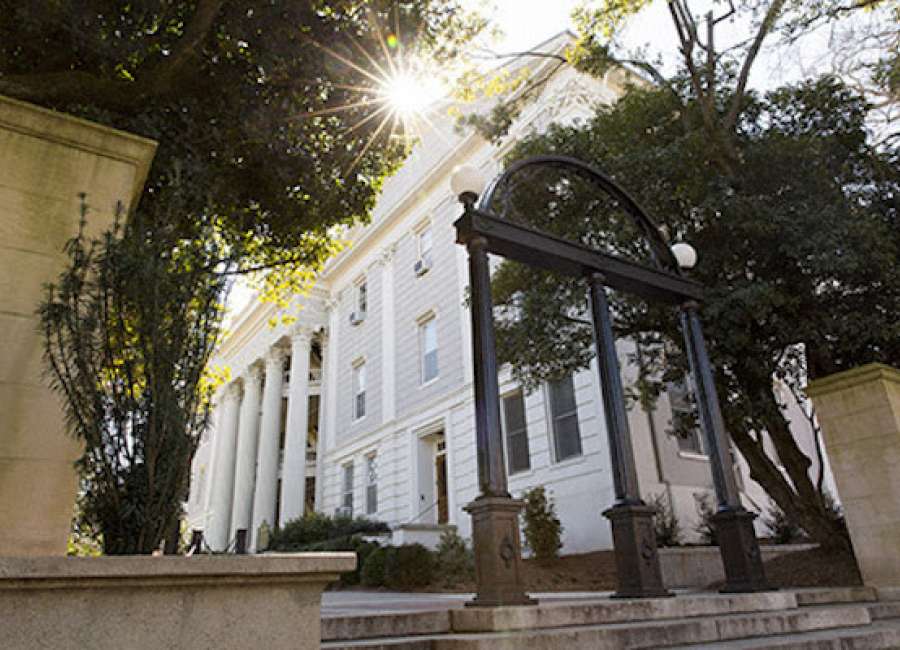 More than 7,300 University of Georgia graduates were recognized last week, as 5,958 undergraduates and 1,366 graduate students met their degree requirements.

The celebration was virtual, with physical commencement ceremonies tentatively scheduled for the fall, if federal and state health officials have deemed it safe to hold large gatherings by then.
To commemorate the original May 8 graduation date, a congratulatory online message was be posted Friday morning to recognize the Class of 2020 and acknowledge the conferral of degrees.
UGA officials say they realize some graduates want to have their photo taken at the school's iconic Arch. They say that while the Arch will be available over the summer and at the time of the rescheduled commencement ceremonies in the fall, those who choose to visit the campus at this time for photographs should follow guidelines regarding social distancing and keep at least 6 feet apart.
A platform will also be put in place following the October ceremony.
The undergraduate ceremony is planned for Oct. 16 at 6:30 p.m. in Sanford Stadium.
Forty-four students will be recognized as First Honor Graduates during the undergraduate exercises for maintaining a 4.0 cumulative GPA in all work completed at UGA, as well as all college-level transfer work done prior to or following enrollment at the university.
An estimated 218 doctoral candidates and 1,148 master's and specialist degree students will be eligible to walk in the graduate ceremony, scheduled for Dec. 18 at 2:30 p.m. in Stegeman Coliseum.
For more information and updates, visit www.commencement.uga.edu .