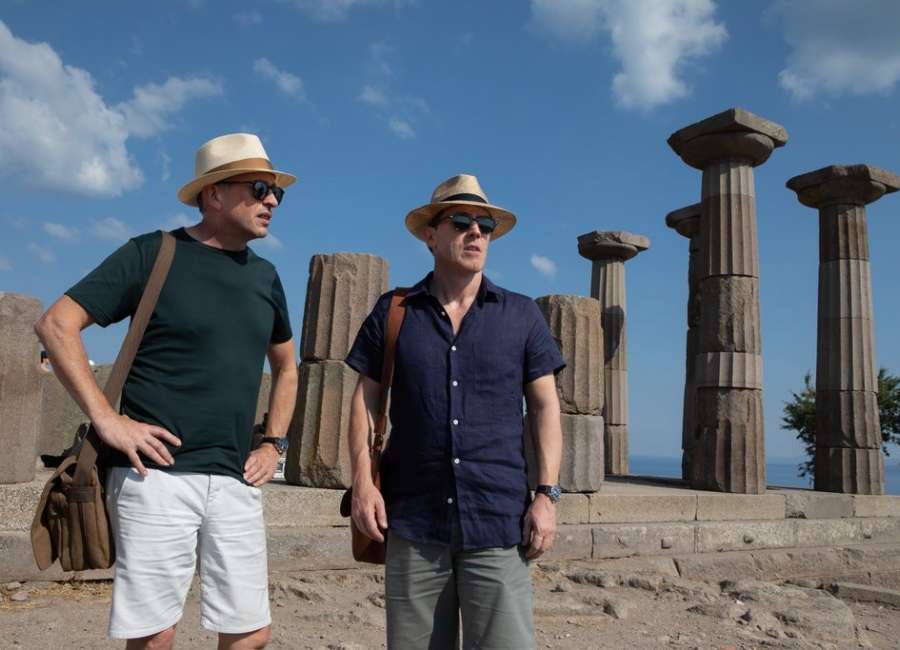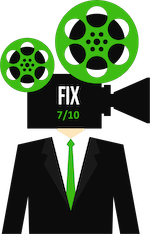 Review By: Jonathan W. Hickman

After 10 hilarious years of "Trip" movies, the talented threesome, British comedians Steve Coogan and Rob Brydon, together with writer/director Michael Winterbottom, take us on yet another funny travelogue. Their latest excursion to Greece delivers more observational comedy centered around culinary delights.

The ongoing, cuisine-heavy storyline has Coogan and Brydon playing versions of themselves (similar to what Larry David does on "Curb Your Enthusiasm"). They visit a different country in each film, taking in the local sights and tastes. Think of this franchise as a fiction/nonfiction hybrid, kinda like an adaptation of the late Anthony Bourdain's "Parts Unknown" but with a couple of comedians playing the show's hosts. The food is real; the place is real; the characters are based loosely on reality.
Each installment contains trademark bits that never get old. Coogan and Brydon amuse themselves and us with impressions of famous actors and singers. To get an idea, visit YouTube and watch the two funny actors compete with one another to deliver the best Michael Caine. The jokes are always fresh as they take good-natured shots at one another while eating something delicious.
It's fun to hang out with Coogan and Brydon for a couple of hours, but the story is more than just a stream of stand-up skits traded at a dinner table. Coogan's alternate "Trip" personality continually reminds us that he's more than just funny. References to his Academy Award nominations (for 2013's "Philomena") are frequent, and Brydon pokes fun at him for his insecurities. Coogan seems ever on the edge of a career or personal meltdown.
Brydon's "Trip" personality is more grounded, but he has wandered from his marriage in a previous episode. Both men explore the exotic location and parts of themselves in the process. And because we've seen them in these eerily close-to-real-life roles for so long, it's hard not to be drawn into their dramatic arcs.
A collaborative project, the now perpetual Winterbottom-Coogan-Brydon combination feels mostly improvised, which has always marked Winterbotton's work (however, his last film, "Greed" with Coogan, was a more traditional project). By working within a parallel universe, this team ponders the existential crises lurking beneath the hilarity. And as funny as this series is, the dramatic elements consistently leave us wanting to see more.
***
A RottenTomatoes.com Tomatometer-approved critic, Jonathan W. Hickman is also an entertainment lawyer, college professor, novelist, and filmmaker. He's a member of the Atlanta Film Critics Circle, The Southeastern Film Critics Association, and the Georgia Film Critics Association. For more information about Jonathan visit: FilmProductionLaw.com or DailyFIlmFix.com