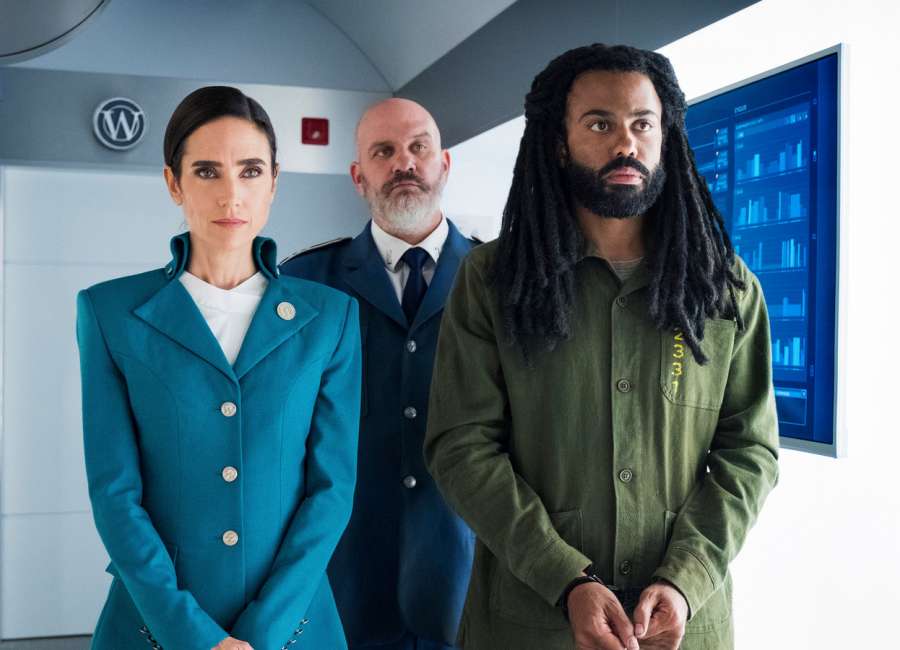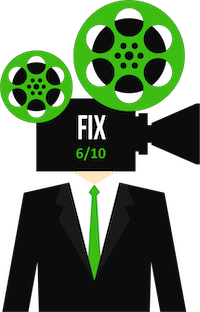 Review by Jonathan W. Hickman
TNT's long-gestating television adaptation of Bong Joon Ho's 2013 sci-fi epic is bloody violent, sexy, and frustratingly bleak. In many ways, it's a convoluted mess.
Thankfully, this dystopian adventure is led by an impressive and affecting acting duo in Jennifer Connelly and "Hamilton's" Daveed Diggs promising great potential for season two. One wonders, though, whether the claustrophobic narrative might cut too close to our housebound reality.
Taking place on the same frozen wasteland as the feature film that inspired it, this ten-episode series, which also bears the "Snowpiercer" name, is set on a fantastic train that skillfully and perpetually circumnavigates the globe. The track enables the chugging vehicle to travel nearly to every part of the Earth in one year. And aboard the always moving carriages are the last remnants of humanity. But if you step outside the artificial warmth of your transport, you freeze to death.
When an attempt to slow or reverse global warming backfired, the planet was thrust into a second, devastating ice age. But a billionaire transportation magnet named Wilford devised an option for the world's wealthiest—board his luxury train and wait out the catastrophe in style. But, upon launch, non-ticketed passengers en mass tried to hop onto the lifeboat-on-rails. Wilford's decadent vision became endangered.
Unable to keep all the desperate poor from hitching a ride, Wilford's henchmen pushed some 400 souls to the back of the train. These unwanted guests dub themselves "tailies" and scheme to move up car-by-car. We meet them after the passage of seven years, and they've nearly reached the end of their rope. A war is brewing, but malnutrition and cramped conditions have taken their toll.
"Snowpiercer," whether as a standalone motion picture or as a television series, presents viewers with an intriguing premise. Can humankind survive on the limited confines of a train that's 1001 cars long? The answer is that, at least, for seven years, the skillfully designed, closed ecosystem has worked. But this new society's unsteady balance is always teetering on a knife's edge.
Authoritarian rule is held by Melanie Cavill (Connelly), Wilford's second in command. Wilford has mysteriously retreated to his private cabin and can only be heard periodically over the intercom system. Melanie is an engineer who works round the clock to keep the train on track, while also trying to keep the guests happy.
When a gruesome murder is discovered, Melanie turns to a tailie, a former police detective named Andre Layton (Diggs), to solve the crime. Ironically, the civil order of the train, and all of humanity, may come down to the detective skills of a man who never had a ticket.
This TNT series had a long, difficult production path. The original team that produced the pilot was replaced, and "Orphan Black" co-creator Graeme Manson took over. The result is a polished campaign that contains rousing moments but falls short of the source material's impact.
Had the series focused on the detective story, we might have had something akin to the sci-fi noir that worked reasonably well in 1981's underrated "Outland." But this "Snowpiercer" goes wider and spends much of its running time concerned with the politics of the train. And the power-struggle is engaging but serves to undermine the police procedural hook that promised a new take on the film's (and the graphic novel's) mythology.
Instead of making Layton the train's top cop, the story requires him to be the savior for his people in the tail. This familiar yarn helps give the series an epic sweep, but I was more interested in how a police officer would ply his skills in this new environment. The less original elements concern the "Lord of the Flies" descent into madness.
Geeks will be charmed by the architecture of the futuristic train. At 1001 cars long, it's a location that promises something different with every step. And like the feature film that preceded this show, there are imaginative things afoot. In one scene, a woman dives into a giant aquarium where she harvests various under-the-sea delicacies. And there's a nightclub governed by a madam, who smartly diversified her prostitution business to include a kind of therapy.
At the end of season one, so many questions remain about how the train works, not just technically, but how people are fed and cared for. One of the characters is a doctor that appears to be the only one on the train. Her small sickbay seems ill-equipped to handle the train's needs. In another scene, we see a cattle car that acts as a compact, rolling slaughterhouse, but frankly, it too is wholly inadequate.
Wilford's lifeboat-on-rails was never meant to house passengers forever. As this series moves into its inevitable second season, the writers will have to nimbly expand upon the ideas they've clumsily introduced. The instinct might be to go bigger, but I'm hopeful for restraint.
While season one thrusts protagonist, Layton, into the role of a revolutionary leader, he's much more connective as a train detective. Focusing on a police officer's place in maintaining order by solving one crime at a time could be a fascinating key to the survival of humanity. And in the charismatic Diggs, who delivers a complex lead performance, this show has a future.
A RottenTomatoes.com Tomatometer-approved critic, Jonathan W. Hickman is also an entertainment lawyer, college professor, novelist, and filmmaker. He's a member of the Atlanta Film Critics Circle, The Southeastern Film Critics Association, and the Georgia Film Critics Association. For more information about Jonathan visit: FilmProductionLaw.com or DailyFIlmFix.com