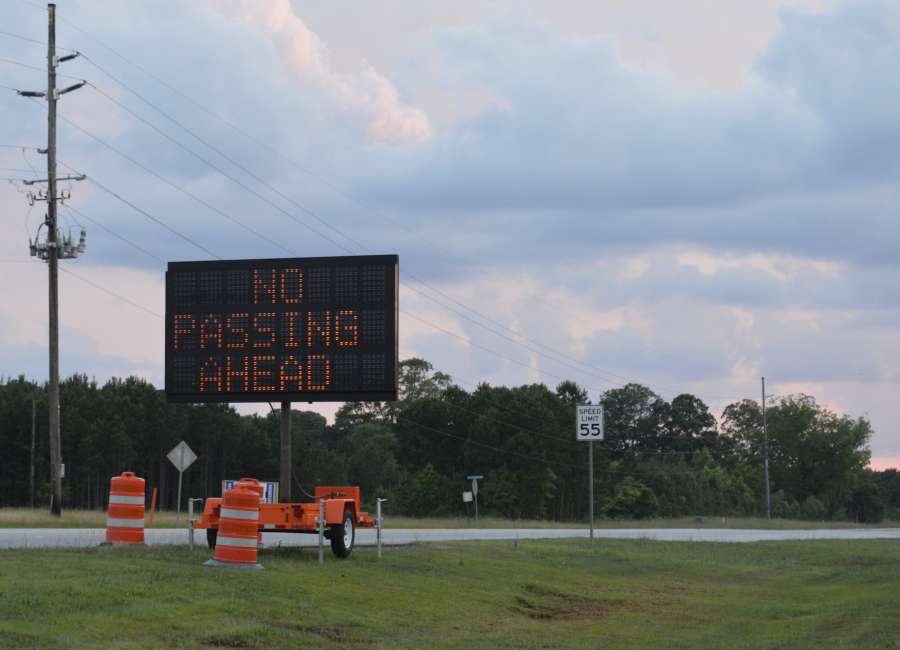 Commercial development on Highway 16 heading west out of Senoia has led to the closure of the westbound passing lane in that area.

The passing lane is being converted to a center turn lane. The change included some new paving, as well as new striping, which was set to be completed this week, but rain intervened.
"Recent development on that stretch of highway had required portions of that center lane to be converted to a turn lane," said Penny Brooks, regional spokeswoman for the Georgia Department of Transportation.
That work made the passing lane shorter, Brooks said. With anticipated new development in the area, "it was determined that the passing lane would eventually become inadequate for proper safety, so we are converting the entire center lane in that region to a turn lane," Brooks said.
Another major intersection change is proposed for the area – realignment of Old Highway 85 and Highway 16, with the installation of a full-sized roundabout. The intersection improvement will be partially funded by developers who recently rezoned property on Highway 16 and Old Highway 85 for a convenience store.
Old Highway 85 will be moved slightly to come into Highway 16 at a better angle, and a small strip center is proposed for land on the other side of the "new" Old Highway 85. That rezoning was approved by the Coweta County Board of Commissioners in early March.