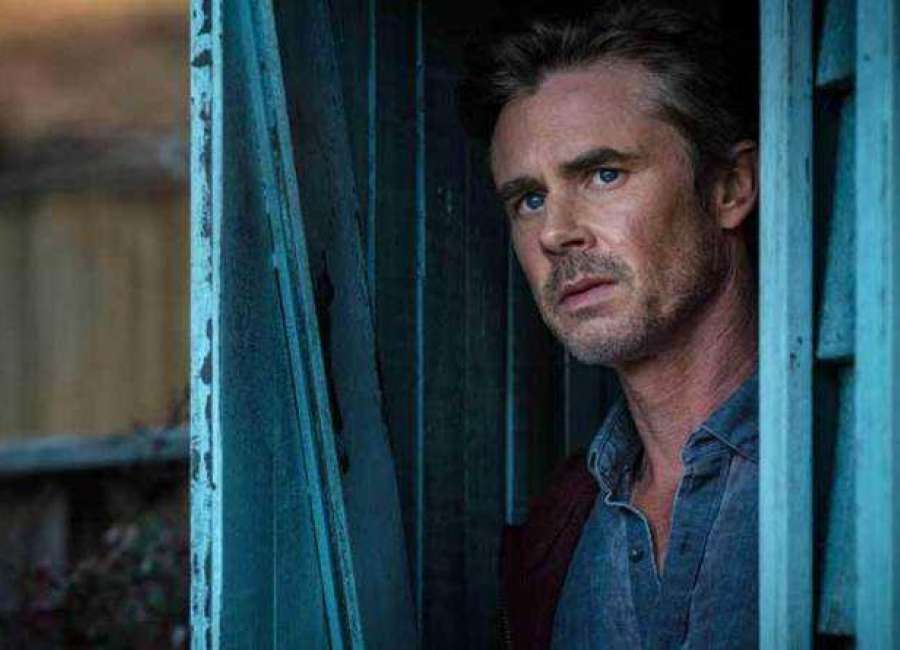 Review By: Jonathan W. Hickman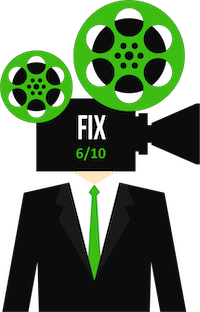 There's something alien about the new Netflix series "Reckoning." The serial killer drama quietly dropped on the ubiquitous platform last weekend. If you missed its release, it wouldn't be surprising. There are just so many shows, "originals" as they call them, adorning the world's biggest streamer, it's impossible to decide what to watch.
But if I'm about to embark on a personal ten-episode binge, I try to take in something unusual. At least, I dig a little deeper. Unfortunately, I can't always write reviews about small niche offerings because the highest-profile releases dictate the selections. And the words here are produced in exchange for payment, which supposedly makes me a professional critic, rather than one that just pops off on Twitter or Facebook if you are of a certain age and go in for that form of tired "your parent's" social media.
Hence, last week, to help pay the bills, I suffered through seven-plus hours of the almost unbearably twee Ryan Murphy fantasy "Hollywood." That show, which continued the growing relationship between the television super-producer and the streaming giant, was significant for Netflix, who kindly shared all episodes with me in advance. Thanks to them are in order, I think.
So, for fun and now, as it is for a few dollars, I sat down on a Sunday afternoon, and scanned the various offerings, not just on Netflix, but on other platforms. It was the pairing of Aden Young and Sam Trammell in "Reckoning" that first caught my eye.
Both actors are finely chiseled enough to make them attractive to lead a series, but they also have rough edges to make them interesting. Yes, interesting in that sort of textured worn way that makes women of a particular ilk go for Sam Elliott's mustached cowboy or who prefer Jeff Bridges in a bathrobe as The Dude over his much more refined and handsome, at least, traditionally, persona from "The Fabulous Baker Boys."
Young and Trammell are actors of fiber. You've not heard of either of them? No worry, let me encourage you to look into Young's back catalog. He was mighty good in another show, the title of which also began with an "R," "Rectify."
"Rectify" was for a particular eyeball, not the sort of show that made viewers swoon over the troubled protagonist Daniel Holden, played by Young with various degrees of understandable affectation. Holden was, after all, a man released from Georgia's Death Row after spending 19 years there. He was the kind of person adept at social distancing long before it was fashionable.
And Trammell? Here's a face that might be familiar to you. I remember him on HBO's long-running "True Blood." He played the mysterious and smoldering hunky owner of Merlotte's Bar and Grill, a restaurant in which the hero with the very best name ever, Sookie Stackhouse, waitressed. That show was all kinds of outlandish fun, and Trammell had the delicious part, not only of a bayou bar owner but as a shapeshifter.
Okay, I'm up for watching these two guys in a serial killer themed show, and "Reckoning" appeared to fit the bill. But right at the beginning, I noticed something was decidedly off about the setting, somewhere in California, where there is both a river and the ocean, complete with surfing. Hidden in high-school guidance counselor Leo Doyle's (played by Trammell) creepy shed, there's a surfboard. Leo never does any surfing in the show, but he's got the board, and that's something, right?
Young plays police detective Mike Serrato. He's got a family—two high-school-aged daughters, and an elementary school-aged son, who might have autism. Mike's wife, Paige (Simone Kessell), is a therapist, who can't help her husband with his various obsessions. Mike counts each stroke methodically when brushing his teeth. And he's got a thing for tattoos, not because they are cool, but because they help him get closer to the victims of the serial killer he's hunting.
And Mike's a funny sort of fellow who utters the best line in the entire series when he meets with another therapist and demands LSD so that he can "do his job." This is a show that plays it straight even when it's playing with us and outlier ideas.
What's "Reckoning" about? Well, a serial killer, of course. The overly-familiar plot is just an excuse to place a bunch of bonkers, attractive people in an idealistic but bizarre location. It's a drama that becomes a character piece—Leo vs. Mike. And as the tenth episode cues up, you might still be waiting for something exciting to happen. "Reckoning" is a drama and not an action thriller.
But what was I getting at by saying that "Reckoning" is alien? I mean that nothing feels very authentically American about the series. And when this feeling came over me in the middle of episode one, I instantly thought that it must've been shot in Canada, which is pretty common. But after consulting "the Google," I noticed that it is an Australian product.
Now, okay, okay, okay, the strangeness of the setting made complete sense. My daughter, when she was young, couldn't get enough of that Australian television series "H2O: Just Add Water," and I have a little experience with the soap opera "Neighbours" from that part of the world. Those Aussies make pretty good TV.
Aside from certain key actors, Young and Trammell, for example, the bulk of the cast is Australian. And even though the performances are uniformly solid and the accents unremarkable, once the Aussie cat is out of the bag, you can put the subtle oddness aside and try to engage. I did.
"Reckoning" isn't half bad, and that strange undercurrent, related to where it was shot, might just add to the mystery concerning who is the killer and what are the characters' motivations.
In a way, it's the kind of show for people who don't like serial killer stories and abhor soap operas. But it's got a serial killer or two and it's pretty soapy. It's also got Young and Trammell, two actors, who you'll probably start seeing more and more.
***
A RottenTomatoes.com Tomatometer-approved critic, Jonathan W. Hickman is also an entertainment lawyer, college professor, novelist, and filmmaker. He's a member of the Atlanta Film Critics Circle, The Southeastern Film Critics Association, and the Georgia Film Critics Association. For more information about Jonathan visit: FilmProductionLaw.com or DailyFIlmFix.com