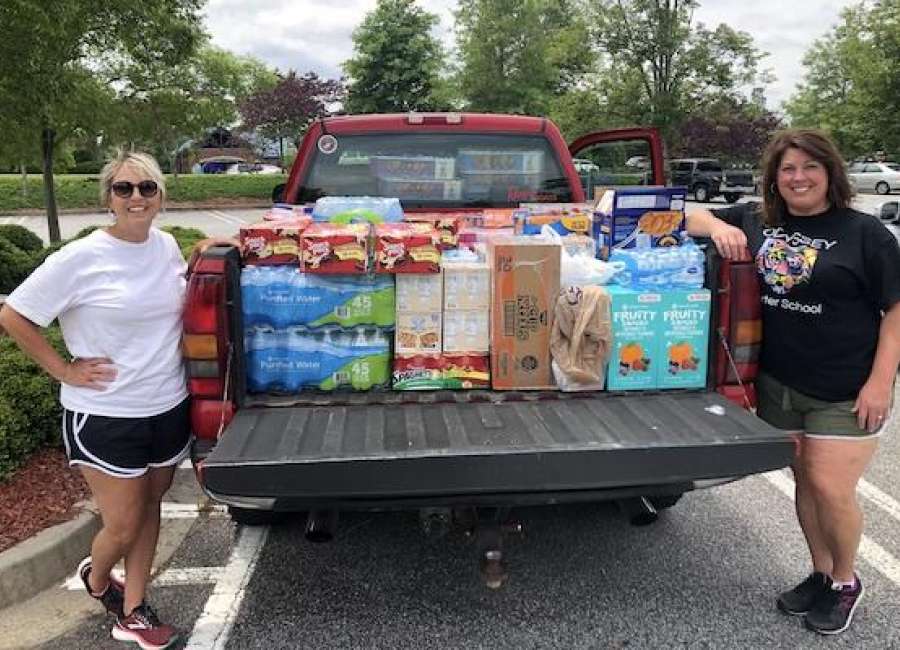 Odyssey Charter School recently helped support the Backpack Buddies program in Coweta by donating food.
Each Friday during the school year, Backpack Buddies provides students who may need extra food on weekends with a bag of easy-to-eat food such as cereal, granola bars, fruit cups and pop-top canned food.
During the school closure, Backpack Buddies has been distributing their regular weekend bags to every student who picks up food from the school system's breakfast and lunch program.
They were recently in need of food donations and set up a drop off location in Summer Grove and several Odyssey Charter School teachers donated food items.
"Backpack Buddies as you know takes care of a lot of our students and their families," said Bridget Wilson, Backpack Buddies coordinator for Odyssey.
Principal Scot Hooper sent the flyer to their staff two days before pick up in Summer Grove. Jill Smith, a paraprofessional at Odyssey, asked if she could post it on Facebook to get more donations.
She posted it and her friends and family donated a carload of food to take to the drop off location.
Smith continued to post and talk to other friends and family and this week she filled up her truck with more food donations to take to Backpack Buddies.
"I want to give her kudos because she is using her time for a good cause knowing it benefits our students and families and other children and families around Coweta," Hooper said.
Visit backpackbuddiesga.org for more information about donations.