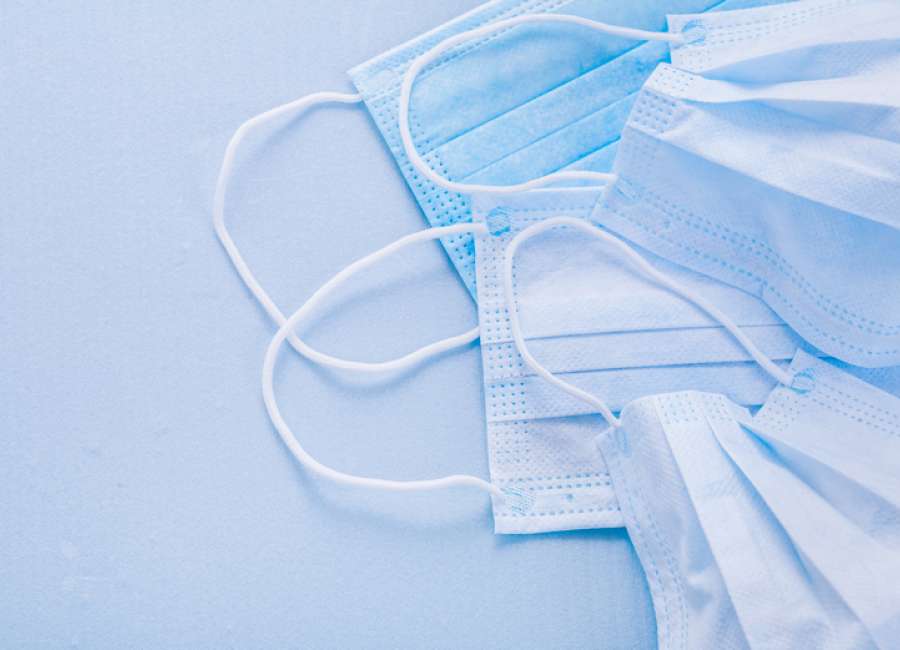 By Rachel Adams, news@newnan.com
A number of stores and other industries in Newnan continue to protect their employees and customers in accordance with CDC guidelines.
Most stores now have plexiglass barriers in front of their registers, and many restaurants are still providing curbside pickup, carryout and delivery services in lieu of dine-in options.
Chick-fil-A is one such restaurant. Its locations currently have many precautions in place, such as plexiglass shields in the drive-thru windows as well as the outdoor checkout stations and outdoor hand-washing stations for employees.
According to the updated guidelines on the Chick-fil-A website, all team members are required to review a list of symptoms every time they check in for a shift, and anyone experiencing symptoms or who has experienced symptoms in the past 24 hours are to be sent home.
Chick-fil-A is providing paid sick leave to team members who miss work due to COVID-19.
Team members must also wear face coverings and gloves while working. Team members who handle transactions must wash their hands every time they handle cash.
Restaurants have also been equipped with visual diagrams with guidelines to help team members and guests follow social distancing.
Customers are encouraged to utilize the Chick-fil-A mobile app for curbside and drive-thru pickup as well as delivery, and those paying with debit or credit cards must swipe their own card.
Other stores and industries in Newnan are also providing similar services, including Walmart, Lowe's and Cargill.
According to Casey Staheli, senior manager of national media relations at Walmart, the company's stores are currently following cleaning and sanitizing protocols.
"Our stores have adjusted operating hours from 7 a.m. to 8:30 p.m. to help associates restock shelves while continuing to clean and sanitize the building," Staheli said in an email.
Plexiglass barriers have also been installed at registers, and shopping carts are sanitized regularly.
Walmart associates are required to wear masks or face coverings during their shifts. Masks are provided to associates who do not bring their own.
Associates must also submit to temperature checks at the beginning of each shift, and those with a temperature of 100.0 degrees will be paid for reporting to work and asked to return home. These associates are not able to return to work until they are fever-free for at least three days.
Walmart has extended its COVID-19 emergency leave policy to the end of May to continue to support associates and give them the flexibility to stay home.
Stores are allowed to operate at about a 20 percent capacity (approximately five customers per 1,000 square feet), and there is a marked queue at a single entry door. When the store reaches capacity, customers are admitted inside on a "one-in-one-out" basis.
Floor markers have been installed in aisles to make them one-way and allow proper social distancing, and there is signage inside stores to remind customers of social distancing guidelines.
Customers are also encouraged to wear masks while shopping.
"Maintaining customer and associate safety remains our top priority," Staheli said. "We encourage customers to be especially mindful of one another during this unprecedented time and adhere to recommendations that we all use face coverings while in public spaces."
According to the Lowe's website, Lowe's is also requiring its employees to wear face masks or approved face coverings while working in the store or at a customer's home. Masks and gloves are available to all associates in the workplace.
Lowe's is providing 14 days of emergency paid leave for all associates who need it due to sickness or family-related reasons.
Plexiglass shields have been installed at all points of sale, and work areas and registers are regularly sanitized. There is also signage, overhead announcements, floor markers and other guidelines in stores to emphasize the importance of social distancing.
Aisles have been widened to continue social distancing, and curbside pickup is also available.
Cargill in Newnan, which provides beef and similar products to grocers, is also following protocols to ensure the safety of its employees and customers.
Cargill has also printed pamphlets that detail what employees should do while at work as well as staffing modifications and sanitization procedures. This pamphlet is available in five different languages.
Evan Perry, general manager at Cargill, said that the information in the pamphlets can also help spread more awareness about COVID-19 and how to slow the spread of the virus.
"We wanted to have something that our employees could carry on their person at home and at work," Perry said. "Instead of hanging signs that they may or may not pay attention to while they're walking by, we wanted to give them something they could share with friends and family around the community."
Cargill has provided all employees with a machine-washable, antimicrobial face mask as well as their regular PPE, which includes gloves, hairnets, earplugs, etc.
All employees entering the building are required to go through a screening process, which includes temperature scanning, a questionnaire and sanitization before they can begin their shifts. Employees have their temperatures checked three times a day.
The lunchroom has been modified to ensure that employees are social distancing, and the locker room area is off-limits until further notice. Plastic dividers have also been placed between workstations on the production floor.
Public water fountains have been turned off, but Cargill Newnan is offering all employees access to free bottles of water.
Perry said that shift times have also been modified.
"Our night shift ends at 6 a.m. to have everyone out of the facility at 6:30," Perry said. "And we're not bringing in the day shift until 7:30, so we have that gap to prevent breaking the 6-foot boundary goal."
Cargill is also sanitizing the cars of any employees who carpool, disinfecting the vehicles before loading and after unloading passengers.
Perry said that one challenge Cargill has faced is the availability of PPE, but the company has still managed to provide its employees with the necessary supplies.
"We want to make sure that we're open and try to get through these challenges together," Perry said.