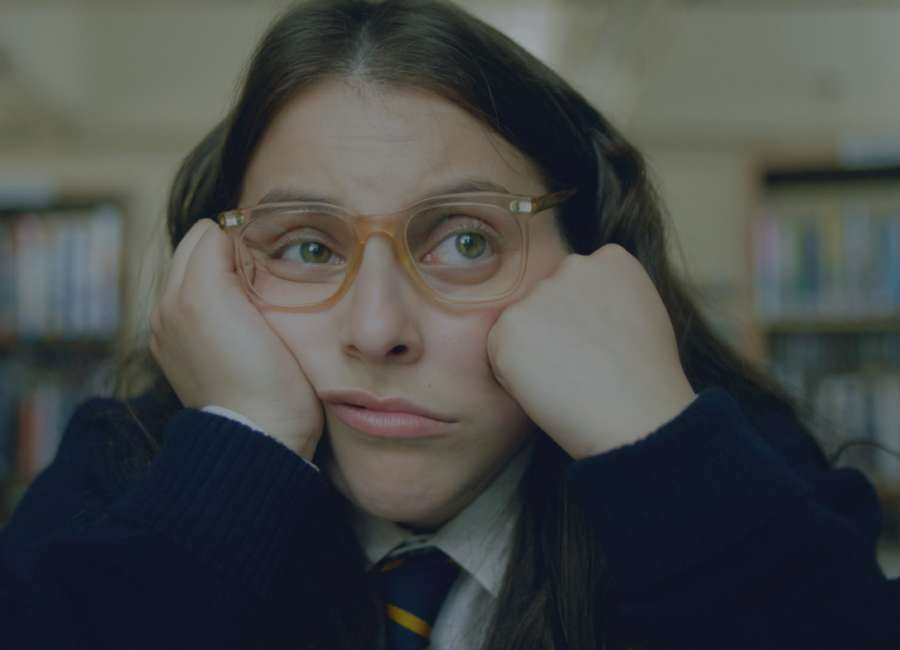 Review By: Jonathan W. Hickman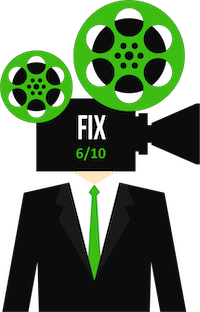 About halfway through "How to Build a Girl," this sweet teen drama becomes an adult-oriented comedy. The film earns its "R" rating in healthy doses by throwing its protagonist, 16-year-old Johanna Morrigan (Beanie Feldstein), into an advanced world of sex and alcohol mainly for chuckles.
And in this adolescent fantasy, a child adapts immediately to her awakening. Well, there is a comeuppance, of sorts, meant to find the right tonal balance.
Parents of 16-year-old girls everywhere will shudder. Could our delicate children be this cavalier about the loss of innocence? Well, yes, of course. They've been raised by Tik Tok, Instagram, Snapchat, GroupMe, WhatsApp, Discord, Tumblr, and the list goes on and on. There's Twitter, which contains an unregulated amount of adult content. And Facebook, well, that's just for old folks. The horrific soup du jour, OnlyFans, has gone from a creepy online platform to something of the pop culture mainstream.
But in "How to Build a Girl," Johanna ventures out in the backward, technologically rustic world of the 1990s. The internet didn't factor into her rough upbringing. She's a girl from an English council estate. Her hapless, but good-natured, parents have their hands full with the unexpected birth of twins, bringing their child count to five. And from the look of things, much of what's happened in their lives was unexpected.
Johanna's father, Pat (a typically brilliant Paddy Considine), is a former musician. A drum set sits in the family living room, and Pat frequently mentions music, but Johanna has gained little appreciation for the history of rock or pop from him. His words of advice extend to recommending that she talk about jazz music if the conversation stalls.
Instead of music, Johanna spent her youth reading books at the local library. In one scene, a pop star remarks that she can quote "Ulysses" but doesn't know who the Rolling Stones are. This incongruity bothered me for a moment. But I reasoned that Pat must have been so self-involved that he forgot to share any of what little knowledge he had with his intelligent daughter. Such a thing is sad.
Having respect for the written word, Johanna sets out to become a writer. And after submitting her work to a music publication, she gets a job covering various bands. A whirlwind career begins and takes this 16-year-old to places usually reserved for adults.
As unsettling as Johanna's transformation is, director Coky Giedroyc (see Hulu's "Harlots"), working from a script by novelist Caitlin Moran, has fun with the material. And Feldstein, who was terrific in last year's "Booksmart," turns in another energetic performance. There's a self-aware quality to the film that owes a great debt to Cameron Crowes' far superior "Almost Famous" and Nick Hornby's seminal novel "High Fidelity."
Johanna reminded me of Hornby's London record shop owner, Rob. Both characters are utterly self-absorbed to the point that they close themselves off to everyone around them. It takes time and experience for growth to take hold. Hornby ends his book with a hint of hope for Rob that is so subtle and profound it's unshakeable. By contrast, Moran's script leans into the fantasy for Johanna, which is pleasing, if also a bit too convenient.
"How to Build a Girl" is an enjoyable romp, if also one that's rooted more in make-believe than in telling verisimilitude.
***
A RottenTomatoes.com Tomatometer-approved critic, Jonathan W. Hickman is also an entertainment lawyer, college professor, novelist, and filmmaker. He's a member of the Atlanta Film Critics Circle, The Southeastern Film Critics Association, and the Georgia Film Critics Association. For more information about Jonathan visit: FilmProductionLaw.com or DailyFIlmFix.com