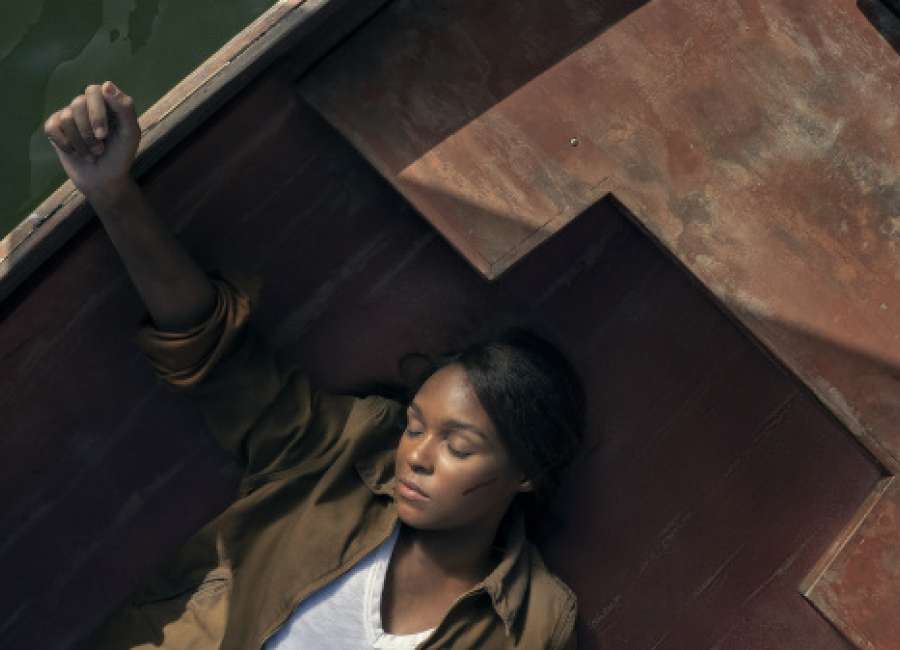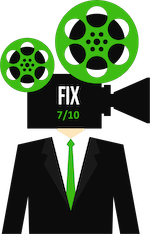 Review By: Jonathan W. Hickman
A Julia Roberts-free second season of Amazon's eclectic psychological thriller continues the twisty story of the mysterious Geist Group. While less experimental than the series 2018 debut, the foundation is solid for future anthology expansion.

"Homecoming" started as a podcast in 2016. Creators Micah Bloomberg and Eli Horowitz, through Gimlet Media, assembled an impressive collection of Hollywood elite, including Catherine Keener, David Schwimmer, and Oscar Isaac, who gave voice to the fictionalized audio thriller. And what worked well without pictures transferred marvelously to the small screen, when Amazon launched an adaptation with "Mr. Robot's" Sam Esmail at the helm.
Season one leaned heavily into the experimental elements of the podcast, which helped to upend the traditional audio format with a wholly original fiction tale. Podcasts had previously been the domain of talk shows and documentaries. Bloomberg and Horowitz skillfully rode the wave of a new thinking in the audio space.
"Homecoming" centers on a program known as the Homecoming Transitional Support Center. It's a private facility that holds a contract with the Department of Defense. The goal of the program is to help veterans with post-traumatic stress disorder. In season one, we learn that parent company the Geist Group has been feeding the traumatized soldiers a plant extract to forget. But the side effects are devastating, maybe even worse than PTSD.
Where season one made expert use of visual techniques (different video resolutions and aspect ratios and colors), season two is much more technically grounded. Gone are the dramatic time jumps that were visually designated by a stark change in aspect ratio (using an almost square image to connote the future).
For some viewers, "Homecoming's" innovative approach was refreshing and part of its geeky appeal. For others, it was a distraction. And regardless of where you fall, season two wants you to focus on unraveling the mystery, rather than admiring the craftsmanship of the filmmaking.
Gone in season two, as well, is Julia Roberts, who was so effective as Heidi Bergman, the Homecoming Initiative executive/counselor in season one. Bergman's story lurks in the background of this new season, along with the Department of Defense investigation that dominated most of season one.
Smarmy salesman Colin Belfast (Bobby Cannavale) returns picking up where he left off—at the mercy of his new boss Audrey Temple (Hong Chau). Fans might remember that Belfast was shocked to learn that he was to be the fall-guy for the Geist Group's malfeasance at Homecoming. When season one concluded, Temple met him in an empty conference room and coldly provided the option to sign a confession or be fired. He weakly agreed with his shaky signature.
It wasn't clear who Temple was, only that she was a cool customer, who ably controlled the fast-talking Belfast. What was revealed was that she was a user of the company product, privately rubbing some of the extract onto her wrist. Temple's story is explored in season two, along with another enigmatic new character played by Janelle Monáe.
Other fascinating tidbits are revealed, including the identity of Geist's founder, Leonard Geist (played by a welcomed Chris Cooper). Leonard is a crusty, visionary farmer, who lives in a weatherbeaten wooden farmhouse in the shadow of the monolithic Geist Group building. His earthy abode is cluttered with books, pots and pans, and plants. His steadfast companion is his dog, and he spends downtime watching VHS copies of "Airwolf."
Leonard is troubled that the empire he built on manufacturing soap has morphed into something dangerous. Unlike the mad scientist Forest, in FX's "DEVS," a man driven by deeply personal pursuits that lead him to murder, Leonard tries to adhere to a non-violent moral code. Of course, that idealism might be impossible to maintain.
"Homecoming" is a head-scratcher, for sure. Season two is more action-driven, but at its core, this anthology series is about ever-deepening the levels of the conspiracy. If it missteps, it's in its ambition. For example, a comic subplot has Joan Cusack playing a powerful Department of Defense representative, who is hellbent on exploiting Geist's plants. Cusack has fun in the role, but the character is little more than a caricature.
Monáe is very good as a young woman caught up in the wrongdoing. The soldier Walter Cruz (Stephan James), who was a key component of season one, links the two seasons.
This grounded "Homecoming" followup works to extend the series brand. And it's an easy binge. With just seven episodes clocking in at around thirty-minutes a pop, it's possible to watch them all in one afternoon to evening sitting. But if there is to be another season, I'm hopeful that Esmail will take more risks. I appreciate a good conspiracy thriller as much as anyone, but I also like to admire disruptive filmmaking in the process.
***
A RottenTomatoes.com Tomatometer-approved critic, Jonathan W. Hickman is also an entertainment lawyer, college professor, novelist, and filmmaker. He's a member of the Atlanta Film Critics Circle, The Southeastern Film Critics Association, and the Georgia Film Critics Association. For more information about Jonathan visit: FilmProductionLaw.com or DailyFIlmFix.com