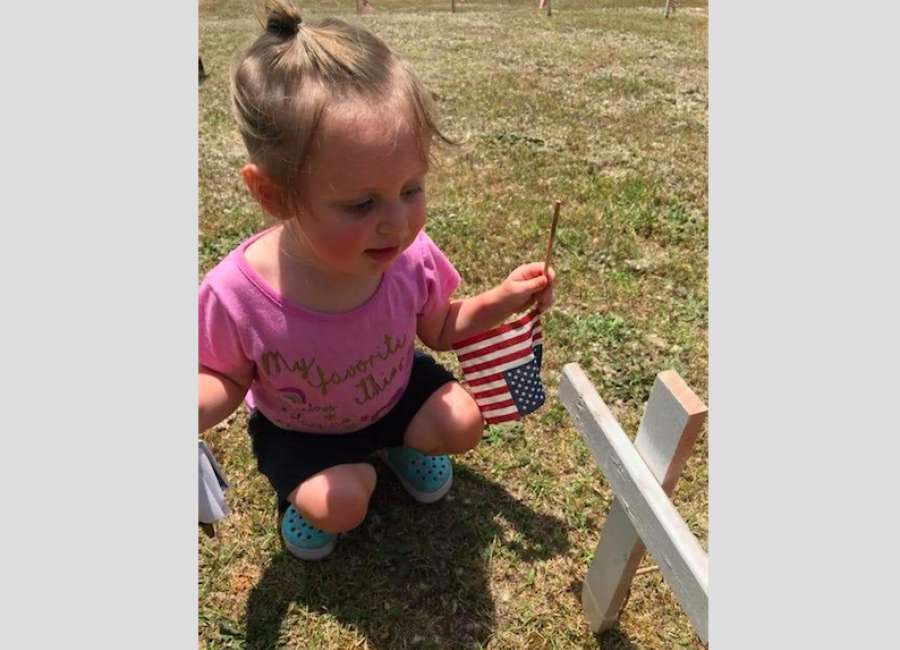 Each year, the week before Memorial Day, Cowetan John Ivey puts up a display to show respect for the meaning of the day.
The display at Ivey's Senoia-area home features white wooden crosses, a cutout of a soldier kneeling, and a pair of empty boots, representing a soldier who has passed away. The components are spaced 21 feet apart for the 21 gun salute, the highest honor the military can give, he said.
"I wanted something that would show respect for what Memorial Day is about. I think a lot of people don't realize what Memorial Day actually is," said Ivey, who served in the U.S. Army right out of high school and is a 25-year veteran of the Clayton County Police Department.
The holiday has changed over the years, Ivey said. As the unofficial start of summer, it's a day of fun for many people. And Ivey thinks some people confuse Memorial Day, which is for those who died in war, with Veteran's Day in November, which is a day to honor all who have served in the military.
He said he's had people tell him "Happy Memorial Day" and wonders if they really know what they are saying. He said it doesn't bother him, but he wants to make sure people understand the reason for the day.
"I felt the need to do it," he said of the display.
Ivey's display began about seven years ago. His daughter, Courtney, said he would place flags along the walkway to the house, and she started thinking about what she could make to grow the display. With the help of her then boyfriend, now husband, Elliot Blevins, they made the crosses, and presented them to her dad shortly before Memorial Day several years ago.
He wanted to add a cutout of a soldier to the display, and that's something Courtney looked for for a long time. She finally found someone who could make it, and then they painted it and put a weatherproof coating on it, and hid it until Christmas.
"I remember hiding it under the bed for months," she said.
For Christmas 2018, they saved it as the last gift. "He loved it," she said.
This year, Ivey was babysitting his granddaughter, Lilly, 2, when it was time to put up the display, and Lilly was happy to help.
He said he always raised his daughter to be patriotic and have respect for the military and law enforcement, and Lilly is following in her footsteps.