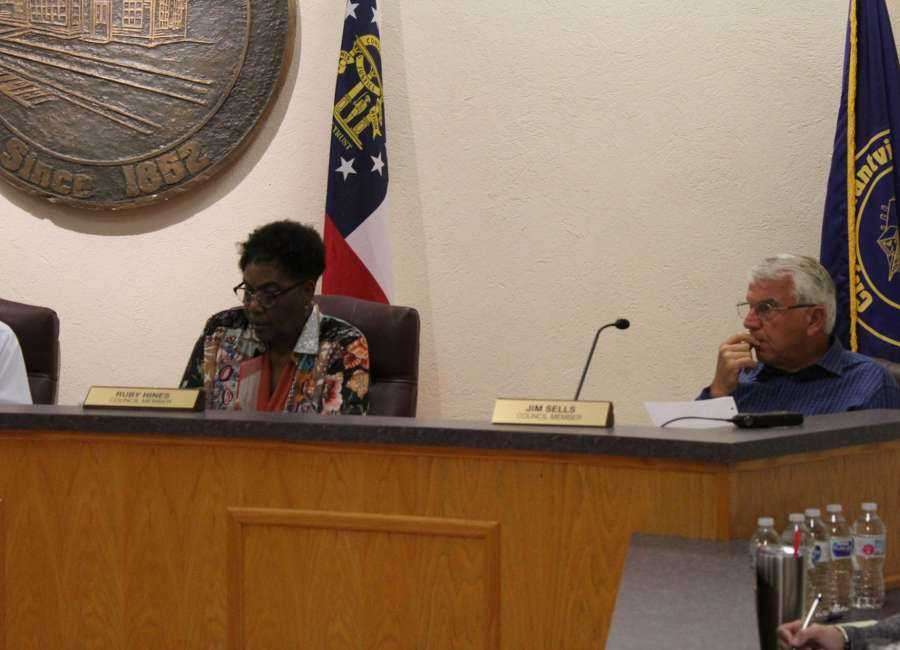 The Grantville City Council has approved the creation of an ad hoc budget committee, but now the council has to agree on who will serve on the committee.
The item to add the members was voted on by council members at its conference call meeting Wednesday evening, but died because of the lack of a second vote.
After hearing about a budget committee made up of citizens and council members at a conference, Councilwoman Ruby Hines said Grantville would benefit from a similar program and brought the idea to the council in October 2019. The committee will have two council members and five citizens.
The proposed committee would work with the city council and city manager to create Grantville's budget.
At the council's Wednesday meeting, Hines also motioned to approve the proposed slate of members which included Hines, Mayor Doug Jewell, and Grantville residents Selma Coty, Mary Elder, Marion Cieslik, Connie Warren and Donald Olmstead.
Councilman Alan Wacasaer suggested tabling the item, but Hines said she saw no need since the council had already agreed to create the committee.
"Tonight we are considering the membership of it," Hines said. "The slate before you has volunteered."
Wacaser agreed to keep the item on the agenda, but the item was not approved.
The council also approved waiving the rental fee of the Malcolm-Clements Recreation Center for civic groups. City Manager Al Grieshaber said the rule applies to any civic group chartered in Grantville or a group that is a branch of a Grantville civic group.
Grieshaber said the civic groups must still pay the $25 deposit. He said nonprofits or civic groups not chartered in Grantville must still pay the $10 per hour rental fee.