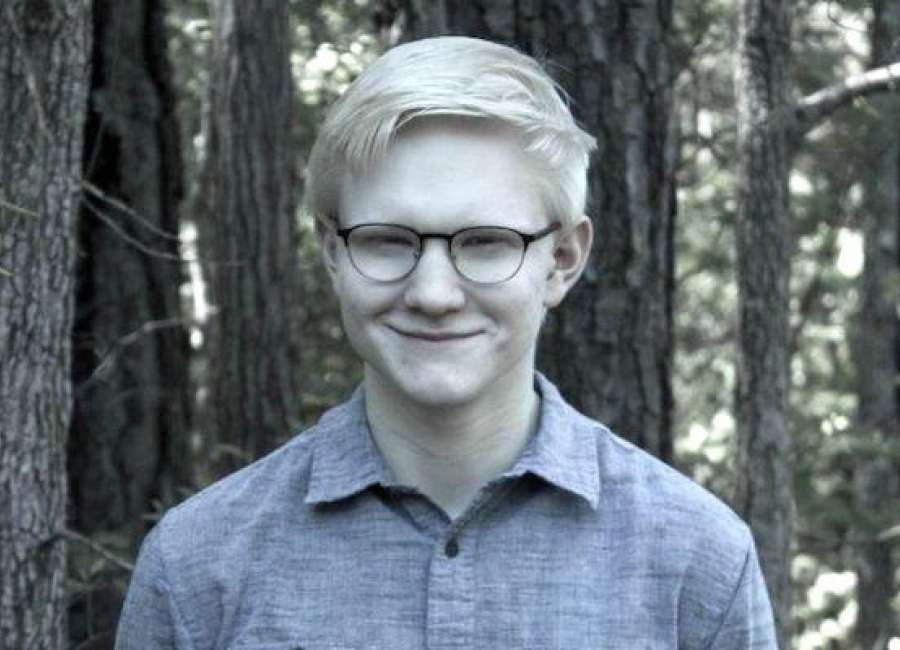 Samuel Folsom of Newnan recently received the Lighthouse Guild Scholarship, which awards $8,500 to graduating high school students who are legally blind.
Folsom will attend Georgia Tech and is one of 12 undergraduate students from across the country to receive the award.
Lighthouse Guild scholarships are based on strong academic accomplishment and merit to help students with vision loss make a successful transition to college and graduate education. The 2020 recipients, from across the country, will be attending some of the nation's most competitive universities, according to a release from the Lighthouse Guild.
"The education experience has been dramatically changed by COVID-19, and students with vision loss are particularly impacted," says Calvin W. Roberts, M.D., President and CEO of Lighthouse Guild. "We are pleased to provide scholarships to these outstanding students who are legally blind, which they may decide to use for specialized equipment or other preparations related to distance learning."
"I congratulate this year's recipients and wish them the greatest success in their future careers," Roberts added.
Since its inception in 2005, Lighthouse Guild's Scholarship Program has awarded approximately $2.5 million in scholarships to outstanding students from 39 states.
Former scholarship recipients have gone on to careers as attorneys, teachers, engineers, chemists, composers, musicians, neuroscientists, social workers, business owners, investors, epidemiologists, nurses, physician assistants, physical therapists, occupational therapists, speech therapists, journalists and computer scientists.
Lighthouse Guild is an organization dedicated to addressing and preventing vision loss. The organization provides coordinated care for eye health, vision rehabilitation and behavioral health as well as related services directed at prevention, early detection and intervention of vision disorders.
Reducing the burdens of vision loss and addressing and preventing vision loss are the cornerstones of Lighthouse Guild's mission. For more information, visit lighthouseguild.org .