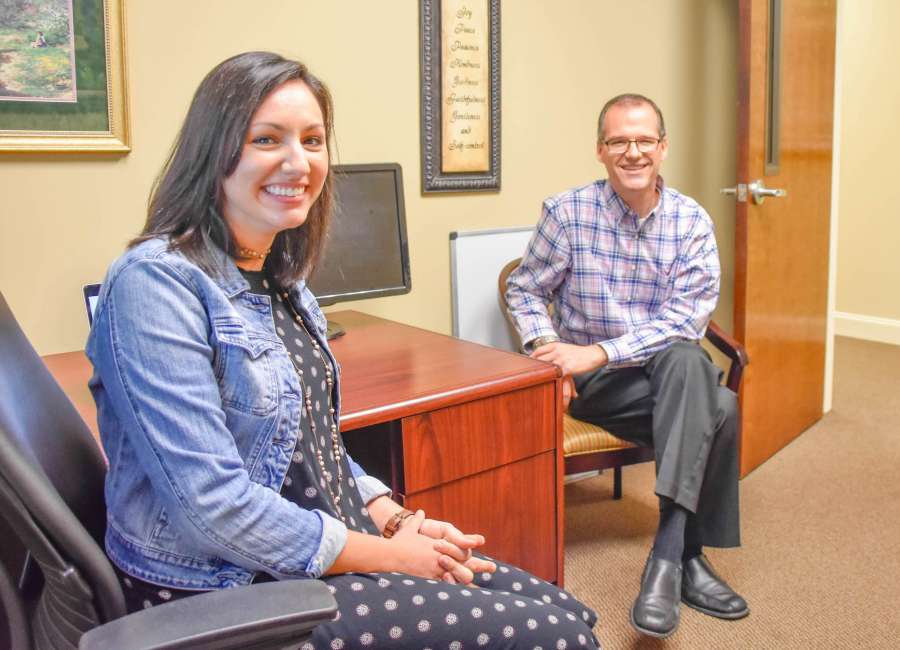 By Marty M. Hohmann - Special to The Newnan Times-Herald

COVID-19 has affected Americans in ways that were previously unthinkable. Isolation. Joblessness. Hopelessness. The statistics are sobering.
A recent survey by Kelton Global of more than 1,800 U.S. citizens over the age of 18 revealed that 1 in 4 say they have already reached their breaking point. One hundred percent said that if the lockdowns continue into mid-June, they will break. Chief among their concerns are anxiety and loneliness.
Beau Brezina, Director of Discipleship Counseling for Christian Families Today, a counseling service in Ashley Park, isn't surprised. "Anxiety in times like these is what you would expect," he said, adding that hopelessness and grief also figure into the equation. People of faith are not immune from those same concerns.
The Disaster Distress Helpline, a national service offered to American citizens through the Substance Abuse and Mental Health Services Administration, reports a 900 percent increase in calls and texts over this same time last year, and Federal officials are warning the White House to prepare for an unfolding mental health crisis.
But Brezina says that there is hope and help in the midst of the storm. While his counseling agency is unable to offer face-to-face sessions at this time, he continues to offer assistance through Zoom and other online options to those who are reaching out for help.
"Our main focus is supporting as many people as well as we can. As Christians, we are a grace-focused discipleship approach. It's a privilege to walk with people and get to the root of where the anxiety is coming from," said Brezina.
His objective is clear: The future may look scary, but if we turn our attention back to Jesus and who we are as children of God, we will be able to take comfort in the fact that we are never alone. "Even if the worst happens, we know from Philippians 4:19 — 'And my God shall supply all your needs according to His riches in glory in Christ Jesus' — that Christ will fulfill all our needs," he said.
The first step, according to Brezina, is to begin to unpack the tools needed to determine where you allow your thoughts to go. "The Bible calls it taking every thought captive," he said.
What do you believe about yourself, particularly during times when it appears the world is falling apart? Do you believe you aren't enough? Do you question your worth as a friend, spouse, provider, business owner?
If so, said Brezina, it's important to understand who God says you are and what is at the core of those negative thoughts. If we are looking for our family, our friends or our co-workers to meet those deep needs for approval, we will never achieve the level of acceptance that is vital to our mental health. "Instead," he said, "our needs need to be met in Christ."
Brezina also wants the vulnerable elderly population to know that while they have been marginalized and isolated from their loved ones during this time, they have an important role to play that can keep them strong and alleviate feelings of helplessness: "We were made for relationships. It's a beautiful longing. But while we are not able to be together right now, the Lord wants to minister His presence to them."
According to Brezina, many elderly Christians are prayer warriors, and he wants to remind them that "Christ is still using them in a powerful and effective way through their prayer life." They need to be encouraged that although they are in a period of complete dependence on others for their care, this is the ideal time for a deeper intimacy with God, he said.
In 2 Corinthians 12:9-10, Paul declares that the power of Christ is perfected in weakness, and "when I am weak, then I am strong."
The Christian can take courage in these passages and "experience peace in the midst of the stress," Brezina concluded.
Christian Families Today can be reached at cftministry.org or 770-502-8050. The national Disaster Distress Helpline can be reached at 800-985-5990, 24 hours a day, seven days a week.