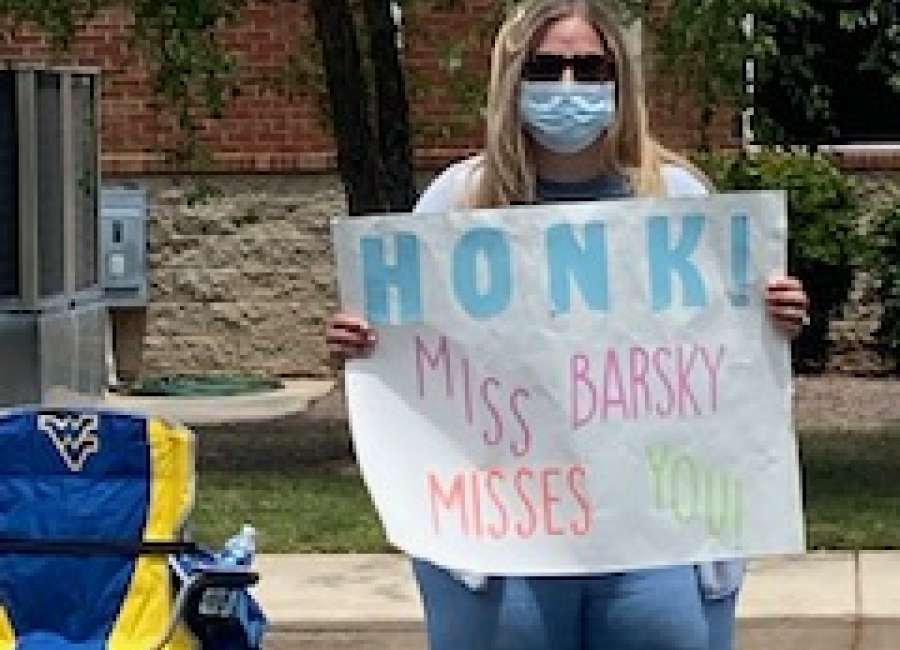 Churches, schools and neighbors banded together during the COVID-19 pandemic to make life easier for families, and East Newnan Baptist Church and Odyssey Charter School in Newnan partnered to keep the trend going.
ENBC on Pearl Springs Trail in Newnan served as a drop-off location for laptops on the last day of school Tuesday, May 19. The laptops were issued for homeschooling purposes according to Scot Hooper, Odyssey Charter School principal.
Hooper said the school was prepared to move online when Gov. Brian Kemp closed public schools. He said online school officially started Monday, March 16.
"We issued 219 laptops computers to our scholars in grades three through eighth and shifted our on-campus operations to an online school for the last 12 weeks of school," Hooper said. "All of our teachers, including art and gym, ran virtual classrooms and continued teaching until last Tuesday."
Hooper said Odyssey Charter School is currently under construction to add nine classrooms.
"The church was gracious enough to allow us to use its property," Hooper said. "The teachers lined up and greeted the scholars as they returned their computers and turned in assignments for the close of the school year in a safe and protected environment."
"Students passed the materials to medical support staff and office personnel who were wearing personal protective equipment to safeguard the scholars and their families," Hooper added.
Hooper said kindergarten through second grade were issued "work-at-home" documents and assignments to be turned in weekly.
Hooper said a Reopening School Task Force has been established by Odyssey Charter School led by Kelley Sequeira, a registered nurse.
"The RST is gathering input from the State of Georgia Nursing Office, The Center for Disease Control, Georgia Governor's Office, local hospitals and health care professionals," Hooper said. "Policies and procedures for a safe school start are being developed and presented to the board of education, Odyssey Charter School district."
Hooper said the new processes are extensive and outline loading and unloading school buses, school entrance procedures, bathroom procedures, lunch procedures, virtual classrooms and scheduling, amongst other items.
"The list goes on and is quite extensive," Hooper said.
Hooper commended teamwork for making the online school beneficial.
"Because of the support of the Odyssey Charter School parents and scholars, we did not miss a single day of school in the 2019/2020 school year," Hooper said. "This coordinated effort between families of Odyssey Charter School and their teaching staff resulted in 380 students completing the school year prepared to advance to the next grade without interruption. Congratulations on a job well done."
Pastor Josh Casey with ENBC, a former Odyssey Charter School teacher, said a friend and teacher who still works at the school reached out to him about possibly using the church.
"We are always looking for ways to reach the community and partner with people who are in need or just have a shortcoming somewhere," Casey said. "We're open to helping anywhere in any way we can. These difficult times require us all to think a little outside of the box."
Casey said ENBC has been closed to in-person services and has prerecorded services online.
"Several of our congregants fit into the vulnerable population and we want to be respectful of them and make sure they're healthy," Casey said. "We're doing what we can with what we've got."
Casey said the church is following the CDC's guidelines.
"We are waiting for them to give us the okay," Casey said.