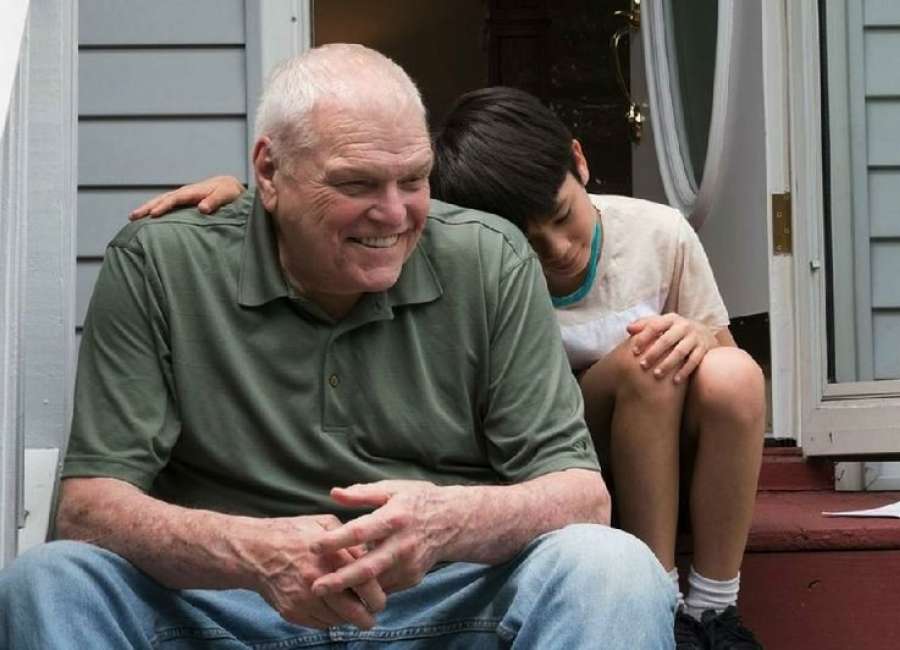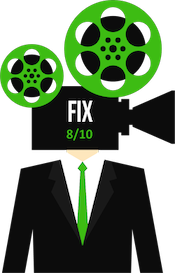 Review by Jonathan W. Hickman
Eight-year-old Cody is an old soul. He's more comfortable around older adults than kids his age. And when he meets Korean War vet Del, he finds a dear friend.

While watching the small, delicate indie "Driveways," I thought of the videos going around in this age of COVID showing grandparents hugging their grandchildren through sheets of plastic. Growing up on a farm, I immediately recognized that these makeshift "hug-stations" made clever use of long plastic breeder-sleeves to enable grandma to put her arms fully around an adoring granddaughter.
Human touch is essential. And kids of a certain age need this personal gesture may be as much as they do the air they breathe.
"Driveways" is one of the most disarming and sincere dramas I've seen in a long time. Part of why it works is that the story is of the unapologetic slice-of-life variety. Missing are the narrative contrivances that spice up so many lesser successful films these days. Director Andrew Ahn (see 2016's "Spa Night"), working from a screenplay by Hannah Bos and Paul Thureen, keeps camera movement to a minimum, adopting an almost hands-off approach that allows the actors to marvelously create natural characterizations.
This is a film inhabited by people most of us can relate to. "Driveways" is about a mother, Kathy (played by "Downsizing's" Hong Chau) and her son, Cody (newcomer Lucas Jaye), who are in the process of closing down the house of Kathy's recently deceased sister. In the dwelling, they sadly discover that the sister was a hoarder, who died alone.
The next-door neighbor, Del (Brian Dennehy, in one of his final performances), is grieving the loss of his wife. He's a man of few words but slowly opens up to Cody, probably because both share introspective personalities. Cody is trusting in Del, who works hard to maintain that relationship without it being forced.
Throughout a summer, Kathy cleans out the home, as Cody grows closer to Del. It's such a sweet pairing that it would do it a disservice to refer to Del as a surrogate grandfather. No, these two are friends, and they have something deep and personal to tell one another.
The closing moments in "Driveways" feature a lengthy monologue by Dennehy. They are some of the finest minutes in film I've experienced this year. Watching the movie at home, as you can also do, I ran this scene back and watched it a second time, then a third.
Dennehy, who passed away on April 15, is terrific. But the reason that the scene plays so well is that the veteran actor of stage and screen is being matched by Jaye, who can't be much older than the character he's playing. I think it's magical. And "Driveways" is enchanting and real.
***
A RottenTomatoes.com Tomatometer-approved critic, Jonathan W. Hickman is also an entertainment lawyer, college professor, novelist, and filmmaker. He's a member of the Atlanta Film Critics Circle, The Southeastern Film Critics Association, and the Georgia Film Critics Association. For more information about Jonathan visit: FilmProductionLaw.com or DailyFIlmFix.com