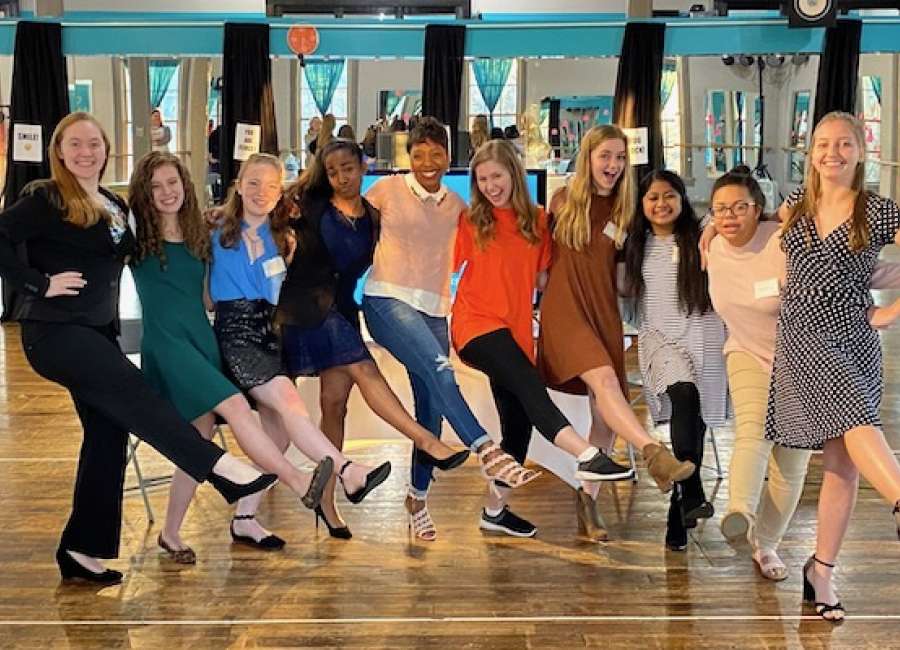 The Distinguished Young Women of Coweta County program was unable to hold its planned showcase in March due to Georgia's stay-at-home order.
After weeks of workshops and rehearsals, the program committee was crestfallen at the prospect that their Class of 2021 participants would miss out on the opportunity to complete their DYW program year, according to a release from DYW.
Fortunately, the state committee had a way for the class to finish out its year. The Georgia At-Large program exists to bring the DYW program to students who do not have a local program committee in their area.
The Coweta County participants were offered the opportunity to become a part of the Middle Georgia At-Large program, along with students in other areas of the state whose programs faced the same challenges amid the shutdown.
Two students accepted the opportunity and completed their program year through a fully digital experience. Evaluations are the same in an at-large program as they are in the local program experience. Participants are evaluated in the categories of scholastics (25 percent), interview (25 percent), talent (20 percent), fitness (15 percent), and self-expression (15 percent).
Although the at-large program does not offer cash scholarship awards, students may still qualify as a state finalist and are invited to attend the Distinguished Young Women of Georgia state finals held each year in Marietta.
Both of the Coweta County students qualified as state finalists and will be awarded bronze medallions honoring their achievements. In addition, they each received titles to represent the Coweta County communities during State Finals Enrichment Week and within the county throughout the next year.
Abbey Saunders (Coweta County) and Robyn Long (Newnan) will represent the county at various public events and serve as role models to young people by spreading the program's national outreach message of "Be Your Best Self."
The outreach program is designed to encourage self-esteem and excellence in all young people through its five principles: Be Healthy, Be Involved, Be Studious, Be Ambitious and Be Responsible.
The 63rd Distinguished Young Women of Georgia State Finals Showcase will take place on July 17 and 18 in Marietta.
The two Coweta County representatives will travel to Marietta, along with 24 other representatives from across the state, to participate in personal development activities and community service projects. Then, the representatives will perform in the showcase with the opportunity to be awarded cash scholarships and the chance to become the Distinguished Young Women of Georgia for the Class of 2021.