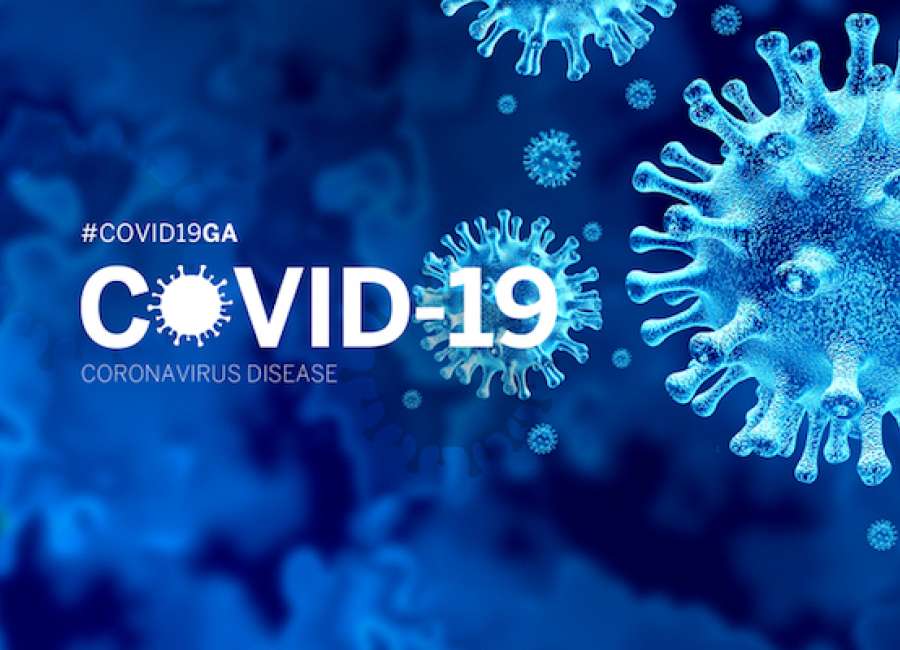 The Georgia Department of Public Health reported the death of a 71-year-old woman from COVID-19 in Coweta County Sunday.
It was unknown whether the woman – Coweta's ninth victim – had any underlying health conditions.
Other confirmed deaths include a 77-year-old man, a 42-year-old woman and an 84-year-old woman, all with underlying health conditions; two 58-year-old women and women ages 78, 63 and 90 whose underlying health conditions are unknown.
Confirmed infections in Coweta rose to 416 Sunday, up from 415 reported by the DPH at midday Saturday.
At midday Sunday, the DPH reported 51 average daily hospitalizations and a case rate of 273.68 per 100,000 Cowetans.
Also at midday Sunday, the DPH reported 46,986 cases across Georgia, up 3,700 from midday Saturday, and 2,003 deaths (+39). The DPH also reported a total of 7,946 hospitalizations since the crisis began, and 1,794 admissions to intensive care units.
A total of 553,986 tests for the virus and COVID-19 antibodies had been performed at drive-thru sites and facilities statewide as of midday Sunday.
In neighboring counties, DPH reported the following at midday Sunday:
Fulton County – 4,519 cases (+14) and 233 deaths (+3). Hospitalizations: 848. Case rate per 100,000 people: 411.12.
Carroll County – 525 cases (+7) and 24 deaths. Hospitalizations: 100. Case rate per 100,000 people: 437.07.
Troup County – 311 cases (+4) and 11 deaths. Hospitalizations: 70. Case rate per 100,000 people: 441.67.
Spalding County – 275 cases and 22 deaths (+1). Hospitalizations: 49. Case rate per 100,000 people: 397.92.
Fayette County – 235 cases and 13 deaths. Hospitalizations: 37. Case rate per 10,000 people: 199.93.
Meriwether County – 85 cases and 2 deaths. Hospitalizations: 13. Case rate per 100,000 people: 404.38.
Heard County – 34 cases (+1) and 2 deaths. Hospitalizations: 6. Case rate per 100,000 people: 274.86.
For more information and statistics on the outbreak in Georgia, visit https://dph.georgia.gov/covid-19-daily-status-report .
COVID-19 is the disease caused by the coronavirus SARS-CoV-2, which was identified after health officials reported a cluster of pneumonia cases in Wuhan, Hubei Province, China to the World Health Organization in late 2019. Since then, more than 5.9 million people have been sickened by COVID-19 in 216 countries, areas and territories, and more than 367,000 have died.
More than 102,000 COVID-19-related deaths and 1.7 million confirmed infections have been reported in the United States, according to the U.S. Centers for Disease Control and Prevention, which reported more than 21,000 new infections and more than 1,200 new deaths in the U.S. between Saturday and Sunday.
•••
Coweta County Case History
3/22 - 9 cases, 0 deaths
3/23 - 9 cases, 2 deaths
3/24 - 10 cases, 2 deaths
3/25 - 10 cases, 2 deaths
3/26 - 14 cases, 2 deaths
3/27 - 19 cases, 2 deaths
3/28 - 20 cases, 2 deaths
3/29 - 23 cases, 2 deaths
3/30 - 37 cases, 2 deaths
3/31 - 41 cases, 2 deaths
4/1 - 42 cases, 2 deaths
4/2 - 48 cases, 2 deaths
4/3 - 56 cases, 2 deaths
4/4 - 64 cases, 2 deaths
4/5 - 67 cases, 2 deaths
4/6 - 76 cases, 2 deaths
4/7 - 79 cases, 2 deaths
4/8 - 79 cases, 2 deaths
4/9 - 84 cases, 2 deaths
4/10 - 90 cases, 2 deaths
4/11 - 101 cases, 2 deaths
4/12 - 103 cases, 2 deaths
4/13 - 119 cases, 2 deaths
4/14 - 126 cases, 2 deaths
4/15 - 136 cases, 3 deaths
4/16 - 139 cases, 3 deaths
4/17 - 149 cases, 3 deaths
4/18 - 156 cases, 3 deaths
4/19 - 161 cases, 3 deaths
4/20 - 168 cases, 4 deaths
4/21 - 170 cases, 4 deaths
4/22 - 168* cases, 4 deaths
4/23 - 173 cases, 4 deaths
4/24 - 182 cases, 4 deaths
4/25 - 187 cases, 4 deaths
4/26 - 188 cases, 4 deaths
4/27 - 188 cases, 4 deaths
4/28 - 190 cases, 4 deaths
4/29 - 195 cases, 4 deaths
4/30 - 195 cases, 4 deaths
5/1 - 203 cases, 4 deaths
5/2 - 213 cases, 4 deaths
5/3 - 219 cases, 4 deaths
5/4 - 239 cases, 4 deaths
5/5 - 243 cases, 4 deaths
5/6 - 246 cases, 4 deaths
5/7 - 246 cases, 4 deaths
5/8 - 257 cases, 4 deaths
5/9 - 261 cases, 4 deaths
5/10 - 274 cases, 4 deaths
5/11 - 276 cases, 4 deaths
5/12 - 280 cases, 4 deaths
5/13 – 280 cases, 4 deaths
5/ 14 – 280 cases, 4 deaths
5/15 – 282 cases, 4 deaths
5/16 – 285 cases, 4 deaths
5/ 17 – 284 cases, 4 deaths
5/18 – 285 cases, 4 deaths
5/19 – 287 cases, 4 deaths
5/20 – 286 cases, 4 deaths
5/21 – 303 cases, 7 deaths
5/22 – 311 cases, 7 deaths
5/ 23 – 316 cases, 8 deaths
5/24 – 331 cases, 8 deaths
5/25 – 348 cases, 8 deaths
5/26 – 380 cases, 8 deaths
5/27 – 391 cases, 8 deaths
5/28 – 398 cases, 8 deaths
5/29 – 410 cases, 8 deaths
5/30 – 415 cases, 8 deaths
5/31 – 416 cases, 9 deaths