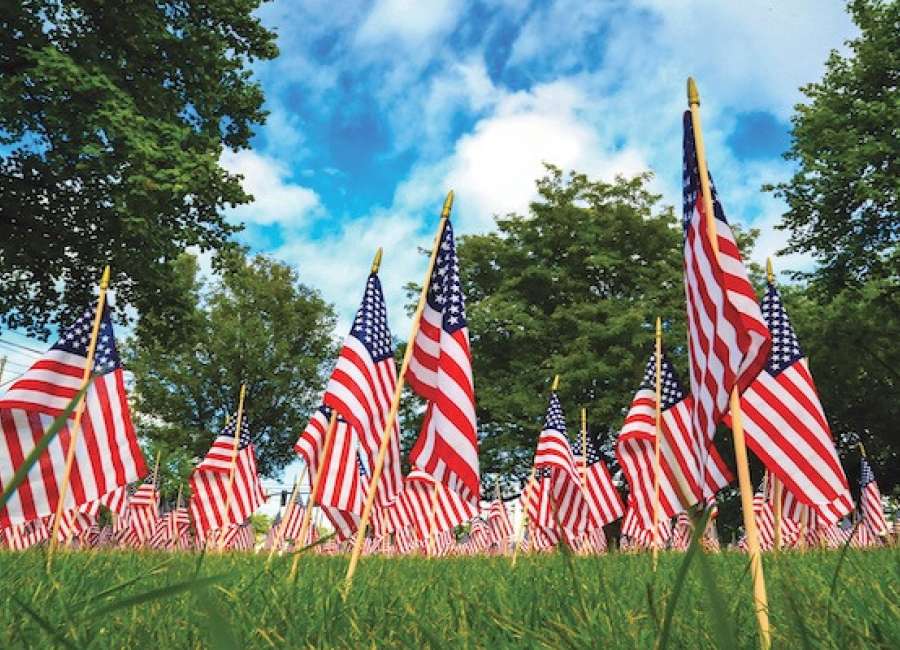 Although Memorial Day will be celebrated differently this year, those who died while serving in the U.S. Armed Forces will still be honored in Coweta County.
In keeping with its annual tradition, the Veterans of Foreign Wars Post 2667 and the American Legion Post 57 will place flags on the graves of local veterans Saturday. The flags will be placed at Oak Hill, Forest Lawn and Eastgate cemeteries.
"We will not fail to place flags to honor and remember our fellow veterans who served, fought and died for us," said Janet Alford with VFW Post 2667.
On Monday, the post will hold the annual remembrance ceremony at Veterans Memorial Plaza starting at 11 a.m. However, members will not hold the annual Memorial Day luncheon after the ceremony.
The annual "Buddy Poppy" drive has been postponed until July 3-5 because of COVID-19. The poppy program allows VFW Post 2667 to help veterans and veterans' families in distress and supports local charities.
The Grantville Veterans Association canceled its annual Memorial Day service. Leon Dyes with the association said they couldn't have the service they wanted due to regulations in place for COVID-19.
However, members will still honor veterans by placing flags on their graves in Grantville.
The Senoia Downtown Development Authority also has canceled its Memorial Day celebrations this year due to COVID-19.