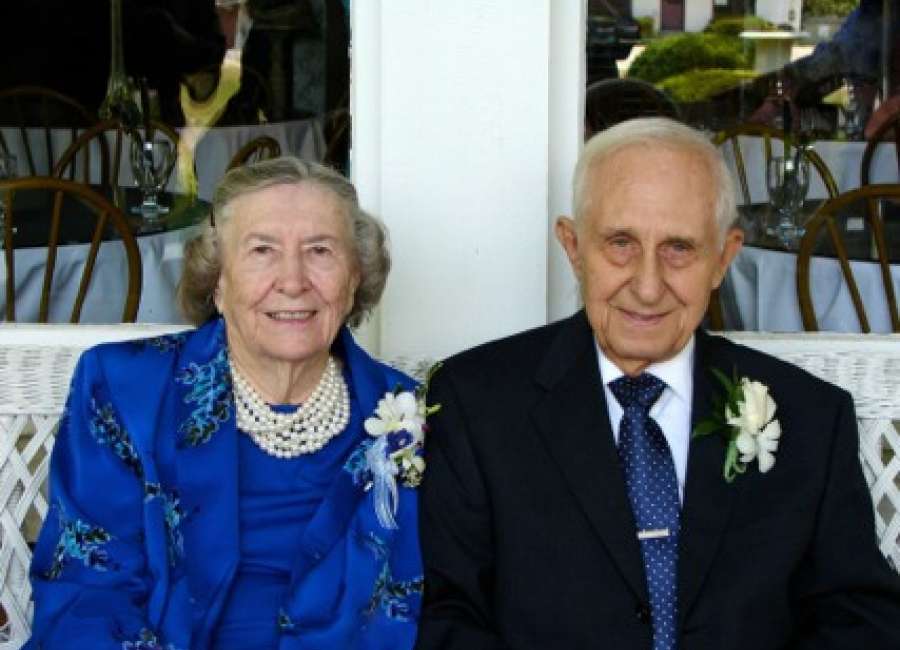 The average length of a marriage in the United States is eight years, according to www.lawinfo.com , but local couple Carl and Rubye Gepperth have beat those odds and recently celebrated their 74th wedding anniversary.
The Newnan couple was married May 1, 1946, at the Baptist Tabernacle in downtown Atlanta, Lisa Webb, the couple's daughter, said.
The couple also has another daughter, Jean Jones, who is married to George; one granddaughter, Jackie Courter, who is married to Mike; and two great-grandchildren, Matthew and Olivia Courter.
"They both worked all day and then went and got married," Webb said. "They went back to work that following Monday."
Webb said Carl is from Chicago, and Rubye is from Bremen, Georgia. She said Carl served in World War II and met Rubye in Atlanta. The couple dated three or four months before getting married. Lisa said her mother took her future husband back to her hometown to meet her family.
"He had never used an outhouse or drunk water out of a well," Webb said. "She wanted him to know her roots and where she came from."
Lisa said Rubye worked as a secretary at Fort McPherson in Atlanta until her retirement. Carl worked as a computer audit specialist for the IRS.
Lisa said she and her family attended church quite often and enjoyed home cooked meals, rarely eating out when she was growing up.
"We were in church every time the doors opened," Webb said.
Rubye is now 99 years old, and Carl will be 99 in September. Rubye's 100th birthday will be February 2, 2021.
"We will have a big celebration," Webb said.
Webb said her parents have lived with her for about four years.
"We did like to go out to eat, but not now because of COVID-19," Webb said.
Webb said her mother reads through the entire Bible each year. She said the couple enjoys watching television together, specifically preachers and Fox 5 News.
"Dad used to love to watch sports," Webb said. "He still does; baseball is his favorite."
Webb said her father used to love to exercise, and he still takes a walk down the street each day with a caregiver.
Although the couple's family couldn't host a huge celebration, Webb said it was still a special day.
"Several people called, and we had a really special lunch," Webb said. "She got flowers, and she's always wanted diamond earrings; Daddy got her some big diamond earrings."
Rubye said their marriage lasted so long because they kept God in the center of the family. Webb said her parents are both in fairly good health.
"We are extremely blessed by them," Webb said.