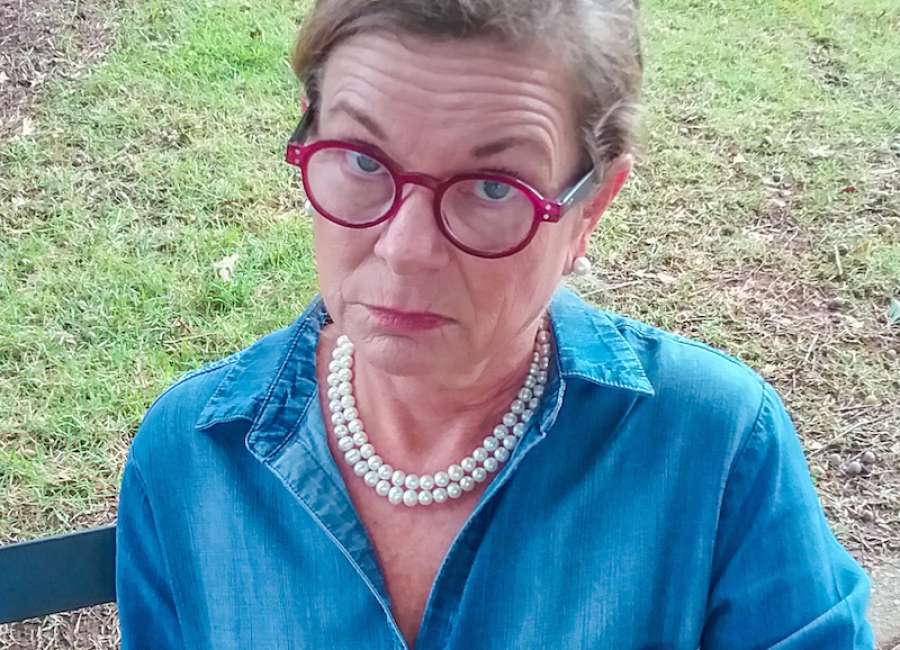 Dear Miss Pearl,
A family from out of state has moved to our neighborhood and the "mister" drives entirely too fast. We have a lot of children in the neighborhood and I am concerned that one of them may get hurt by his reckless driving. Should I address this concern with him?
I know you don't want to get off on the wrong foot with this family but you would feel horrible if a child got hurt and you hadn't said anything. Before you confront him with both barrels loaded, why don't you bake some cookies and take them over to welcome the family to the neighborhood? You can take this opportunity to tell about all of the children who live close by and how everyone uses caution when driving. However, if the "mister" continues to drive like a bat out of hell, you may need to take stronger actions. Might I suggest an anonymous note in their mailbox; and be sure to mention that you would hate to have to call the police.
Dear Miss Pearl,
My husband and I enjoy walking on the LINC but there are some bicyclists who think they own the path. What are the rules when sharing the space?
My understanding is that this is a place for leisure exercise for everyone. This is not a racecourse! The proper thing for bicyclists to do is to holler, "on your left" when coming up behind walkers. This allows the walkers time to move over to the right so that the bicycle can pass on the left. The important thing is that EVERYONE be mindful of each other to avoid any incidents. We certainly don't want a few inconsiderate people to ruin the experience for everyone else. Feel free to CALL OUT any offenders you encounter!
And Another Thing:
There is entirely too much speculation going on and many of us are in need of definitive answers and actions to start taking place. At the very least, throw us a bone and let us know that progress is being made regarding 1.) when will school start 2.) will church choir practice EVER start back 3.) have we had our last Taste of Newnan 4.) when will Market Day on the Square resume 5.) will we have college football to look forward to 6.) has Christmas been cancelled 7.) why is there STILL a shortage of toilet paper and paper towels 8.) how will Disney World ever open back up 9.) will there be a Fall Art Walk 10.) will masks become a permanent fashion accessory 11.) when can we start hugging our friends 12.) when will The Palace allow my Mama and the other residents the freedom to walk around?
"Miss Pearl," aka Colleen Sprayberry, is one of Newnan's leading authorities on modern etiquette. She gladly lends her advice to everyone whether they want it or not, because, "After all, it's all about the children and setting a good example for them." Her videos are available on her Facebook page and YouTube channel. She can be reached at misspearl678@gmail.com .