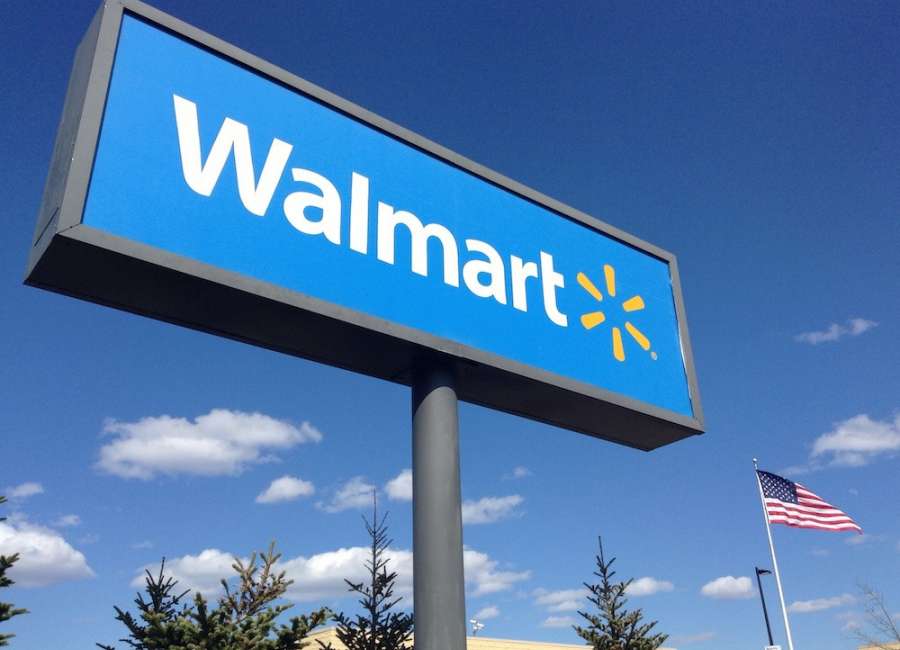 Starting Saturday, Walmart plans to limit the number of customers who can be in a store at once.

Stores will now allow no more than five customers for each 1,000 square feet at a given time. That'sroughly 20 percent of a store's capacity, according to a press release from the company.
The average size of a Walmart Supercenter is around 180,000 square feet.
To manage this restriction, store associates will mark a queue at a single-entry door and direct arriving customers there, where they will be admitted one by one and counted.
Associates and signs will remind customers of the importance of social distancing while they're waiting to enter a store – especially before it opens in the morning.
Once a store reaches its capacity, customers will be asked to stand in lines outside of the store,
at a social distance of six feet apart, and will be admitted inside on a "one-out-one-in" basis.
All aisles will be marked as one-way thoroughfares to limit contact between customers. Some stores may also begin selling only essential items.
In a statement on the company website Friday night, Walmart stated, "We always want people to feel welcome at Walmart, and we know that in ordinary times a store is a gathering place for members of a community to connect and socialize. We look forward to the time when that is again the case; however, we now want to prioritize health and safety by encouraging customers to do their shopping at a distance from others, then head home."
See the full Walmart press release here