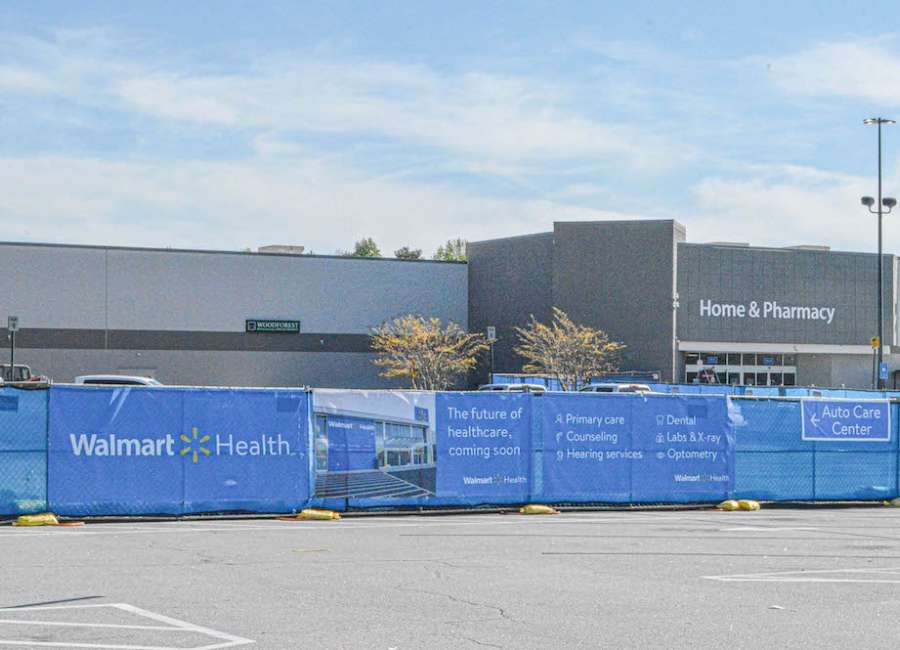 A new Walmart Health clinic is under construction at the Newnan Walmart location.
The clinic was permitted through the city of Newnan in January, and, according to Walmart spokeswoman Marilee McInnis, will be opening this summer.
It will be the fourth Walmart Health location, McInnis said.
A location in Dallas, Georgia opened in September and one in Calhoun opened in January.
While there are Walmart Care Clinics in multiple locations in three states, the Walmart Health clinics offer additional services.
The Newnan location will offer primary care doctor visits, as well as dental services, behavioral health counseling, optometry services and labs and X-rays and will accept walk ins and appointments. There will also be wellness and nutrition services offered, she said.
The site plan submitted to the city of Newnan shows six medical rooms, five dental rooms, a lab, an x-Ray room, audiology room, two optometry exam rooms, a dental imaging room and a classroom. Nothing on the site plan is specifically identified as rooms for counseling services.
McInnis said she didn't have additional details about the Newnan clinic, and didn't answer questions about how the clinic works with health or dental insurance.
A price chart for the Calhoun Walmart Health clinic lists prices as $40 for a primary care office visit, $25 for a dental exam, teeth cleaning starting at $25, counseling at $45 for existing patients, and family and couples counseling for $70. Vision exams are $45 and hearing exams are free.