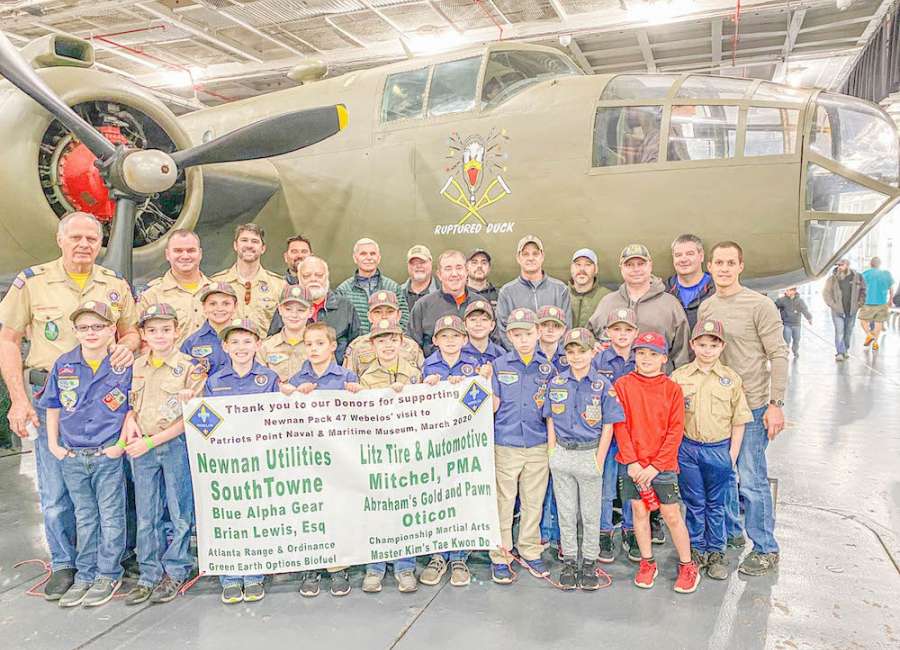 The Webelos Den of Pack 47 visited Patriots Point Naval and Maritime Museum in Mount Pleasant, South Carolina, in March.
The museum is aboard the USS Yorktown, an aircraft carrier from the Cold War era. Den Leader James Nash said the trip allowed them to educate their scouts about those who have served in the U.S. Military.
The scouts and parent chaperones spent two nights aboard the ship, living as the sailors of the day would have lived. They also took part in activities aboard the ship, viewing aircraft, the ship and quarters, and other exhibits over the 350-acre grounds.
Nash said he was grateful that local businesses contributed so the scouts and their chaperones could take part in the experience. Donors included: Newnan Utilities, Atlanta Range and Ordnance, Blue Alpha Gear, Brian Lewis P.C., Southtowne Hyundai, Litz Tire and Automotive, Abraham's Gold and Pawn, Master Kim's Tae Kwon Do, Mitchell Aircraft PMA, Oticon, Green Earth Options Bio-Fuels and Championship Martial Arts.
The Webelos Den of Pack 47 is hosted by Central Baptist Church in Newnan.