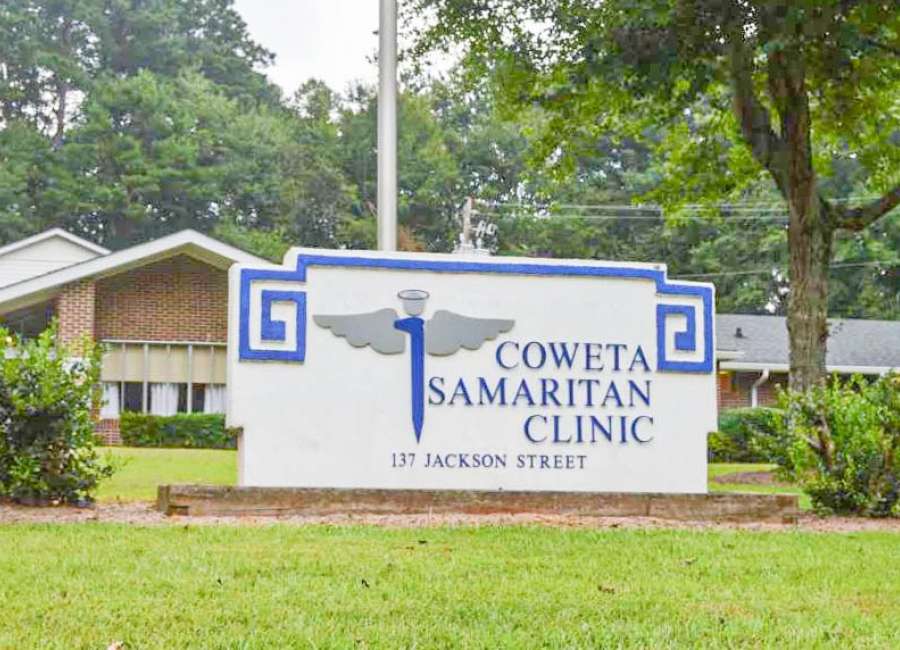 Though the Coweta Samaritan Clinic has suspended regular operations during the COVID-19 crisis, clinic staff are still communicating with patients and patient appointments are continuing by telephone.

"We are doing our office visits via phone, and asking patients to be at their phone at their appointment time," said Dr. Kay Crosby, medical director of the clinic, which offers free health care services for its low-income patients.
Two clinic staff members, including Nurse Administrator Peggy Lawson, are in the office during regular business hours, Monday through Thursday, to take phone calls, Crosby said.
Patients can pick up medication and supplies that they typically get from the clinic from 2 to 3 p.m. each day that the clinic is open, though patients are asked to call first and let staff know they are coming.
This is the third week that the clinic has been operating under special procedures for COVID-19. The clinic will be closed all of next week, because it's spring break for Coweta sSchools, and the clinic is always closed on school holidays.
When schools were shuttered for COVID-19, clinic officials met to discuss the best way to move forward. "We felt like not having patients gathered in the waiting room would be best," Crosby said.
If a patient has an urgent need, such as an urgent need for lab work, patients can be sent to the hospital to have those labs drawn. But "we are trying to only do that if it is urgent," Crosby said.
Patients who don't have a current appointment but who have urgent needs can call the clinic with questions, and, if needed, patients can be put in touch with their doctor or physicians assistant.
The threat of COVID-19 is especially scary for the Samaritan Clinic's patients, who often have chronic medical conditions that require ongoing medical care and prescriptions. Many are hourly workers in public settings where the risk of infection is high, and many rely on public transportation services that are currently shut down.
Some clinic patients have high blood pressure and no way to check it themselves, so Crosby said clinic staff have been discussing possibly providing monitors to patients.
"We are trying to make sure people have their medicines and that they understand everything," Crosby said. Clinic staff are meeting each Monday and are taking the situation week by week. The clinic's social worker is also on duty and can link patients with appropriate resources, Crosby said.
"We want the patients to know that we are there for them," Crosby said.
The Coweta Samaritan Clinic's phone hours are 9 a.m. to 4 p.m. Monday throughthough Thursday, except for spring break, April 6-10. To reach the clinic call 770-683-5272 or email info@cowetasamaritanclinic.org .