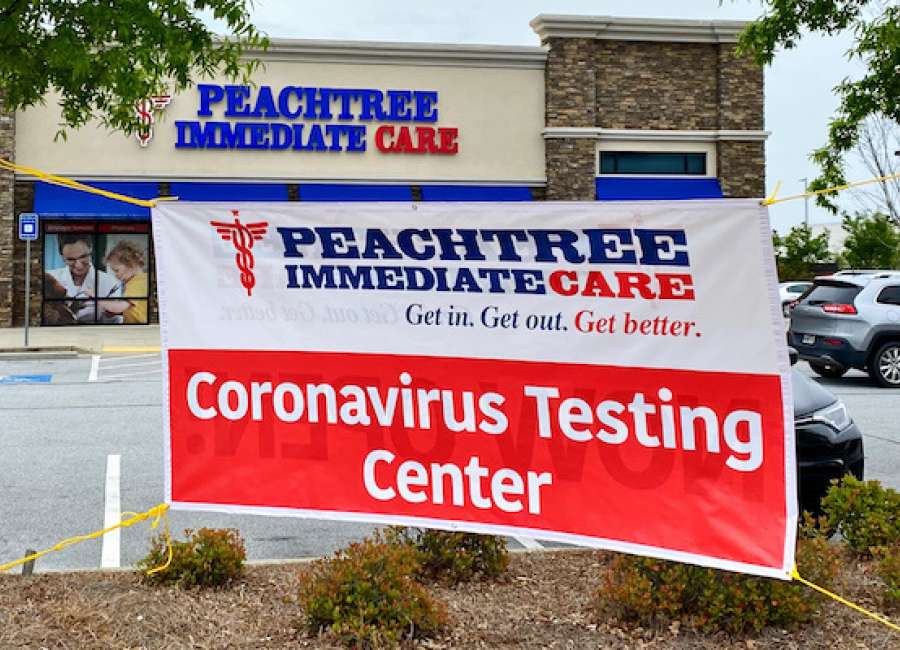 Peachtree Immediate Care in Ashley Park is offering drive-thru COVID-19 testing.

Test results are available in approximately 48 hours, according to Director Megan Taylor, and testing is covered 100 percent by insurance with no copay. For those without insurance, the self-pay fee is $175.
Those who wish to be tested don't have to meet specific criteria, but they do have to exhibit signs of infection.
"Anyone can get tested as long as they have symptoms," Taylor said. "We are not testing asymptomatic people."
Patients remain in their vehicles the entire time. The first stop is an assessment tent where they will be asked about their symptoms and have their vital signs checked.
They will then be processed through drive-up testing, which consists of a throat swab similar to a strep test.
"They will still be seeing a provider to make sure they're stable enough to go home and wait for results," Taylor said. "But they're usually in and out in under 30 minutes."
For regular urgent care needs, the clinic will remain open. Patients utilizing services not related to COVID-19 will continue to park and enter the clinic as usual, bypassing the tents.
Testing hours are Monday through Friday, 9 a.m. to 7 p.m. and Saturday and Sunday, 9 a.m. to 5 p.m. Both the clinic and drive-thru testing will be closed Easter Sunday. The clinic is located at 371 Newnan Crossing Bypass, #103.
Peachtree Immediate Care, which operates in 33 locations throughout the Atlanta area, also is offering drive-thru COVID-19 testing at its sites in Austell, Snellville and North Point in Alpharetta.
For more information, call 770-400-8410.