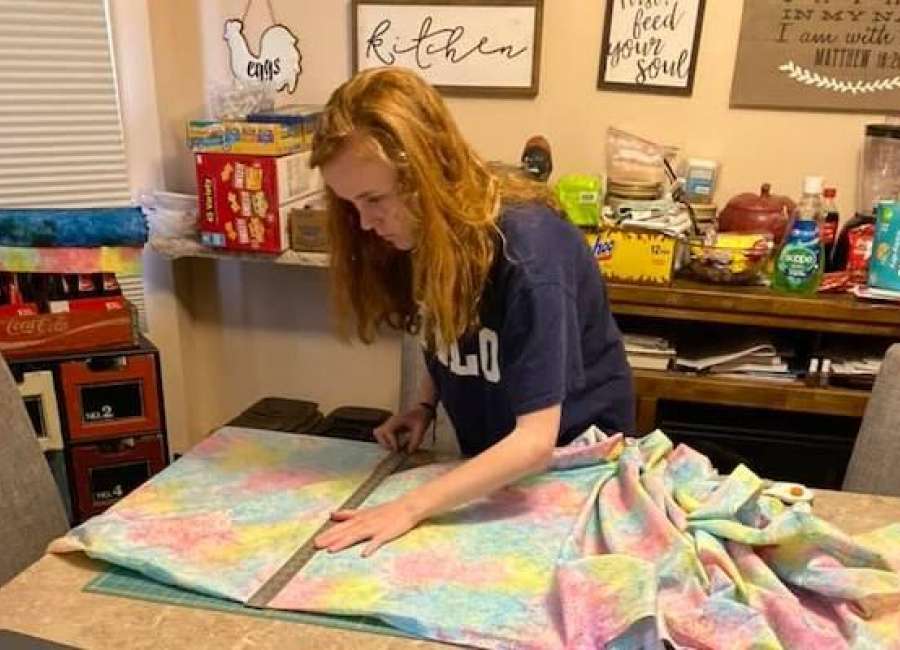 Newnan High School senior Carly Johnson has channeled her free time during the school closure into helping others by sewing masks.
Johnson said she had seen on the news that there was a shortage of masks for health care workers, and she wanted to do something to help.
"I have Lupus, and when I have to go to the hospital or the doctor, the nurses are always so nice, so I wanted to give back," she said.
Johnson hasn't been able to leave the house much since Coweta Schools were closed in March because having Lupus compromises her immune system.
She said with the help of her mom, Crystal Johnson, and their cousin, Crystal Allen, she has made over 100 masks that have been sent to Piedmont Newnan Hospital, family and friends.
Johnson said she's in the process of making 25 more to be sent to health care workers at Emory University Hospital, at the request of a friend who has a family member that works there.
"My mom has always taught me that you must give back to your community and pay your blessings forward," said Johnson. "God has provided me many blessings, and so I am paying it forward."
Johnson has been sewing since she was 5 years old and said she used a pattern to make the reusable masks.
She said since school has been out, she's worked on art projects, school work, made the masks, taken pictures in her yard, watched TV and she's been able to go fishing since you can practice social distancing on the lake.