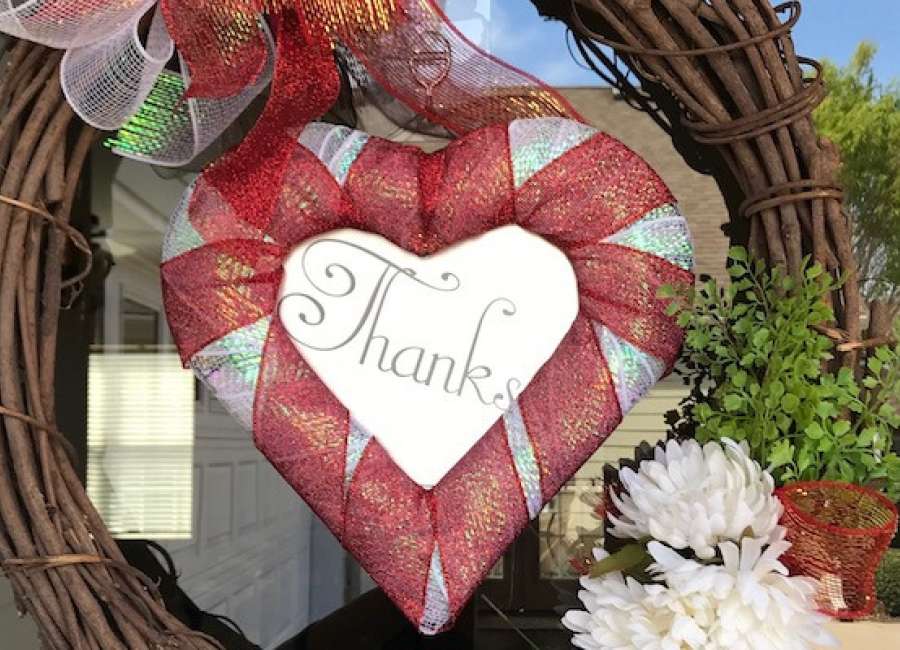 Residents of the Commonwealth at Calumet hung up handmade hearts last week to show their appreciation for health care workers.
Phyllis Pierce came up with the idea after she had seen similar trends, such as putting a teddy bear in a window or making sidewalk chalk drawings. She said she chose hearts because she wanted other residents to be able to make them with items they have in their house.
Pierce said most of the residents in the neighborhood are age 55 and older, and have been sheltering in place for weeks.
"I thought it would be nice to give them something else to think about," she said.
Pierce said she posted a notice about making the hearts on the community's Facebook page, email chain, mailroom and events board. She said she wasn't sure how many people would participate.
She said that out of about 100 units in the community, she counted 68 people who participated in one way or another. Pierce said she saw hearts made out of construction paper, wire coat hangers and wreaths.
Pierce said many of her neighbors have grandchildren who are doctors and nurses, and they have been worried about them as they work during the COVID-19 pandemic.
"These people are putting their lives on the line every day," she said. "They're acting as surrogate family members when people are desperately ill and passing away."
Pierce added that the Commonwealth at Calumet is a tight-knit community, and community members are checking in on each other to make sure they are okay.