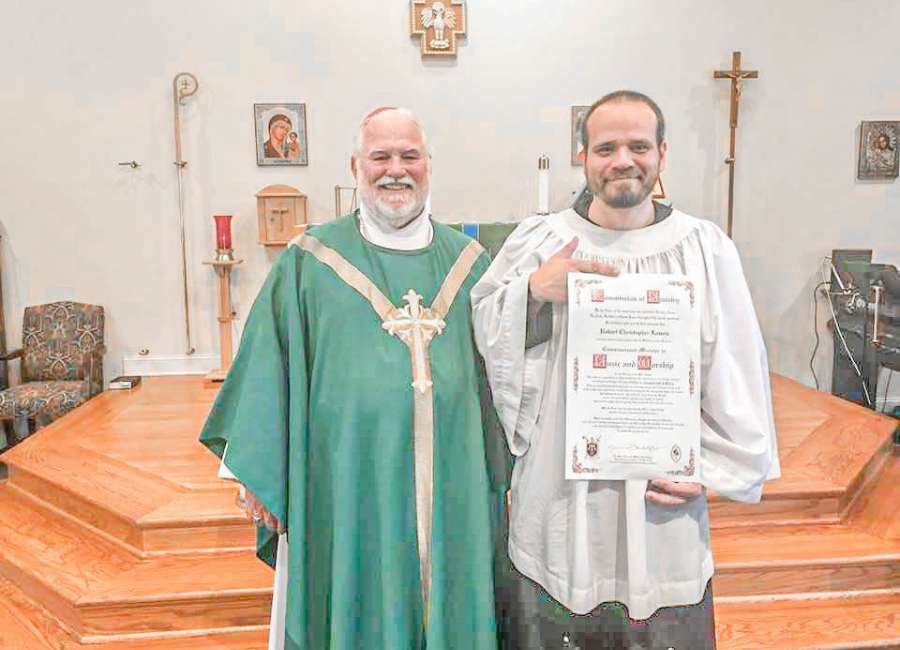 Robert Lowrie, Sharpsburg, was recently installed as a Commissioned Minister of Music and Worship during Sunday morning services at the Cathedral of Christ the King, Sharpsburg.
A Commissioned Minister is a specialist in a given field of ministry and must be approved, appointed, licensed and installed by the bishop of a diocese.
Lowrie will be licensed in the Diocese of the Mid-South.
Lowrie has served for a number of years at Christ the King and oversees the worship ministry there.
He plays a number of instruments, with the guitar being his primary instrument, and has written several songs used in worship. He serves on the Cathedral Council.
He and his wife, Katie, have two children.