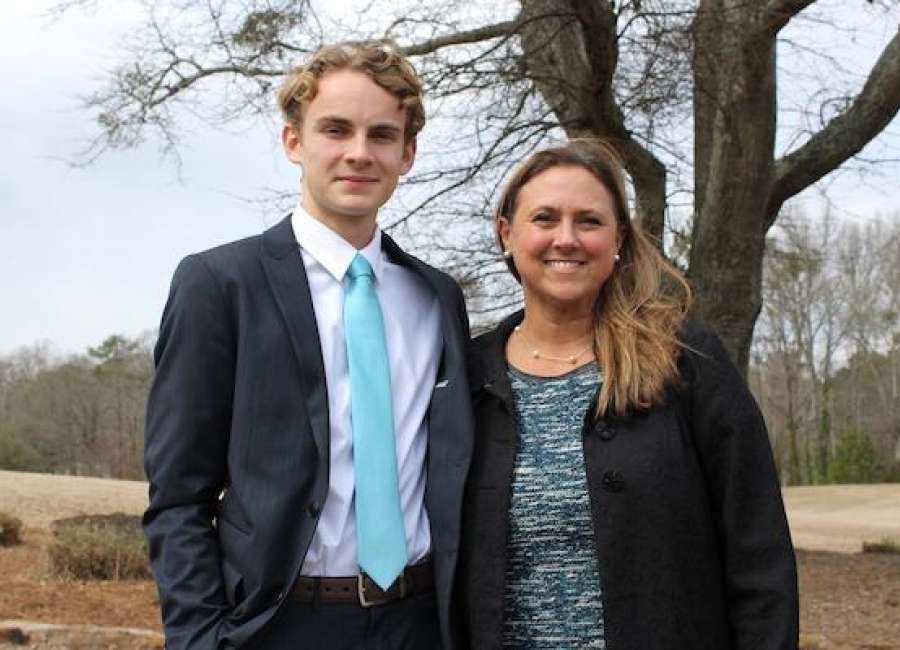 Northgate High School senior and Coweta County's STAR Student, Luke Hanks, has also been named the Region 3B STAR Student.
"It's pretty incredible, honestly," said Hanks. "It was unexpected."
Hanks – who is also the valedictorian for Northgate High School – was named Coweta County STAR Student in February. Hanks chose Thomas Crossroads Elementary Gifted Teacher Pamela Hendrix as his STAR Teacher.
The announcement of Hanks' regional honor would have been announced at the annual Region 3B STAR Student and Teacher banquet, which had been scheduled for March 24 at the Nixon Centre, but was canceled because of the COVID-19 pandemic.
Region 3B is a 10-county region which includes Coweta County, and is one of 12 STAR regions across the state. Hanks shares the honor of Region 3B STAR Student with Jacqueline Frances van Zyl, a senior at McIntosh High School.
"It is a well-deserved honor," said Northgate Principal Ken Kesselring. "Luke is a well-rounded student – academically, athletically, clubs and with his achievement as valedictorian. He's very well thought of by his peers."
Hanks is a member of the Northgate varsity cross-country team, the academic bowl team, BETA Club and National Honor Society. He plans to attend Georgia Tech in the fall and study biomedical engineering.
Hanks said he has been keeping busy during the school closure, rotating time between online school work, including Advanced Placement seminars, yard work and video games.
The Student Teacher Achievement Recognition Program recognizes top academic students in Georgia high schools each year at the school, county, regional and state levels. To be named STAR Student, a high school senior must record the highest score in his or her school in one sitting on the Scholastic Assessment Test, taken through the November test date of their senior year.
A STAR Student must also be in the top 10 percent, or among the top 10 students in his or her class, based on grade point average. STAR Students are asked to honor the educator who most influenced their academic achievement by naming him or her STAR Teacher.
The Newnan Rotary Club serves as the local sponsor for the statewide STAR program, which is organized by the Professional Association of Georgia Educators, the Georgia Chamber of Commerce and the Georgia Department of Education.
The Newnan Rotary Club hosted the annual luncheon in February, where in addition to Hanks and Hendrix, these students and teachers were recognized:
Central Christian School: STAR Student Nathan Finley and STAR Teacher Justin Stephens (Honors U.S. History teacher, Central Christian School).
East Coweta High School: STAR Student Josh White and STAR Teacher Amanda Bowles (AP Calculus teacher, East Coweta High School).
The Heritage School: STAR Student Sovi Wellons and STAR Teacher Emily Camp (AP Biology teacher, the Heritage School).
Newnan High School: STAR Student Zach Quick and STAR Teacher Jason Weidert (AP European History teacher, Newnan High School).
Trinity Christian School: STAR Student John Geter and STAR Teacher Jennifer Rinkenberger (AP Calculus teacher, Trinity Christian School).