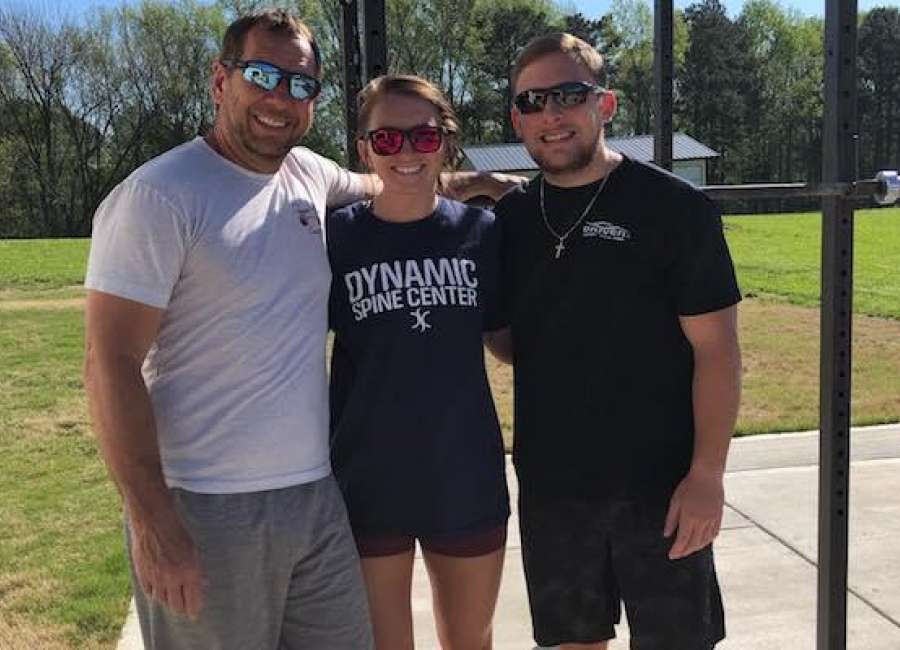 Gyms and other workout facilities may be closed, but experts say regular exercise remains critical during the COVID-19 outbreak.

"Taking care of ourselves during the coronavirus pandemic is essential for our families, others and all in need of our support," said Dr. James Annesi, vice president of research and evaluation at the YMCA of Metro Atlanta.
Annesi said in addition to the obvious physical benefits, regular exercise can provide a much-needed boost to our mental health.
"Lack of exercise can adversely affect our psychological well-being," he said. "This can lead to undesirable changes in mood, a loss in our sense of control, and, over time, increased health risks other than those associated with the virus."
More than 70 percent of people in the U.S. are overweight or obese, and some may be tempted to turn to food for comfort during uncertain times. Experts advise focusing on eating more fruits and vegetables and minimizing sweets during the enforced break, and to begin or continue consistent exercise.
Many people who depend on visits to their gyms for built-in accountability and routine are at risk of losing momentum and motivation. However, outbreak-related closings were something many local gym owners anticipated.
"We knew the shelter-in-place (order) would eventually get us, and we were prepared," said Tommy Collins of Tower Place Fitness in Newnan.
Collins said he provided each member of his gym with basic weights, kettle bells and dumb bells, pads and other essentials that would allow them to complete their workouts at home. He created a group messaging system to send workouts, mobility and stretching videos, along with nutrition and lifestyle tips and challenges to complete.
"This allows our members to stay connected with each other and discuss the day's workout, and to post up their results," Collins said.
Shane Gann, executive director of Summit Family YMCA, said he is particularly concerned about addressing the social isolation faced by some members of the facility.
"What we're doing with health and wellness is looking at it from a physical point of view, but also from a mental and social point of view," he said. "We're pushing out a lot of social media content like a workout of the day and live group fitness, but we also are making personal phone calls to senior members to let them know somebody is thinking about them. We're making sure people are staying active, which is extremely important, but we're also encouraging them to keep positivity in their thoughts."
Annesi said that while regular exercise routines obviously will require modifications, success is possible through directed efforts. He suggests the following:
Creating as few barriers as possible. A brisk walk around the block, substituting stairs for exercise machines and walking or running in place in front of the tv can provide a cardio workout. Resistance bands and household objects for exercises like arm curls or doing pushups can be a substitute for weights.
Consistency. As few as three sessions of moderate exercise a week can significantly improve feelings of anxiety and depression over time.
Reclaiming a sense of control. To address any setbacks, keep self-talk positive and counter negative self-statements, set short-term goals and take credit for progress.
"When we positively address these control issues, we enable an internal, rather than external, 'locus of control' that sets the tone for also managing other aspects of our lives," Annesi said.
There's no benefit to sitting around, waiting for gyms to reopen.
"My advice is to just get up off that couch and move," Collins said.