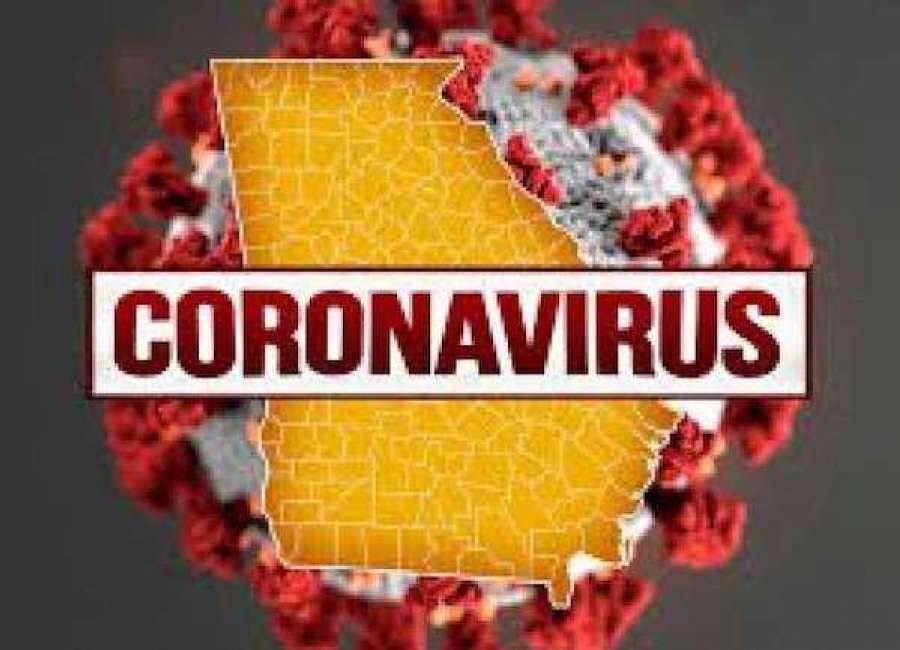 Coweta County's COVID-19 cases rose to 79 by midday Tuesday, up three from Monday.
Across Georgia, 8,818* cases and 329 deaths have been confirmed – a 3.73% mortality rate. That's up from 7,314 cases and 229 deaths – a 3.13% mortality rate – reported Monday.
Of those confirmed COVID-19 illnesses reported Tuesday, 1,774 (18.21%) have required hospitalization.**
In neighboring counties, DPH reported the following:
Fulton County – 1,124 cases (+162), 36 deaths (+9)
Carroll County – 177 cases (+19), 4 deaths (+2)
Fayette County – 79 cases (+12), 4 deaths
Spalding County – 50 cases (+9), 4 deaths (+2)
Troup County – 46 cases (+12), 3 deaths (+2)
Meriwether County – 17 cases (+4), 0 deaths
Heard County – 3 cases (+1), 1 death
* The DPH has reported significant increases in confirmed cases over the past few days, attributing the increases to additional laboratories reporting to the agency and to improvements in electronic reporting from other laboratories.
** According to the DPH, statistics are cumulative and may not represent all hospitalizations, because data is based on the hospitalization status when patients are tested, which could change. Patient information often is incomplete, agency officials say, and data will change over time as the agency works to complete the records.
COVID-19 is a reportable disease and law requires that public health must be notified. However, notifications currently are limited to lab-confirmed positives, and improvement data is not reportable.
"We have no way to track people improving," said Hayla Folden of District 4 Public Health. "We simply don't have a system to collect that kind of data. We also have no way to track the people who are doing well enough to not be tested or seek medical attention."
Because of this, the DPH does not publicly report on patients who show symptoms but have not been tested because of a lack of available tests; those whose test results have not come back yet; those who have tested positive but are asymptomatic or show mild symptoms; or those who have made full recoveries.
Coweta County Case History:
3/22 - 9 cases, 0 deaths
3/23 - 9 cases, 2 deaths
3/24 - 10 cases, 2 deaths
3/25 - 10 cases, 2 deaths
3/26 - 14 cases, 2 deaths
3/27 - 19 cases, 2 deaths
3/28 - 20 cases, 2 deaths
3/29 - 23 cases, 2 deaths
3/30 - 37 cases, 2 deaths
3/31 - 41 cases, 2 deaths
4/1 - 42 cases, 2 deaths
4/2 - 48 cases, 2 deaths
4/3 - 56 cases, 2 deaths
4/4 - 64 cases, 2 deaths
4/5 - 67 cases, 2 deaths
4/6 - 76 cases, 2 deaths
4/7 - 79 cases, 2 deaths