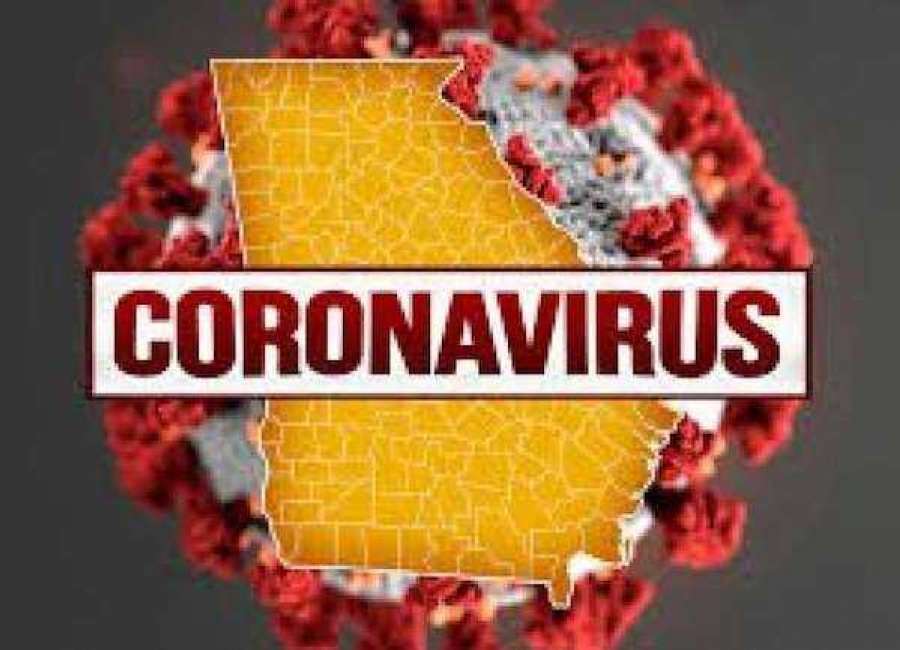 Coweta County's COVID-19 cases rose to 58 Friday, up five from Friday.

Across Georgia, 6,160* cases and 201 deaths have been confirmed – a 3.26% mortality rate. That's up from 5,831 cases and 184 deaths – a 3.16% mortality rate – reported Friday.
Of those confirmed COVID-19 illnesses reported Saturday, 1,158 (20.11%) have required hospitalization.**
In neighboring counties, DPH reported the following:
Fulton County – 882 cases (+59), 23 deaths (+3)
Carroll County – 143 cases (+6), 2 deaths
Fayette County – 52 cases (+10), 4 deaths
Troup County – 32 cases (+6), 1 death
Spalding County – 24 cases, 1 death
Meriwether County – 10 cases, 0 deaths
Heard County – 2 cases, 1 death
* The DPH has reported significant increases in confirmed cases over the past few days, attributing the increases to additional laboratories reporting to the agency and to improvements in electronic reporting from other laboratories.
** According to the DPH, statistics are cumulative and may not represent all hospitalizations, because data is based on the hospitalization status when patients are tested, which could change. Patient information often is incomplete, agency officials say, and data will change over time as the agency works to complete the records.
COVID-19 is a reportable disease and law requires that public health must be notified. However, notifications currently are limited to lab-confirmed positives, and improvement data is not reportable.
"We have no way to track people improving," said Hayla Folden of District 4 Public Health. "We simply don't have a system to collect that kind of data. We also have no way to track the people who are doing well enough to not be tested or seek medical attention."
Because of this, the DPH does not publicly report on patients who show symptoms but have not been tested because of a lack of available tests; those whose test results have not come back yet; those who have tested positive but are asymptomatic or show mild symptoms; or those who have made full recoveries.
Coronavirus now has killed more than 200 Georgians, the state Department of Public Health reported Saturday,


As of 11:30 a.m., 201 COVID-19 patients had died from the virus in Georgia. The number of confirmed cases was up to 6,160. Of that number, 1,239 – or 20.1% - were hospitalized.


The 201 deaths are nearly twice the number reported just four days ago, even as the state has ramped up testing and deployed the Georgia National Guard to Albany, the hardest-hit community in the state.


Dougherty County, where efforts to cope with the rapid spread of COVID-19 have drawn national media coverage, deaths from coronavirus have surpassed deaths in much more populous Fulton County. Thirty patients had died in the Albany area as of 11:30 a.m., compared to 26 deaths in Fulton.


Cobb County has suffered 20 deaths from the virus, followed by Clayton County with nine and Athens-Clarke, DeKalb, Gwinnett and Lee counties with eight each.


Testing has picked up in recent days, with 23,846 Georgians tested for COVID-19 as of Saturday and 2,448 tested by the state.

As been the case throughout the course of the pandemic thus far, the most Georgians testing positive for the virus – 59% - are between the ages of 18 to 59. Older Georgians age 60 and above account for 36% of positive tests.

Women outnumber men among those testing positive for coronavirus, 52% to 46%.

A statewide shelter-in-place order imposed by Gov. Brian Kemp took effect early Friday evening. Georgians are supposed to stay at home whenever possible, unless they need to go to the grocery store or pharmacy, or for medical treatment.

There's also a broad range of exceptions for people who work in industries considered essential and can't perform their duties from home. Another exception allows for outdoor exercise, as long as people keep at least six feet of distance between each other.