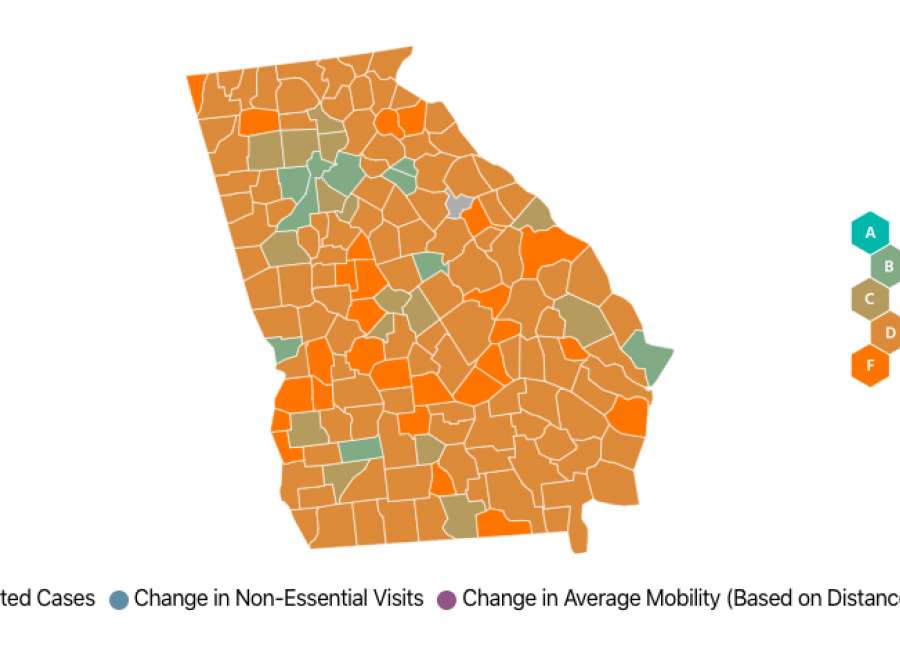 Coweta County has received a grade of C- for practicing social distancing to stop the spread of COVID-19.
The data company Unacast has created an interactive "Social Distancing Scoreboard."
The goal is to help raise awareness and reinforce the importance of social distancing.
By using cell phone GPS data, Unacast tracks people's movement whether they're running, walking or driving and classifies that movement into non-essential visits and average mobility, based on distance traveled. The data is then broken down on a grading scale and given to states and counties.
Coweta's overall score of C- takes into account several factors. Based on distance traveled, Coweta received a D, and for non-essential visits, a C.
However, Coweta scored better than its neighbors. Heard and Fayette counties each received grades of D, while Carroll, Troup and Haralson counties each scored a D-.
No county in the state of Georgia earned an A grade. Overall, the state of Georgia scored a D.
The five states that are crushing it with social distancing measures include Michigan, New York, Minnesota, New Jersey and the District of Columbia.
In a Unacast blog, Walle CEO & co-founder Thomas Walle said researchers have created the data engine to provide more information to public health experts, policymakers, academics, community leaders and businesses.
Built off smartphone data that covers up to 15 percent of people in every county of the U.S., the scorecard compares how much people traveled each day before and after the coronavirus outbreak.