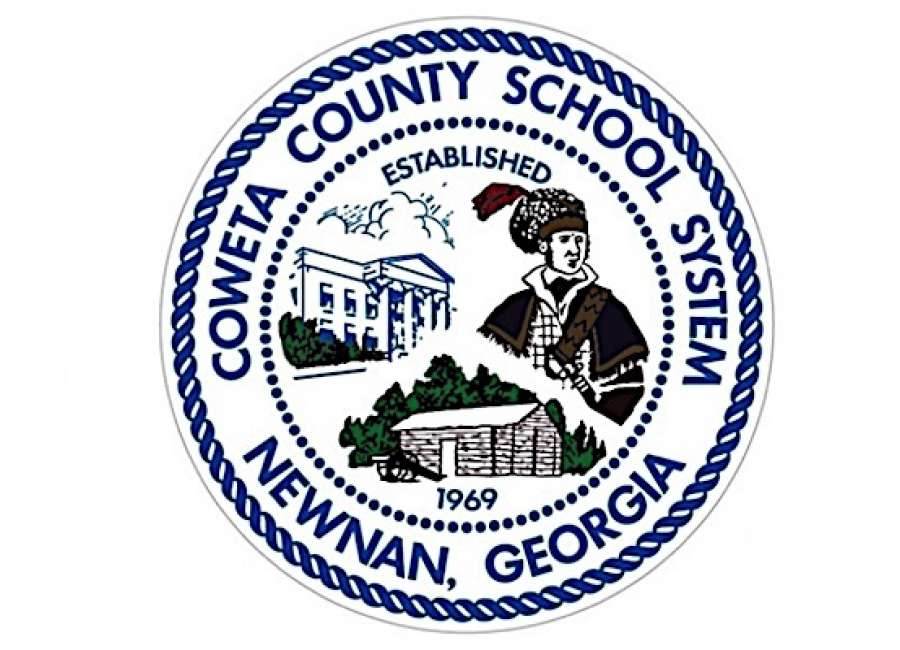 When will schools be open again?
As a result of Executive Order 04.01.20.01 issued on April 1 by Georgia Governor Brian Kemp, all public schools in Georgia are closed for face-to-face instruction for the remainder of the school year. All Coweta County Schools are closed through this time, for students and staff.
This decision was made in response to the COVID-19 Coronavirus outbreak across the nation.
During this time, schools and most school system offices are not open, and most personnel are working from home. The purpose of our school closure is social distancing. Social distancing involves remaining out of congregate settings, avoiding mass gatherings, limiting travel, and maintaining distances between you and the next person.
Coweta County School System officials have already begun working on next steps for completion of the school year. The steps include determining final student grades and determining promotion to the next grade level for students. Also, for the senior class, graduation-related matters will be determined and communicated to students and parents. Coweta School System officials anticipate that the system will provide parents with additional information by mid-April, following the school system's Spring Break (April 6-10).
The school system will continue to assess the situation involving the COVID-19 health event, and will continue to seek the advice and guidance of local, state and federal officials, including the Governor's Office, the Georgia Department of Public Health, and the Georgia Department of Education. We are collaborating with principals and district level administrators in regards to the needs of individual students and employees. Please contact your child's principal through email should you have questions.
What about previously scheduled extracurricular events and prom?
Any school-related event that falls within a school closure period is cancelled. All extracurricular activities, practices and events during this closure are cancelled until further notice This cancellation includes high school proms.
This health situation is continuing to change daily. Federal, state and local officials are making decisions based on current information. System officials will continue to evaluate this evolving situation on a daily basis and will update parents as new information becomes available.
Depending on the length of the school closure, how will the school system conclude the academic year?
We don't yet know how long this health event will last. The current school closure is through the end of the school year and Coweta County School System officials have already begun working on next steps for completion of the school year. The steps include determining final student grades and determining promotion to the next grade level for students. Also, for the senior class, graduation-related matters will be determined and communicated to students and parents.
Coweta School System officials anticipate that the system will provide parents with additional information regarding the conclusion of the school year by mid-April, after the school system's Spring Break (April 6-10).
We will depend on the guidance of state health and legal authorities, as well as local authorities, about the state of the COVID-19 event to answer these questions. On Monday, March 16, State School Superintendent Richard Woods announced a waiver of the state assessment window/administration (including Georgia Milestones EOGs and EOCs, the Georgia Alternative Assessment/GAA 2.0, and all other required testing, including End of Pathway Assessments and GKIDS). On March 20, the U.S. Education Department approved Georgia's statewide testing waiver.
There will not be Georgia Milestones testing this year. See more questions and answers about testing here: www.georgiainsights.com/testing.html .
Will students have to make up these days?
Because of the urgent and ever changing needs around this emergency health crisis, discussion of making up days is not being considered at this time. All focus is on making decisions based on the current facts for the next several weeks that are in the best interest of the health, safety and support of our families.
What about student registration, including the Pre-K registration?
Central Registration Center is closed at this time. Any scheduled appointments with registration will need to be rescheduled once our system reopens.
The completion of the Pre-K application process is delayed. Coweta's Pre-K Lottery process was originally scheduled for March 2-18. Due to school closures which began March 13, the Pre-K lottery application, drawing and registration process was suspended at that time. There were four days remaining in the application and drawing process. The Coweta County School System Pre-K lottery for the 2020-21 school year will resume when the current school closure is lifted.
Coweta schools will continue with the four days of Pre-K registration when state and local officials allow personnel to return to schools, and after a period of public notification of the process. The school system does not currently know when the closure will be lifted, but this may take place sometime over the months of summer break.
What about the 20 percent EOC course grade requirement?
At the State Board of Education meeting on March 26, State School Superintendent Richard Woods recommended a suspension of the 20 percent EOC course grade requirement.
What about SAT and ACT administrations?
In response to the rapidly evolving situation around the novel coronavirus (COVID-19), the College Board canceled the May 2 SAT administration. ACT has rescheduled its April 4 national test date to June 13 across the U.S. in response to concerns about the spread of COVID-19. All students registered for the April 4 test date will receive an email from ACT informing them of the postponement and instructions for free rescheduling to June 13 or a future national test date. SAT/ACT testing has been suspended for the remainder of the school year.
Will Georgia colleges and universities require SAT and ACT scores for admissions?
The University System of Georgia will be waiving SAT/ACT entrance requirements for admissions.
What will happen with Advanced Placement (AP) exams this school year?
College Board is offering AP exams virtually. This year's AP exams will not include questions from the final units of the course – units typically covered in March and April. By April 3, College Board will publish the full exam schedule, including the specific free-response question types that will comprise each AP exam. Exams will be "open book." Any student already registered for an exam can choose to cancel at no charge.
Are we able to provide students meals through our School Nutrition Program during this period?
The school system was approved to provide meals for students during this school closure during weekdays that the system would have been open. Meals are provided in a drive-through format at 7 schools around the county for children 18 and under, or 21 and under for youth with special needs. All meals are offered from 11:00 a.m. to noon, on weekdays, at Newnan High School, Arnco-Sargent Elementary School, Ruth Hill Elementary School, Jefferson Parkway Elementary School, Smokey Road Middle School, Winston Dowdell Academy and East Coweta High School. Per USDA guidelines, this program can be provided only on days otherwise scheduled as active school days before the closure, and so it is closed April 6-10, but will return at all 7 sites on April 13. Community volunteers will provide lunches at the seven sites during the April 6-10 period.
How is the school system communicating with parents during the closure?
Currently, information is being shared via our school system website and other social media formats. Teachers are continuing to communicate with students at home for educational opportunities. Parents are also encouraged to refer to the CDC and DPH websites for information specific to COVID-19.
How can parents update their contact information with schools to receive the latest Remind or other electronic communications?
Principals are posting through social media formats (Facebook, Instagram and Twitter) ways to join Remind groups in order to receive information. Parents can also contact principals directly by email.
How are we handling continuity of learning?
Schools are communicating with students and families regarding optional learning activities - digital learning as well as learning activities using other formats in some situations. Students and parents should understand that teachers and school officials know that this health crisis is affecting students and families in different ways.
We understand that some of our students are caring for family members or taking on additional responsibilities during this situation. We also understand that in some cases internet access is limited and that each home environment is unique. Therefore our digital learning efforts are being provided to assist with learning during this cancellation, but they will not be used in a punitive manner and will not hurt student's final grade determinations.
This health crisis has many unknown variables, and is stressful to varying degrees in homes. As a school system we want to provide support for families during this time, rather than add to their stress.
What about report cards?
Report cards have been delayed from our previous schedule. We will update our timeline for report cards at a later time. If you have questions regarding your child's current grades, please refer to Parent Portal in Infinite Campus.
Are facilities and buses being cleaned during this period?
Coweta County School System staff and Beck Janitorial staff utilized established cleaning procedures in the days following the closure so that students and staff return to a safe and healthy learning environment.
My child left an item at school that is critical for my child. What should I do?
Please email your school's principal. Each situation will be handled on a case-by-case basis and will be dependent upon the critical nature of need and any restrictions in place in our community at that time.
Will students have to make up nine-week exams they missed in March?
Any decision of this nature will be made based upon the duration of this cancellation. More information will be provided at a later time.