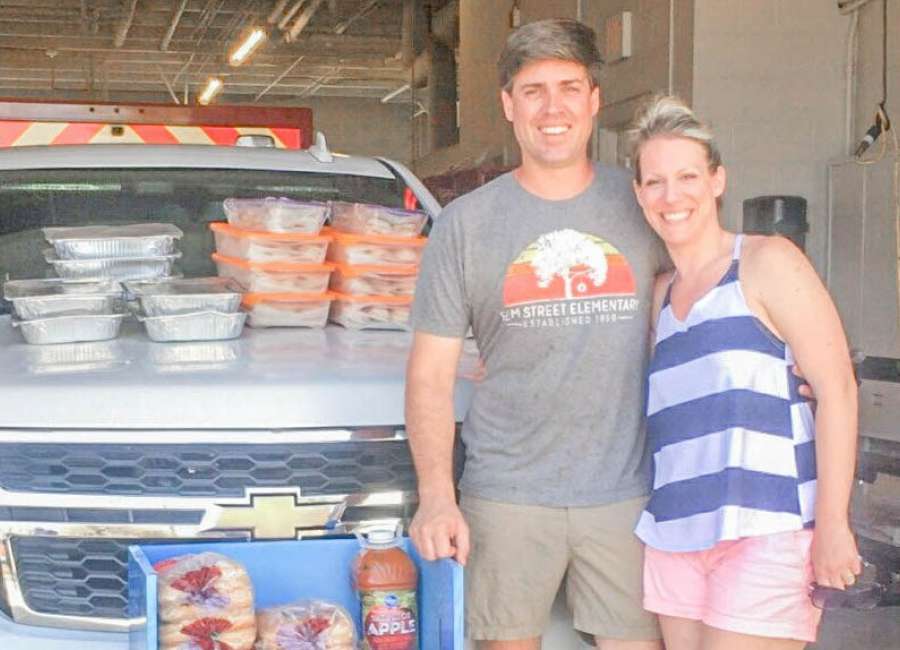 Scott Berta decided to put his barbecue talents to use, donating meals to all four firehouses in Newnan.

Berta said he had heard last weekend that someone was planning on donating barbecue to Piedmont Newnan Hospital for their employees, and thought the first responders needed food as well.
He said since he lives in the city, he decided to cook a barbecue meal for all three shifts of the four firehouses in Newnan, including their EMTs and administrators.
Berta ordered the pork from ACE Beer Growlers, and Valerie Noland and Kim Melhouse helped him prepare it. His parents, Rick and Susie Berta, made cookies to complete the meal.
Berta reached out to Assistant City Manager Hasco Craver to see how many people he would need to cook for, and Craver offered to help cover some of the costs.
"Our public safety heroes do not have the luxury of working from home," said Craver. "While some may be complaining of cabin fever, they remain steadfast and are showing up at full strength. They are working like they were prior to the coronavirus."
Craver said social distancing practices were observed while serving the barbecue.
Berta said he's always enjoyed cooking barbecue and has won the Samaritan Clinic Barbecue Trophy twice. He said he also prepares barbecue for the organization's annual Bluegrass and Barbecue event.
"During this time, you put your skills and talents to use to help out," he said. "They didn't choose their line of work for when this happens, but they step up. It's up to us as citizens to support them to protect us."