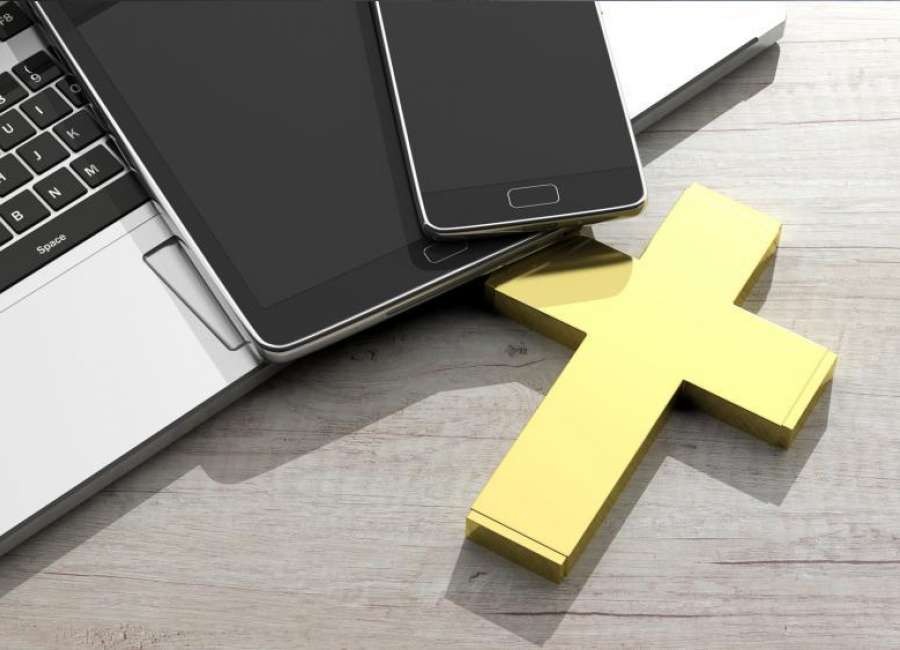 Churches throughout Coweta and the entire world are having to change the way worship services are conducted.
Within the past couple of weeks, many churches have been adhering to White House and Centers for Disease Control and Prevention guidelines limiting the number of people from 50 to 10, which is quite difficult for churches.
Earlier this month, Bishop Sue Haurpert-Johnson with the North Georgia Conference of the United Methodist Church, sent an email to all UMC pastors urging them to cancel services for two weeks.
"Please use your discretion in deciding whether to hold smaller gatherings like small groups and Bible studies," the letter reads. "Your Cabinet, as longtime United Methodists and shepherds of churches, recognizes that weekly public worship is an essential part of our method and a vital spiritual discipline. We also recognize our need to gather for worship in times of anxiety and uncertainty. Now, however, our public gathering may violate Wesley's first general rule, which is 'do no harm.'"
Streaming services
Many churches may already be streaming or hosting church service live on their Facebook page, website or even a news TV station. First Baptist Church in downtown Newnan already has church services airing on NuLink each Sunday at 11 a.m. and 8 p.m., and Wednesdays at 8 p.m., with a one-week delay, according to Rev. Lee Chitwood, who spearheads the music and worship at FBC in Newnan.
"All our previous services can be viewed any time on our website media page, or listen to podcasts of our pastor's sermons at https://www.fbcnewnan.org/media ," Chitwood said.
Chitwood said the ministry has been streaming each Sunday for many years, but recently added Facebook Live, which he says the church will continue.
FBC also encouraged viewers to share pictures of themselves viewing the service.
Do no harm
Like the majority of the local UMC churches, Cornerstone United Methodist Church in Newnan has not had service in the sanctuary the past couple of weeks and will continue to use technology through April 6, according to its website.
"John Wesley, the founder of Methodism, came up with three rules for Methodists. The first one is "Do no harm," Rev. Scott Pickering, Cornerstone UMC said. "I cannot wait to see and greet our worshipers in person, but my love and care for them makes our action both feasible and necessary!"
In order to lessen the spread of the virus, Pickering said Cornerstone UMC has also been streaming services online.
"The proverb 'necessity is the mother of invention' definitely applies to Cornerstone's efforts to stream our worship service online," Pickering said. "We learn from each worship service ways to make the next service better."
Pickering said the adjustment to using technology has been a learning curve.
"We need to invest in lighting, audio and visual equipment," Pickering said. "We need to explore using streaming software to increase the quality of the service. Most importantly, we need a team of volunteers and/or staff to help stream our service. It is my hope that we will make the needed investments so we can stream both of our Sunday morning worship services beyond the coronavirus pandemic."
Pickering said the church has also created a YouTube account for those who do not have a Facebook. The church has also set up a Zoom account. Pickering said the church uses the service for staff meetings and will soon begin incorporating committee meetings and small groups.
"Additionally, this gave us an opportunity to establish a Gmail account for the church," Pickering said. " Now we will be able to use Google Drive as a holding space for all of our committee agendas, notes and actions."
In addition to live streaming services on Facebook, the pastor has been hosting a daily afternoon devotional on the church's Facebook page.
"Since we are not able to gather in person for worship, I felt like it would be a great way to bring our church family together digitally," Pickering said. "Additionally, it reminds us of the importance of prayer during all times of distress, fear and unknowing. It helps create order in the midst of chaos."
Pickering said story times for children and some for adults are being posted on the church's Facebook page.
"I have encouraged our staff to be actively working and communicating with the people in their ministry areas," Pickering said. " Some have created 'closed' Facebook pages, and others have called or emailed members in their group. One could say we are more connected to our members than we were before the coronavirus pandemic."
Pickering said he hopes the church will continue to use online streaming services after COVID-19.
"It offers us a chance to reach out to a wider community while providing an opportunity for our homebound members to worship with their church family," Pickering said.
"I cannot wait to see and greet our worshipers in person, but my love and care for them makes our action both feasible and necessary," Pickering said.
Church leaders said they will continue to monitor the pandemic when determining when it is safe for sanctuaries to open again. are continuing monitoring and the situation to determine when sanctuaries will be open again.