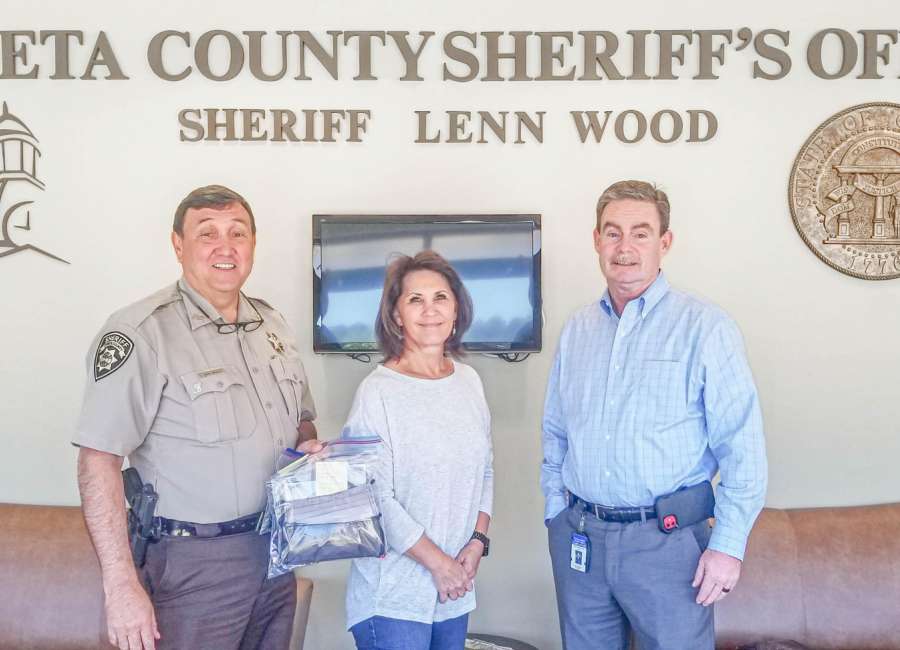 Social distancing and staying at home seems to be having a positive impact on crime in Coweta County.

Calls to the Coweta County Sheriff's Office are down, and the population at the Coweta County Jail is down as well.
For the week ending March 29, the total jail population was 430. That's down from the week of March 8 when the population was 521.
In mid-March, however, the population peaked – it was 574 on March 15.
"Evidentially, a lot of people are following the self-quarantine rules and are not getting out like they were then," said Sheriff Lenn Wood on Wednesday.
With concerns regarding an increase in domestic violence with families being stuck at home, Wood said domestic disputes are about the same or maybe down a bit, but he notices them more now because all the other calls have dropped.
"People in Georgia are handling this a lot better than I thought they would," he said.
Wood said he thinks people are being a lot more careful about their interactions with others, and that is leading to fewer issues.
"I think it's very positive," Wood said. "Folks in Coweta are usually pretty good about realizing what is going on and seem to be doing what it takes to reduce the spread. For the majority of people, I have been very pleased with the way they have handled situations."
Wood said the CCSO operations haven't really changed. Officers are still doing traffic stops, though some deputies may be a little more selective in pulling people over for very minor violations such as having a tag light out.
Another reason the jail's population is lower is that the courts are only hearing essential cases right now.
"They are only hearing cases that have pending liberties involved, like people being held for violation of probation and other issues like that," Wood said. "They are getting them taken care of and getting them out of the jail."
The sheriff and judges had been talking about possibly changing the way individuals are booked, to avoid adding people into the jail population that might only be there a few hours, but so far there hasn't been a need for those changes.
"We're just kind of playing it by ear," Wood said.
Everyone who comes into the jail gets their temperature taken and answers screening questions. If needed, nurses will screen people. If someone is showing symptoms of COVID-19, they can be quarantined in part of the jail.
As of Wednesday, no one has shown any concerning symptoms, Wood said.
Deputies have protective masks that they can wear if the situation calls for it, and the sheriff's office has gotten donations of masks and gloves from the community.
"We have been wonderfully donated to by the public," Wood said. Various businesses, including some that typically use masks or gloves, have donated them to the sheriff's office, and several individuals who are making cloth masks have also donated them.
A local company donated cloth mask covers that are designed to cover N-95 respirators, to keep the valuable and scarce N-95 masks clean so they can be reused for longer periods.
Several groups have also been feeding CCSO and jail staff.
To brighten the day a bit for parents who are trying to teach their children at home with schools being closed, the deputies are also reading storybooks on the CCSO Facebook page.
"We have been very blessed by the community," Wood said. "It's just been unreal … it's been wonderful."