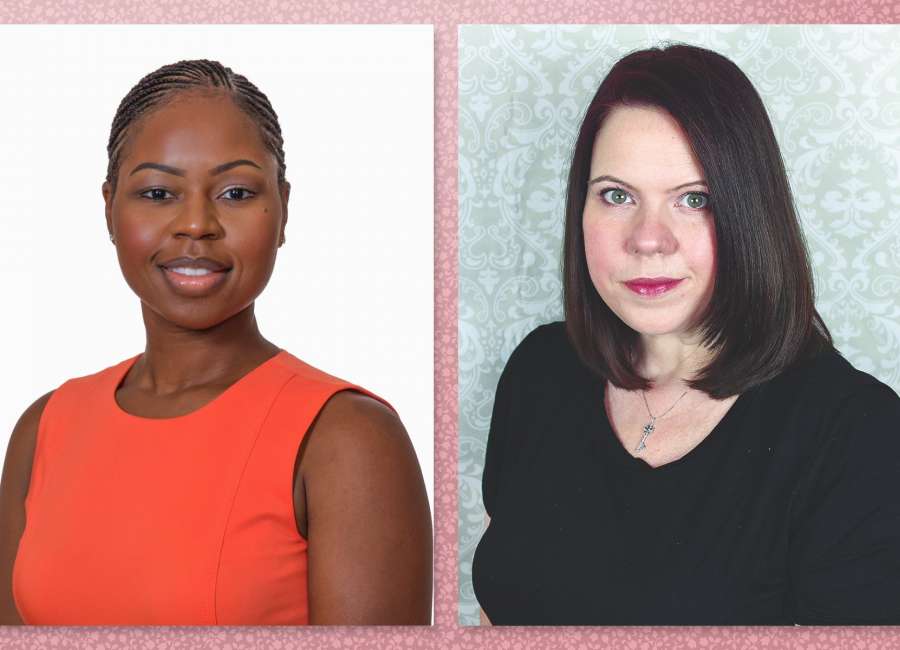 "Dear Mom,
I am due to deliver my first child any day now, and I'm panicking. How do I keep myself and my baby healthy with this virus going around?
Does social distancing mean that our families can't visit and my mom can't come to help?
She's over 60, but has no health issues. Will breastfeeding protect my baby from the virus?"
Sincerely,
A scared, soon-to-be-mom

****
Oluwaseun Suzanne Cole, M.D., Piedmont Newnan Obstetrics and Gynecology:
Congratulations on your growing family! Rest assured it is safe to deliver your baby at Piedmont.
If needed, each Piedmont facility has rooms that isolate infectious patients and feature ventilation systems that do not allow the exchange of air with other areas of the hospital.
While the hospital does have a no-visitor policy in place, the hospital does allow expecting mothers to have one support person every 24 hours. They will need to go through a health screening prior to entering the hospital, including a temperature check and questions regarding respiratory symptoms.
After you go home from the hospital, even if you're healthy, you should stay home and avoid other people as much as possible to help save lives. Because there is no vaccine yet for COVID-19, the best way to prevent illness is to avoid being exposed to the virus.
We know the virus is thought to spread mainly from person-to-person, between people who are in close contact with one another (within about 6 feet) through respiratory droplets produced when an infected person coughs, sneezes or talks.
These droplets can land in the mouths or noses of people who are nearby or possibly be inhaled into the lungs. Some recent studies have suggested that COVID-19 may be spread by people who are not showing symptoms.
Best ways to protect yourself:
Wash your hands often with soap and water for at least 20 seconds. If this is not available then use hand sanitizer.
Avoid touching your eyes, nose and mouth with unwashed hands.
Stay home as much as possible
Remember that some people without symptoms may be able to spread the virus.
Breastfeeding:
Studies have shown that there are so many benefits to breastfeeding your baby. Unless you are having symptoms or have been in contact with someone who has COVID-19, it is recommended to breastfeed. If there are any concerns and you wish to breastfeed, you should put on a face mask and practice hand hygiene as discussed earlier both before and after each feeding. We do not have enough information at this time to comment on the current virus and breastfeeding's protectivity, but we do know that breastfeeding protects against a lot of other viruses and bacteria.
Choosing Caregivers:
I totally understand your frustration and questions around having an elderly family member assist with your newborn baby. My mother is over 60 and is my primary caregiver for my children. I certainly have concerns about her being older and at an increased risk, but I am confident in my decision to allow my mother to continue to provide assistance because I know she limits her interactions and is practicing social distancing.
She literally only comes to our house and her house. She uses her face masks and practices good hygiene. You have to weigh your options when it comes to your caregiver. Who do they come in contact with? Are they out and about? Each situation is different and you have to decide what is best for your family.
Jill Whitley:
Congratulations on your pregnancy, mom! Pregnancy was the most joyful, anxiety-inducing period of my entire life. I not only ate, but worried for two during my last pregnancy, and I didn't have to deliver a baby in the middle of a global pandemic.
Managing the mood changes and natural nervous energy of impending motherhood is tough enough when you're growing a tiny human in the best of times, and while these aren't the worst of times, it's still pretty scary out there.
It's hard to answer this question as an objective, been-there-done-that mom, because I am currently socially distanced from my deliciously adorable new niece, Clara.
My sister-in-law, Lucia, went into labor shortly after the shelter-in-place order was issued, and is managing both her natural postpartum mood changes and the disappointment and isolation of parenting a newborn in a pandemic like a rock star, so I asked her how on earth she was still sane. Here's what I got:
Focus only on what you can control: "I was, and still am, worried about getting the virus, about one of us losing our jobs, a possible recession, getting enough toilet paper, and so much more. Fortunately, my partner is working from home during this time, so I have him to ground me and remind me that it's not worth stressing about the unknown. All we can do is focus on the present, which is very easy with a new baby, as our days and nights are consumed with meeting her immediate needs."
Concentrate on the positive: "The only good thing about COVID-19 is that my partner is working from home, which means he is available to help throughout the day. I had previously been worried about being alone with an infant all day, so having him home has been really great."
Avoid anxiety triggers: "We've definitely limited our news intake. We still keep up with local news to know what policies affect us directly, but the constant national media speculation on what might happen next or how bad things might get simply isn't good for our mental health."
Take advantage of technology: "Obviously, our families want to meet the baby, and it's disappointing to not be able to celebrate the baby and show her off, but we do a LOT of video calls. One silver lining to the current situation is that everyone is bored at home, so they're available to chat a lot more often than before. It's not the same, but we don't have to clean our house because no one is visiting in person!"
Get out: "We take the baby out on a daily stroll around the neighborhood. Getting dressed and getting fresh air and gentle exercise has been really good for me."
Most importantly, know that a little bit of apprehension during this time is very normal and completely expected: You're embarking on the most gratifying, terrifying journey of your life during a massive global health crisis. It's okay to feel scared and sad as you adjust to a new normal. But if feelings of fear or sadness are ever-present, or keep you from bonding with your new baby, talk to your doctor about the possibility of postpartum depression or anxiety. The condition is very common, and nothing to be ashamed of. Most importantly, it's easily treatable when caught early.
Oluwaseun Suzanne Cole, MD, MHA, earned her undergraduate degree from Georgia Southern University and her medical degree from St. Matthew's University School of Medicine. She completed her obstetrics and gynecology residency with the Christiana Care Health System in Newark, Delaware and went on to receive a Masters of Health Administration from Saint Joseph's College of Maine. Dr. Cole is board certified in obstetrics and gynecology. Prior to joining Piedmont Physicians, Dr. Cole was chief of obstetrics and gynecology at Upson Women's Services. She is a member of the American Congress of Obstetricians and Gynecologists and the Georgia Obstetrical and Gynecological Society. Dr. Cole has been serving in the United States Army reserves since 2006. Her special interests include adolescent gynecology, high-risk obstetrics, contraception, general Ob/Gyn and medical education. In her spare time, Dr. Cole enjoys spending time with her family, photography, volunteering, travelling and cooking with her husband and daughters.