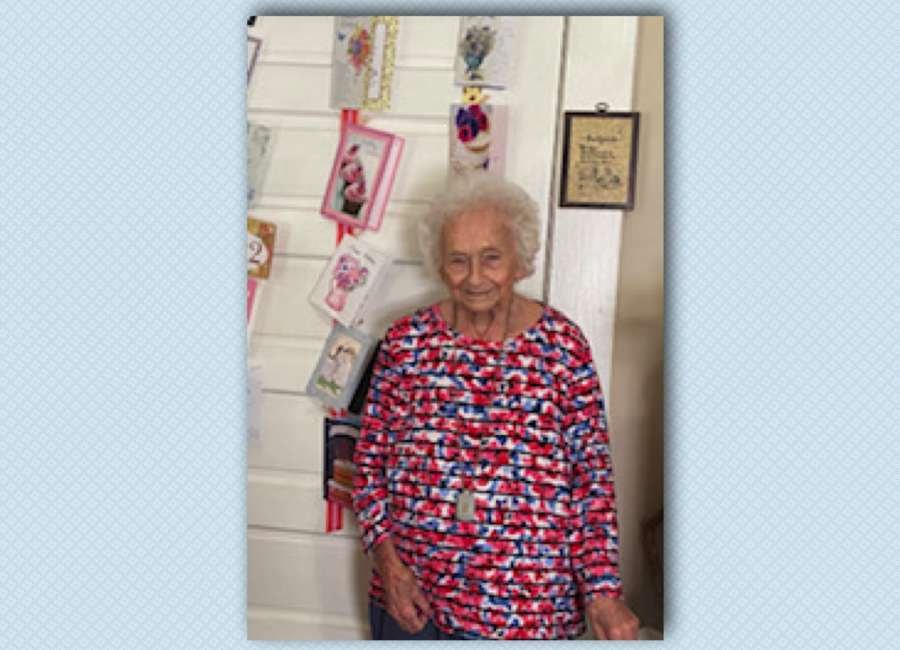 Longtime Arnco resident Alice Huggins turned 102 years old on March 29, 2020.

Huggins was the third of 10 children born to Tom and Tannie Crawford on March 29, 1918, in Clem, Georgia.
When her husband, the late Denvil Huggins, got a job at the cotton mill in Arnco, they moved to Arnco village where they raised their three children. She still resides in her home in Arnco.
Though a party planned in her honor was canceled due to the COVID-19 pandemic, she has enjoyed receiving around 40 cards from people from all over the United States