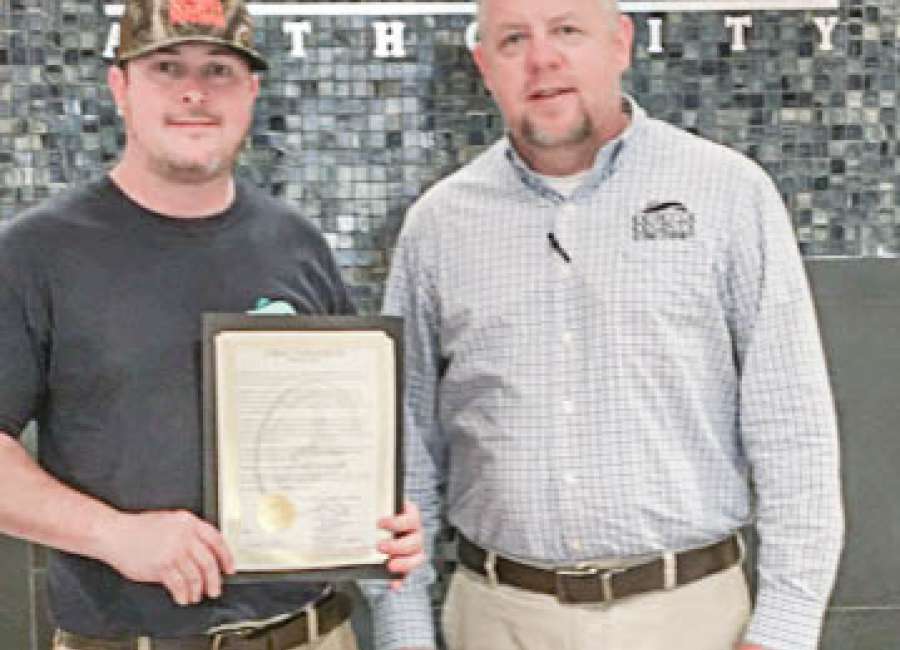 The Coweta County Board of Commissioners issued a proclamation Tuesday, March 17 for April to be Coweta County Safe Digging Month.
The proclamation reminds Georgia homeowners to contact 811 online at www.Georgia811.com or by simply dialing 811, before starting any outdoor digging projects to prevent injuries, property damage and inconvenient outages.
When contacting 811, homeowners are connected to Georgia 811, which notifies the appropriate utility companies of the intent to dig. Professional locators are then sent to the requested digging site to mark the approximate locations of underground lines with flags or spray paint. Once lines have been accurately marked, digging can begin around marked lines.
"We join the county commissioners in strongly encouraging individuals and companies to contact 811 before they begin digging," said Bryan Burns, Coweta County UCC co-vice chairman and Coweta County Water and Sewer Authority safety coordinator. "By having underground lines marked, homeowners are making an important decision that can help keep them and their communities safe and connected."
Striking a single line can cause injury, repair costs, fines and inconvenient outages. Every digging project, no matter how large or small, necessitates contacting 811. Installing a mailbox, putting in a fence, building a deck and laying a patio are all examples of digging projects that need a call to 811 before starting. To learn more about Georgia 811 and the safe digging process, visit www.Georgia811.com .