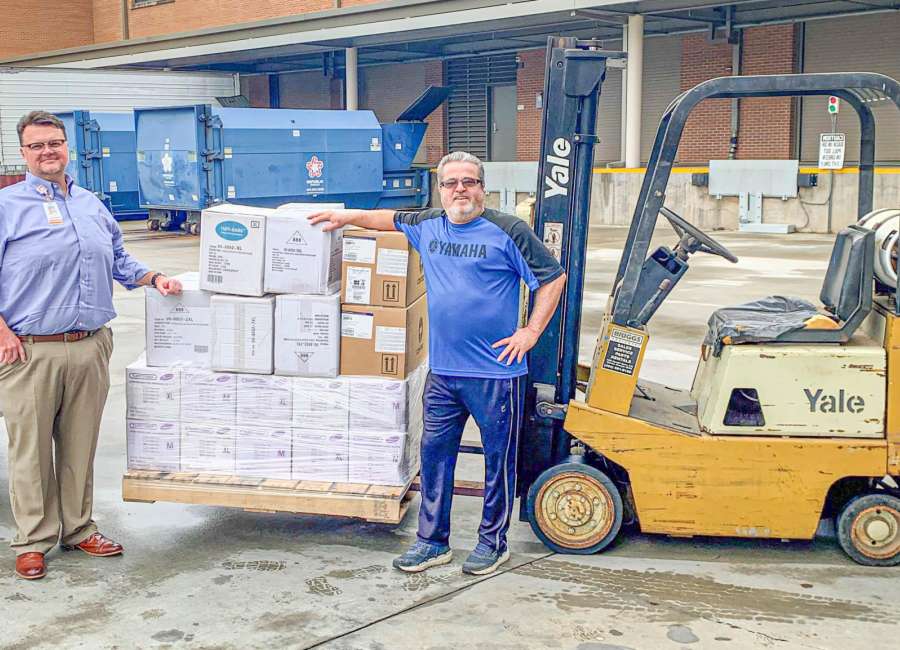 Piedmont Newnan Hospital recently received a large donation of supplies from Yamaha Motor Manufacturing of America in Newnan, to aid the hospital in protecting healthcare workers amidst the COVID-19 crisis.

As of March 24, Yamaha has donated 380 respirators, 49,000 gloves, 325 Tyvek suits and 18,000 alcohol wipes.
"The community of Newnan keeps Yamaha running and we are happy to be able to give back when we see an opportunity to help," said Bob Brown, Vice President of Finance and Operations Support at Yamaha Motor Manufacturing Company. "We are proud of our employees who have stepped up to support our community and local hospital by donating personal protective equipment particularly at this time of need."
"We thank Yamaha for their support as we provide care to the community during this COVID-19 epidemic. The care we provide each day to our patients, especially during these times of crises, wouldn't be possible without the support of our community," said Vicki Kaiser, Executive Director of Community Affairs, Oncology and Support Services at Piedmont Newnan "The acts of kindness shown by our community partners helps encourage our team to push through as we strive to make a positive difference in every life we touch."
"While our current supply of PPE is stable, we have put together a workgroup who is reviewing guidelines and will put together specifications for products which could help us expand our supply of protective equipment that is integral to keeping our providers safe should that become necessary," said Kaiser.
If you are interested in helping, please send your name, phone number and email address, along with how you would like to help to: PitchingIn@piedmont.org and someone from Piedmont will reach out to you.