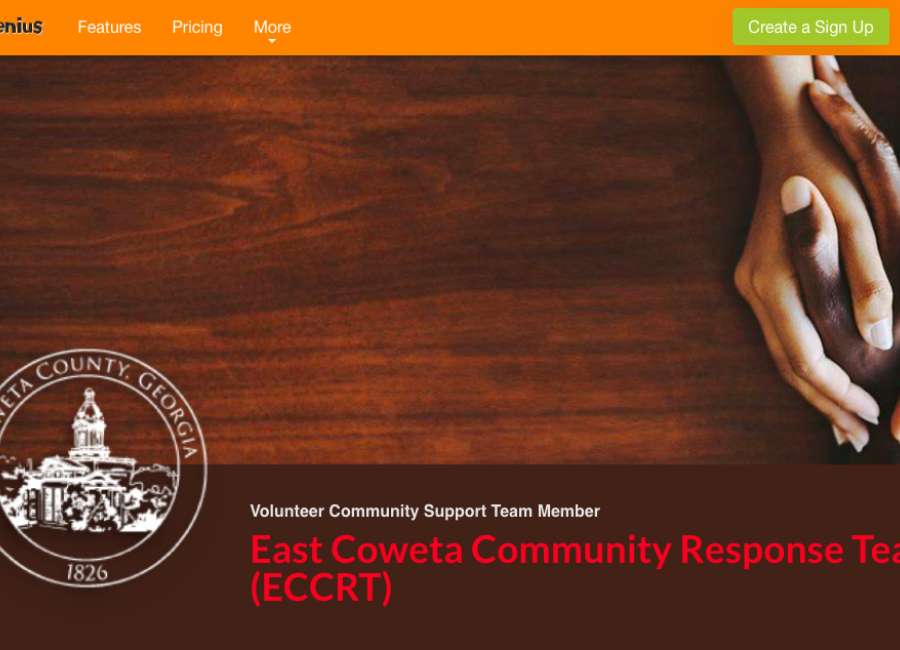 To assist Cowetans at risk from the ongoing COVID-19 epidemic, State Rep. Philip Singleton is working to assemble the East Coweta Community Response Team.

The group, to be composed of civic leaders from the eastern part of the county, including Turin and Sharpsburg, is currently in the planning stages.
Sharpsburg Mayor Blue Cole, Turin Mayor Alan Starr and Moreland Mayor Dick Ford have partnered with Singleton and are seeking younger volunteers to make phone calls to those residents most at risk to determine if they're in need of items such as groceries, medicine or other necessities.
"Kids back from college break or parents staying at home from work – we're putting out a call to action for our younger, healthier people to help serve those who are most at risk in our community," Singleton said. "It's a lot of work and my goal is to make sure by the time it's done, Coweta weathers the storm the best and keeps our population the healthiest."
Singleton said he's already experienced a great response from the community – 120 calls as of Tuesday morning – and hopes the trend will continue for the duration of the ongoing crisis.
"We want to do everything we can to keep residents from putting themselves at risk," Singleton said. "This isn't about being a Democrat or Republican – it's about addressing a need and coming together to achieve an objective."
Anyone interested in volunteering should contact Singleton through the volunteer link at http://sugeni.us/cGMk or by calling 678-552-2954.