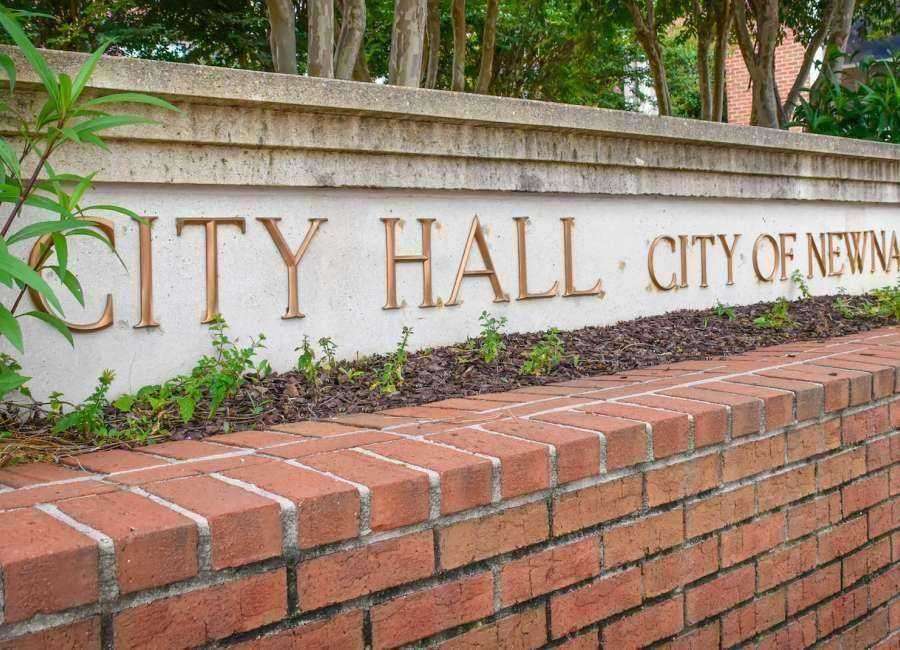 (Editor's note: This story has been updated to reflect changes regarding essential businesses, personal distance, voluntary shelter at home, and violations - Mar. 24, 11:14 a.m.)
The city of Newnan will hold a special called meeting Wednesday at 3 p.m. to consider an ordinance for the taking of additional emergency measures and renewed declaration of a local state of emergency related to COVID-19.
The ordinance would place restrictions on the limitation of public and private gatherings, eating establishments, the closure of businesses, personal space and voluntary shelter at home.
The ordinance would prohibit all public and private gatherings of more than 10 people occurring outside of a household or living unit.
Nothing in this ordinance would prohibit the gathering of individuals for the purposes of carrying on business certified as "essential" by the Georgia Emergency Management Agency.
All businesses would cease operations with the exception of those considered essential.
Those businesses ceasing operations would include:
Gyms, fitness centers, pools, social clubs, amusement facilities, bowling alleys, pool halls, theaters, massage parlors, nail salons, and any other similar facility, any facility used for an activity that involves prolonged physical proximity of individuals, and any facility used for entertainment, social, grooming, or general health and wellbeing purposes, must close and remain closed for the duration of this emergency.
All establishments not listed above which remain open during the emergency must post signage on entrance doors informing consumers to maintain at least 6 feet of personal distance between themselves and others and shall not allow more than 10 people into such establishment at any one time if such social distancing cannot be maintained.
Restaurants and other eating and dining establishments where food is served would be required to cease offering dine-in services, but may continue preparing and offering food to customers via delivery, drive-through or takeout services.
Patrons, employees and contractors of the establishments must maintain at least 6 feet of personal distance between themselves as much as possible, given the physical constraints of the premises.
If a restaurant is licensed to sell beer and wine for on-premises consumption, they would be authorized to sell unopened bottles or cans of beer or wine for consumption off-premises.
They must also implement procedures to provide the recommended personal distance at concentrated locations such as checkout registers, customer service desks, break rooms, etc.
Establishments are encouraged to establish a maximum store occupant load to assist with personal distancing compliance.
The city requests that all Newnan residents voluntarily shelter at home and not leave their homes, except:
a. When a person is on an errand necessitated by an emergency, or engaged in procuring or seeking an essential service;
b. When a person is traveling or returning directly home from lawful employment or otherwise engaged in lawful employment that makes it necessary to leave home;
c. When a person is engaged in interstate and intrastate vehicular travel through the city;
d. When a person is procuring essential food or medicine or seeking essential medical care or providing essential food, medicine or medical care to another person;
e. Personal or family activities such as walking, jogging and cycling.
The ordinance would go into effect 8 a.m. Thursday, March 26 and end at midnight, Wednesday, April 8, 2020.
Wednesday's meeting will be held in person at the Richard A. Bolin Council Chambers at Newnan City Hall, but residents are encouraged to watch online for the purposes of social distancing.
The meeting will be available via live stream on the city's Facebook page at: www.facebook.com/cityofnewnan

To view the meeting agenda, please visit: http://bit.ly/39yJHo
For updated information on these measures, visit www.times-herald.com for ongoing updates and breaking news.