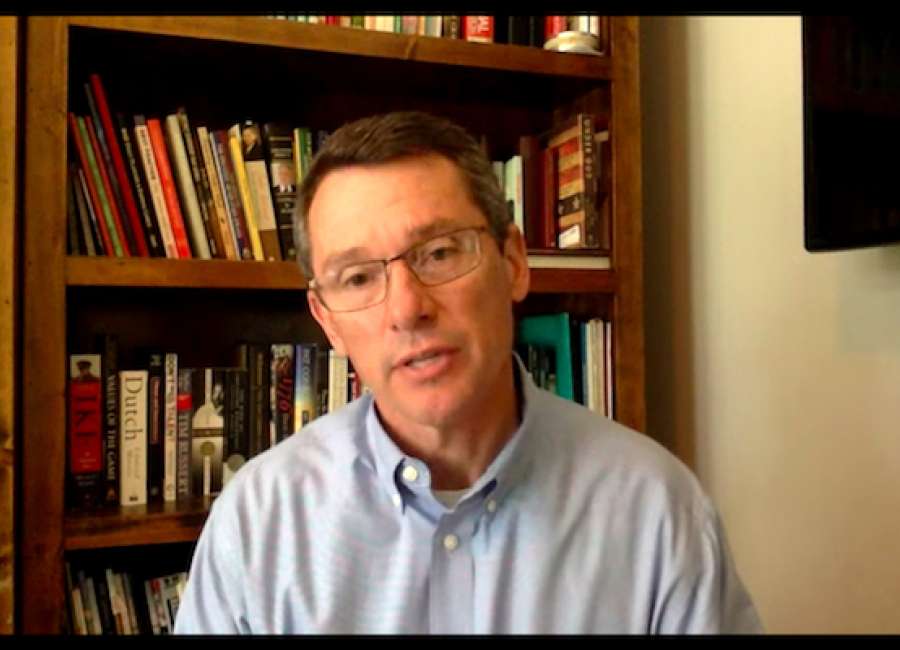 As the second week of closures related to COVID-19 got underway, Dr. Steve Barker had a message for students and families in the Coweta County School System:

"I am confident we will make it through this crisis, and that we will be stronger from it," the superintendent said.
Barker provided an update via a video initially posted Sunday evening as a Google video link, but the number of views it experienced unexpectedly exceeded Google's limits. The video is now viewable on YouTube.
In it, Barker said the school system continues to work with state and local leaders to align resources and share information. The nutrition department is providing breakfasts and lunches each weekday from 11 a.m. to noon at sites around Coweta County, and school and system administrators are performing essential tasks inside buildings and from home.
Coweta Schools are closed through March 31, and Barker said extensions will be announced as those decisions are made. Meanwhile, teachers are working from home to provide learning activities for students.
"Our teachers are doing a fantastic job working with families during this time," Barker said.
However, families should remember that those activities are not mandatory.
"Because each home is unique and each family is being affected by this evolving crisis in a different manner, these engaging activities will not be punitive for students," Barker said. "What we want to do is we want to be a source of help and hope and not a source of stress and anxiety… We will continue to be patient, we will continue to be supportive and we will continue to be understanding of the challenges being faced by our families."
Barker said that while Internet providers are offering many free services, the school system must prioritize student privacy and ensure instructors adhere to the code of ethics as required by the Georgia Professional Standards Commission.
"We won't rush to put new tools in place, but know we will communicate with principals as new tools are put into place," Barker said.
He reminded students and families to be patient during the current health crisis.
"As school system officials, we want to support our first responders, our medical professionals and our community at large," Barker said. "Right now, the best way to do that is to stay at home and follow the guidelines that are in place."
Barker praised the Class of 2020 for navigating the situation during a milestone year.
"I very much appreciate each member of this senior class and I thank them for their resilience," he said. "I encourage them and I encourage you to look after yourself, to look after your family, and to know that faith, love and hope will carry us through this crisis and it will sustain us all."
Students and families should expect weekly communication from Barker, as well as updates as they become available.
"As we know more, we'll be able to plan more effectively," he said.
Meanwhile, he advised them to consider the people around them as the COVID-19 outbreak intensifies.
"We must think of our fellow man as we go through this crisis," Barker said. "Karen and I continue to join many of you in praying for our community and our state and our nation."