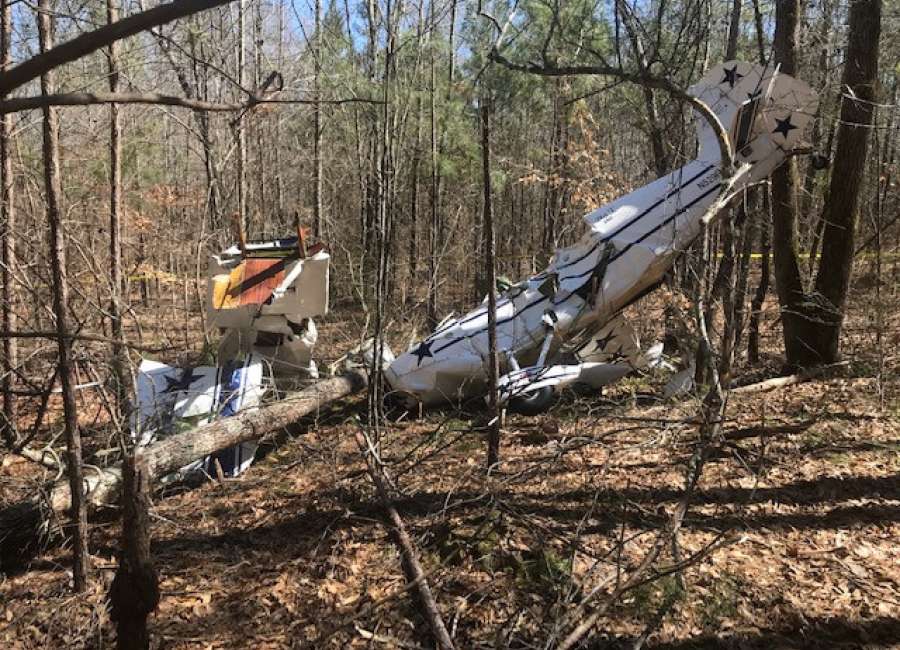 A pilot doing stunts luckily walked away after his plane crashed outside Senoia.
Coweta County Fire Chief Pat Wilson confirmed the crash happened in the area of Chestlehurst Road and Cody Trail, around 12:41 p.m. Saturday.
The blue and white prop plane was found across the pond near In Jesus Name Church.
The pilot, a 61-year-old male, was found walking and sustained a head injury. He was transported by ground ambulance to Atlanta Medical Center, according Lt. Keith Addis with the Coweta County Sheriff's Office.
"The pilot said he was doing some stunts in the area, got too low and clipped a tree," Addis said. "He was able to get it back across the power lines, away from the houses, and went down in a wooded area."
The plane was identified as an Acroduster II SA750, according to FAA spokeswoman Kathleen Bergen.
The plane is a member of the Big T Airstrip where another crash occurred last month. That crash killed both occupants.