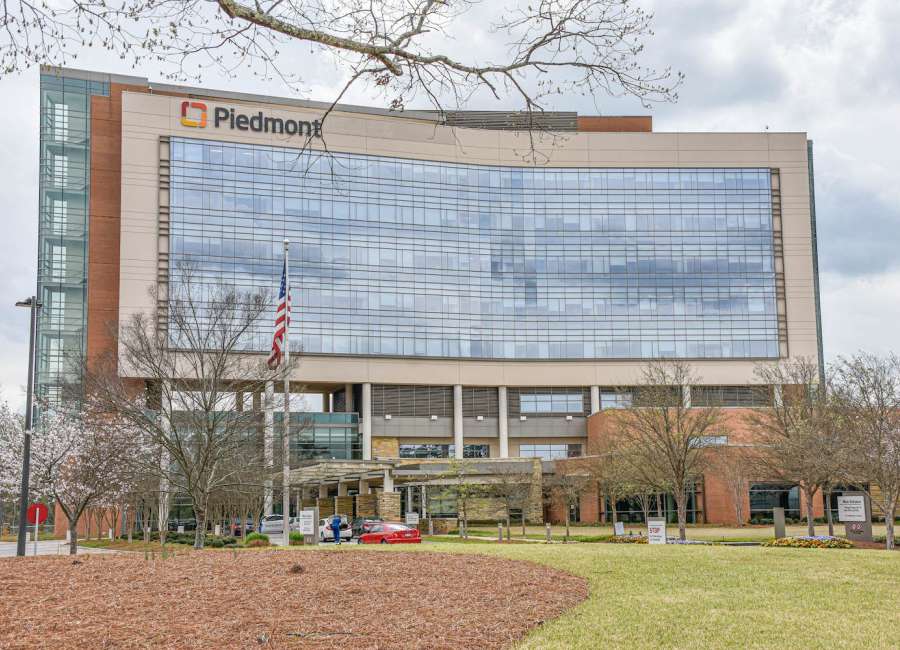 Last Thursday, a Newnan woman became Coweta County's first COVID-19-related death.
Diedre Wilkes, 42, did not have any underlying health issues and reportedly worked as a local health care worker, according to Coweta County Coroner Richard Hawk.
Wilkes, a mammogram technician at Piedmont Newnan Hospital, passed away Thursday night at her residence at the Promenade at Newnan Crossing.
She had been dead 12 to 16 hours and was found when police came to check on her welfare, Hawk said.
Hawk said it's unclear if her infection was linked to domestic travel or the result of community transmission, but confirmed she tested positive for COVID-19.
John Manasso, a spokesman for Piedmont Healthcare in Atlanta, said as of Tuesday, the hospital is treating Wilkes' cause of death as "inconclusive."
"However, because we were told that an initial COVID-19 test performed after her death was positive, and because we know people can expose others before they show evidence of the disease, as a cautionary measure, we have contacted the employees and patients who may have had contact with this employee in the days leading up to the colleague's last day at work," Manasso said.
"Piedmont is providing these individuals with detailed information for self-monitoring and will offer COVID-19 testing to those who request it," he continued. "This employee did not work in an area treating known or suspected COVID-19 patients. Our thoughts and prayers are with the employee's family during this difficult time."
A letter sent out to residents of the Promenade on Friday stated management had contacted the public health authorities regarding the death in the community, including the U.S. Centers for Disease Control and Prevention.
The CDC did not recommend any additional steps to be taken, according to the letter.
"As indicated in our prior communications, given the current global health situation, we previously implemented measures to close the community common areas, amenities and management office and to enhance our cleaning protocols. The enhanced cleaning protocols, which also occurred today, include daily wipe downs of the mail center, mail and package center," the letter read.
"We are committed to the well-being, health and safety of everyone associated with our property and will continue to update everyone as information becomes available."
Hawk stressed the ongoing need for residents to isolate, wash hands with soap and water for 20 seconds and keep a 6-foot minimum distance from others.