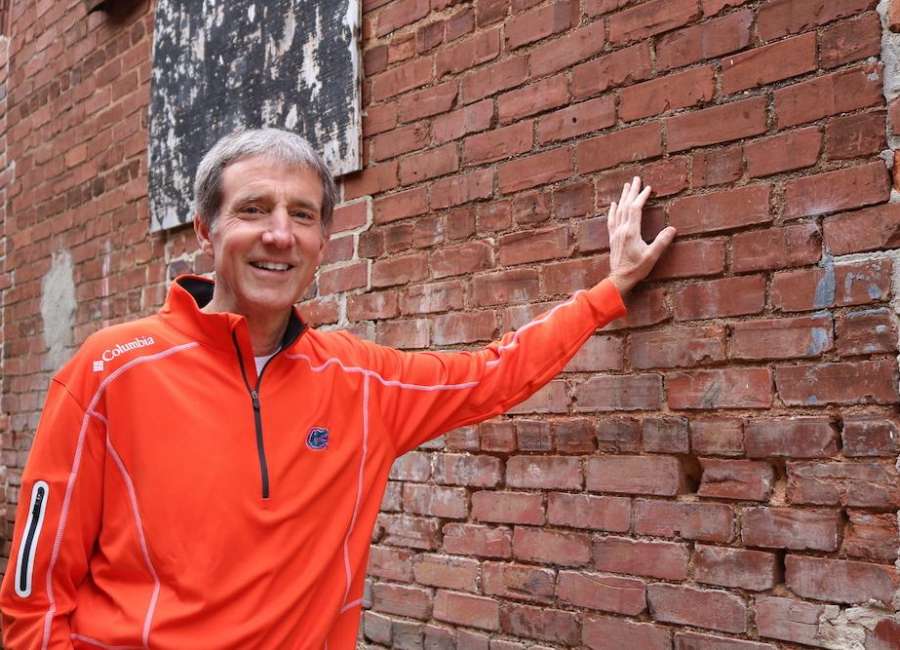 If you ask me to name my favorite sport, I will say running every single time. However, if you ask about my favorite team sport, nine times out of 10 I'll say basketball, with the one exception being those Saturdays in the fall spent on the couch watching college football from noon to midnight.
It's no coincidence I fell in love with the greatest team game ever invented at the same time "Pistol" Pete Maravich was lighting up the scoreboard for Louisiana State University by averaging 44 points a game in his collegiate career between 1967 and 1970. This was before there was a 3-point shot, I might add; otherwise his average would have been closer to 60. Every Saturday during basketball season I couldn't wait for the SEC Game of the Week whenever LSU was playing.
Watching Maravich was mesmerizing and I loved hearing the announcers calling it "string music" whenever Pistol Pete made a shot that went cleanly through the middle of the basket, producing an eloquent "swish," arguably the most beautiful sound in the world. While I never slept with a basketball next to me in bed like Maravich, it wasn't often I didn't have one in my hands. Every day after school my best friend and I rode our bikes to the outdoor court at the far corner of the Oak Harbor subdivision and shot baskets for several hours before dark. During the summer we were there from sunup until the streetlights came on, our cue that it was time for dinner.
As a teenager I also played a lot of basketball on weekends with the sailors at the Mayport Naval Station while my dad was at his office catching up on paperwork. I took a lot of pride when the off duty seamen referred to me as "the pistol" whenever I knocked down a shot from the top of the key or made a crisp pass behind my back to a wide open enlisted man standing beneath the basket. I even wore floppy socks — just like Pete, and would have even let my hair grow wild — also just like Pete, if only my dad hadn't been a career military man and insisted I have a haircut reflective of his profession.
When our two sons Justin and Josh were old enough to hold a basketball in their hands, I didn't waste any time putting a basketball goal in our driveway. When the boys were old enough to play in a recreational basketball league, I coached both of their teams for the better part of a decade. I loved running up and down the court during our full court scrimmages for the last 30 minutes of each of practice. It was one thing to teach them about the merits of giving basketball everything there was to give; it was another thing to get on the court and show them.
I feel fortunate to have passed on my love for the game to my sons. Every day after school we were in the driveway, taking jump shots and improving our passing and dribbling. Josh and I invented a game: we would each shoot 10 free throws and get one point for a made shot, lose one point for a miss and receive two points for a swish; you know, string music — nothing but net. With the highest possible total being 20 points (10 swishes), our all-time record was 18, an honor we shared. The boys enjoyed basketball so much that late one Friday evening they were shooting in the driveway with only the porch light and a faraway street light to illuminate the basket. The police showed up in our driveway after our next door neighbors reported the boys for "disturbing the peace." Cindy was a little bit upset, while I was the proud father.
In recent years I've coached my grandson Krischan's second and fourth grade teams in the same league Justin and Josh competed in many years ago, but in doing so, I've come to realize that for all intents and purposes, my coaching days are probably over. I can't make a cut to the basket, jump for a rebound or participate in a full court scrimmage as I did when my sons were playing. But I can work with Krischan on his jump shot and dribbling techniques; even though we no longer live in the same house Justin and Josh grew up in, there is still a basketball goal in the driveway.
Basketball is the quintessential team game. I love it because it's a sport that requires every single player to have all the skills necessary to play the game well. It's not a sport with players only doing one thing, like punting a football, throwing a strike or standing in front of a hockey net. Basketball also doesn't allow a player to hide under a baseball cap, inside of a helmet or beneath a layer of padding. The players have to play offense as well as defense, shoot, dribble, pass and rebound. And that's just for starters. You're able to see every single thing basketball players do on the court as well as every expression, reaction and emotion on their faces; they have nowhere to hide.
When I was at my running peak — incidentally about the time I was coaching my two son's basketball teams — I made an annual trip to Boston every spring to run the marathon on Patriot's Day. I referred to it as "Christmas in April."
Today, two grown sons and one grandson later, my special time of the year comes one month sooner. Some of you may have heard of it.
It's called March Madness.
(Scott Ludwig is a guest columnist for the Newnan Times-Herald).