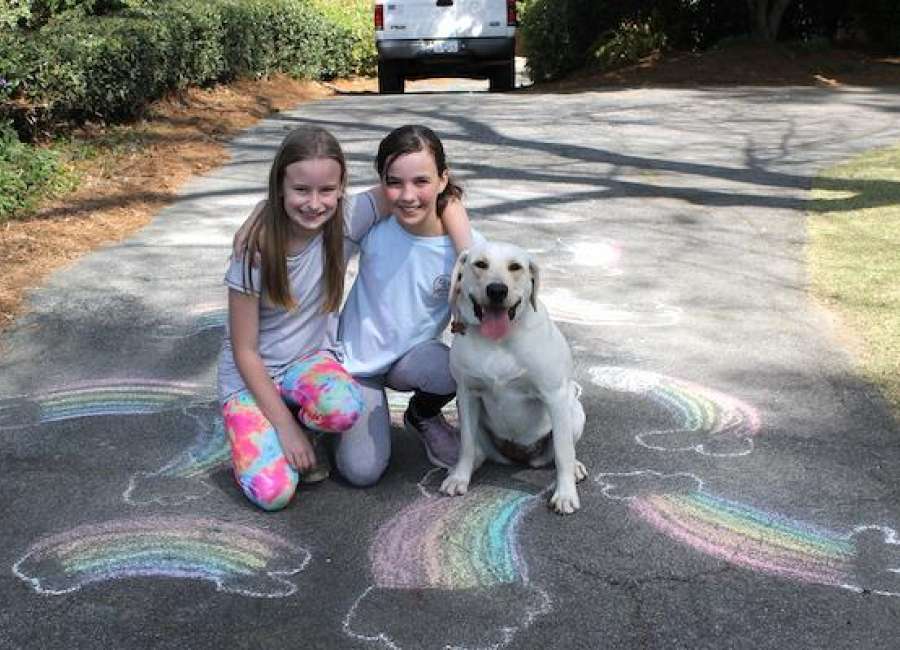 Even a global pandemic can't keep some Coweta County residents from celebrating springtime.

To safely take advantage of sunshine and mild temperatures, Newnan neighbors encouraged each other to participate in a "rainbow hunt" with their children. To participate, all residents needed to do was color, paint, print or cut out a rainbow and display it in one of their home's windows by Friday.
On Friday, participants – many of whom have spent an increasing amount of time at home because of closings and concerns about the spread of COVID-19 – walked their neighborhoods to see how many rainbows they could find.
Organizers said because little to no interaction with other people is necessary, it was a great opportunity for families to enjoy an upbeat activity along with some fresh air and exercise – all without risking their health.
"It's something safe and fun; something we can do to keep our minds positive," said Lori Harris, who lives in Featherston Heights near downtown Newnan.
Word about rainbow hunts was spread via social media, including on neighborhood message boards, for those who wanted to participate in or organize hunts.
Mary and Molly Barnett, ages 8 and 5, live on Atkinson Street and made rainbows to go in their window. They also made extras to give to neighbors.
"This is so much bigger than just a scavenger hunt, or just a fun thing to do," Mary and Molly's mom Magen Gamble said. "Our girls miss their friends at school, and they miss their teachers. This is a way to show them that while we may not be in our normal routine because we need to keep everyone safe, that we are all still connected to our friends and our neighborhood."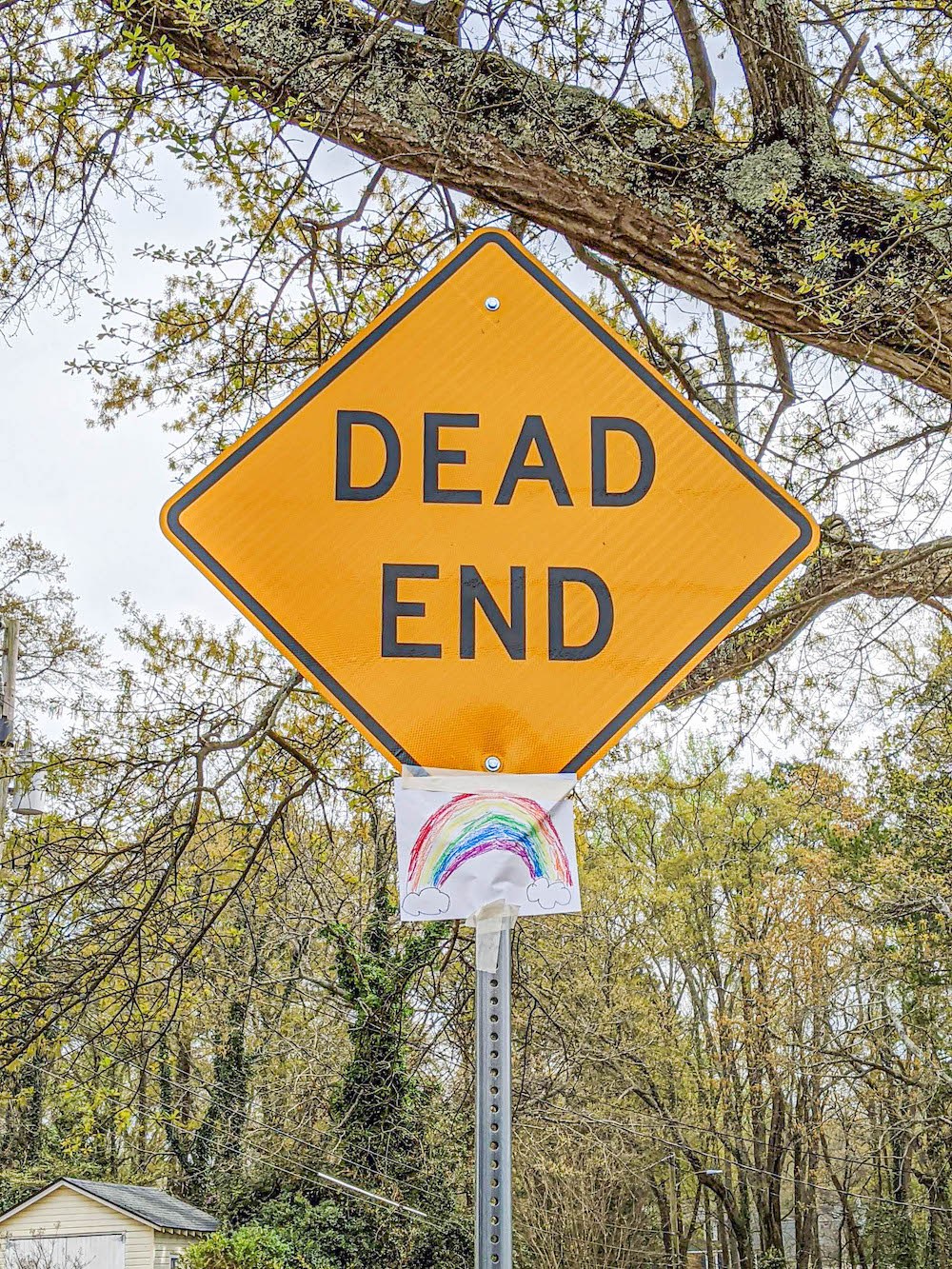 A dead end sign in Featherston Heights is a little less dramatic with the addition of a rainbow.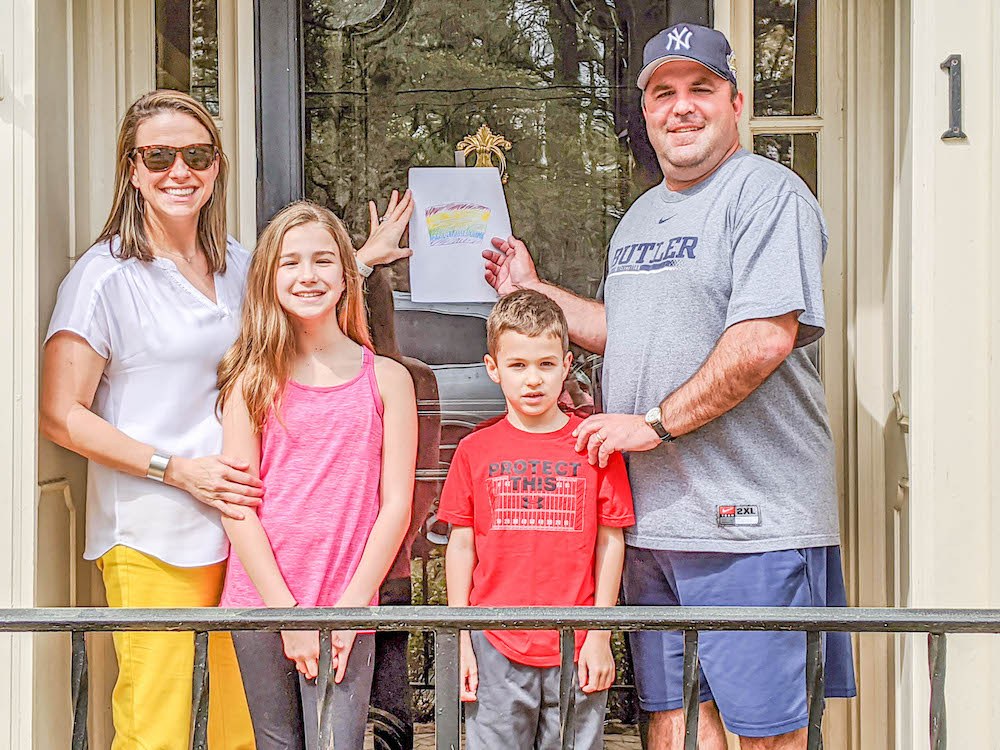 Kelly, Edie, Harris and Hap Hines show off their rainbow from the porch of their home on Brookwood Drive.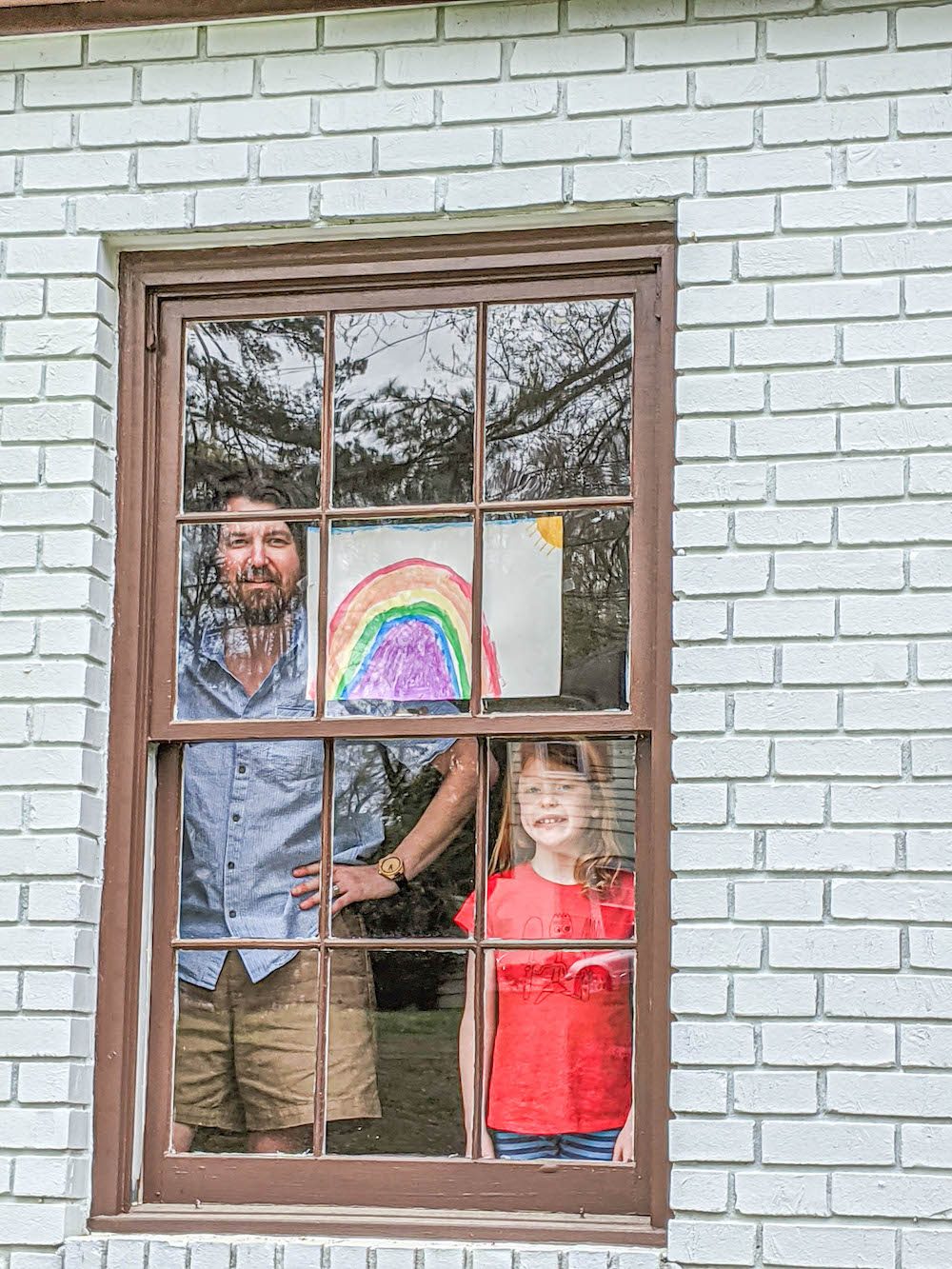 Andy and Annie Walden display their rainbow from inside their home on Sherwood Drive.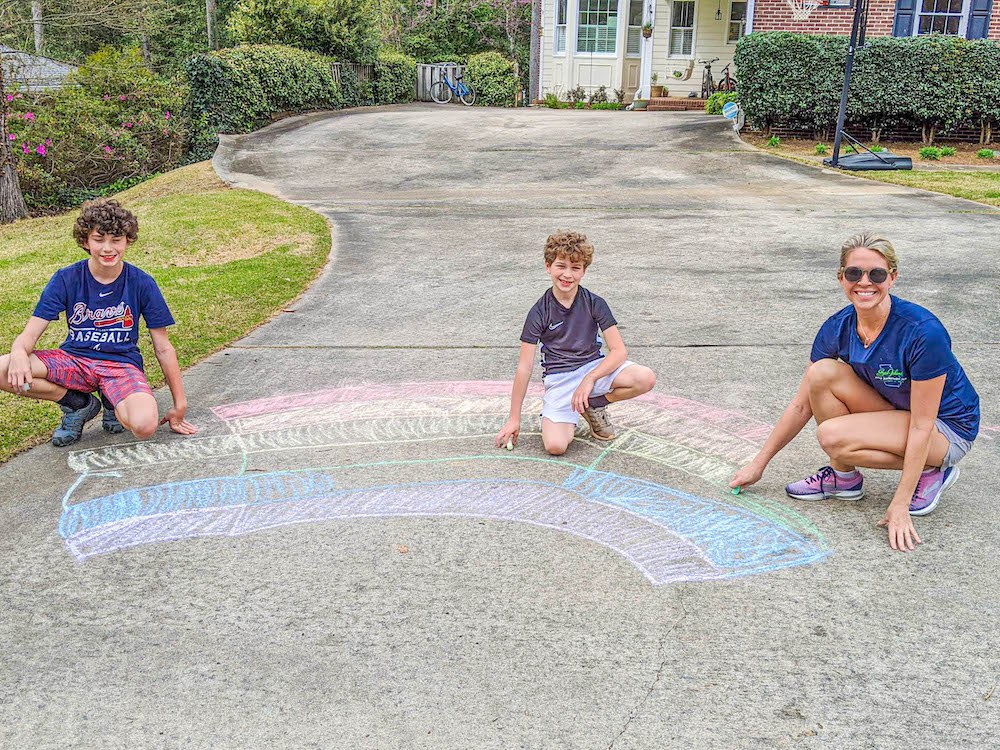 Dax, Brooks and Carolyn Killby let the chalk do the talking in their driveway.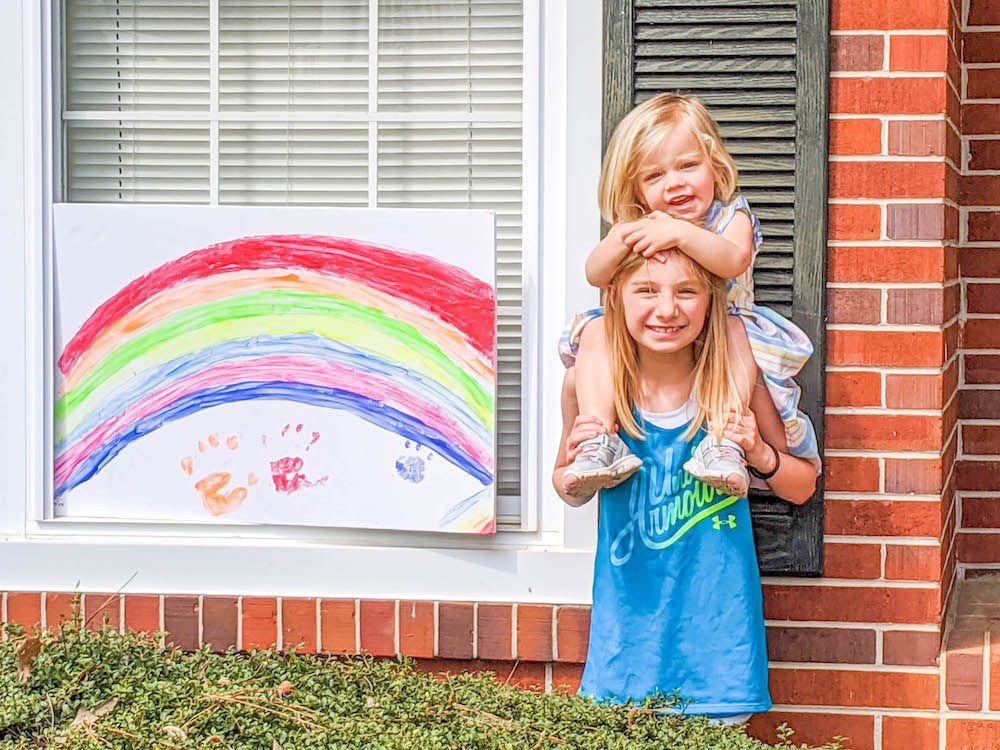 Hadley and Sally Ann Raptis of Grantville visit Grandma Sally and Tony Brown on Elm Street.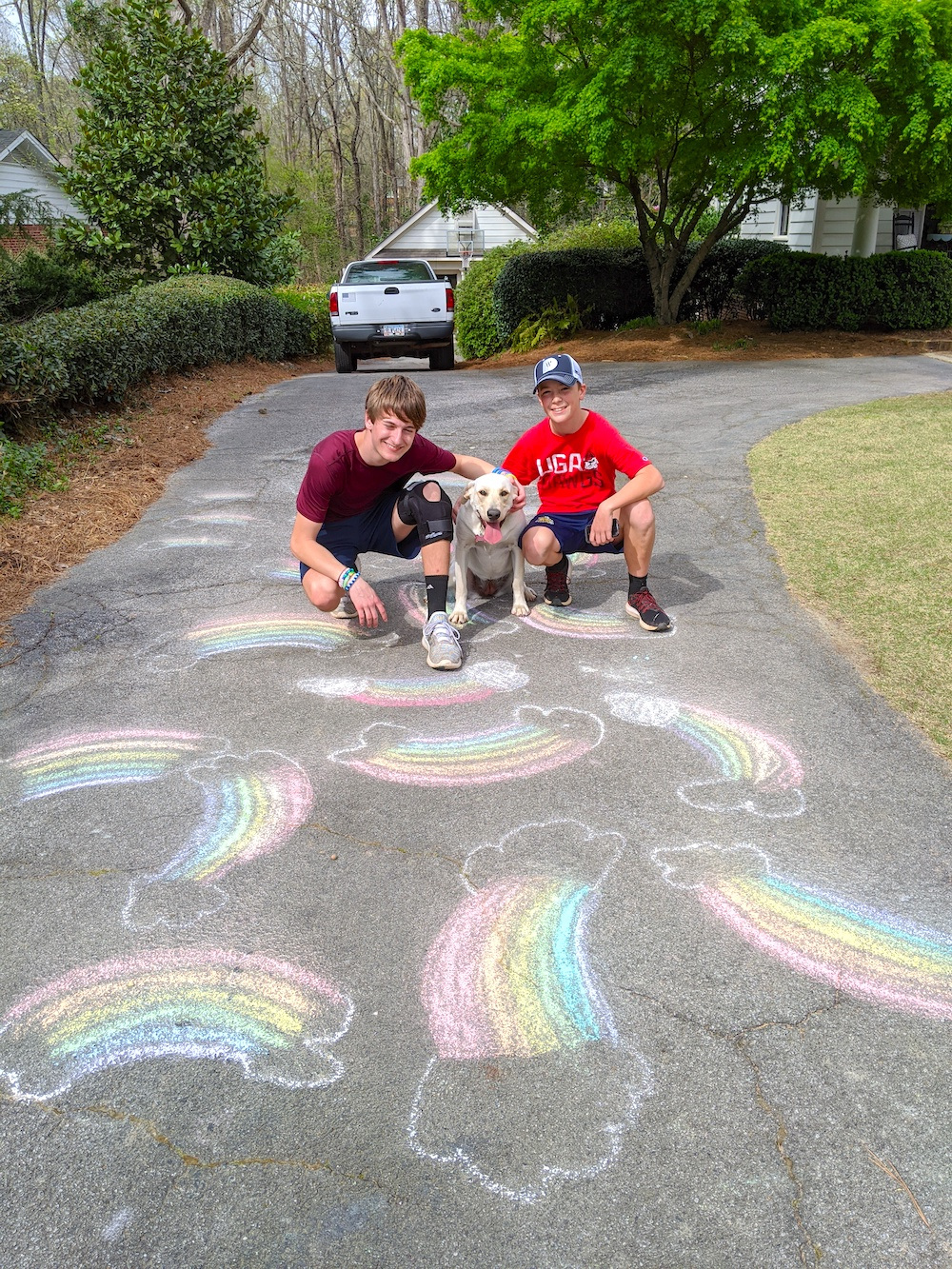 Clark Coggin and Conner Harris pose with Georgia the dog.