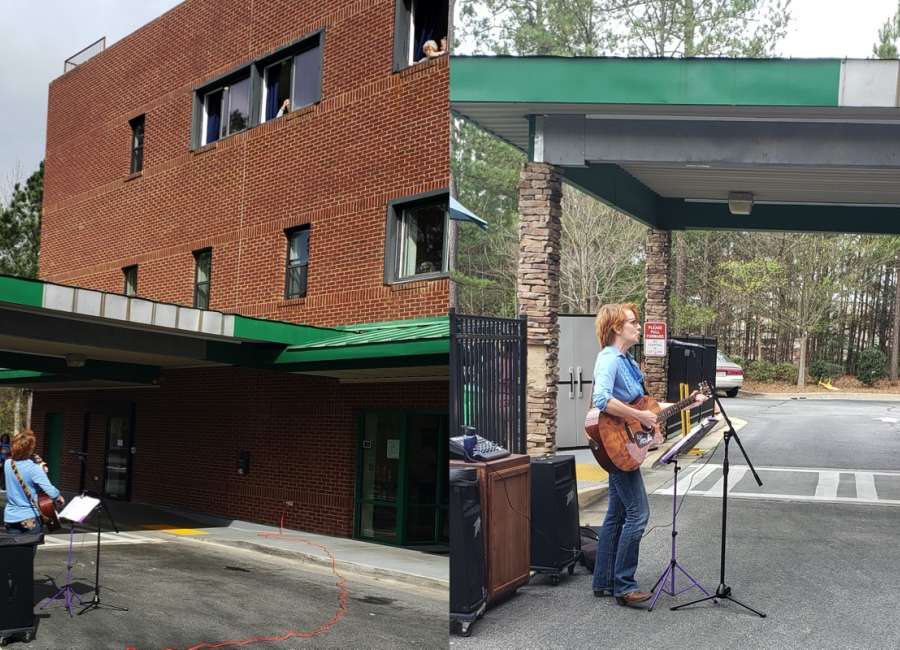 Nurturing Artist Angela Bennett was able to bring cheer to residents at Monarch House Assisted Living by hosting a concert in their parking lot.

Bennett set up her sound equipment, and residents sat at their windows to hear the live music, according to Kathy Johnson of Homestead Hospice.
Bennett is part of Homestead Hospice's Nurturing Artists program, which provides music therapy for residents at assisted living and nursing home communities. Due to the social distancing precautions being taken for the COVID-19 outbreak, family members, volunteers, visitors and nurturing artists are unable to visit Monarch House at this time.
Many events residents look forward to have been cancelled, and they are currently isolated from the outside world.
"We're all feeling the stress of the reality that we are currently living," said Johnson. "At the same time, we're seeing so much good, too. People are doing what they can to help their neighbors and pulling together by participating in social distancing."